Kanye West Seemingly Attended Church After Going Missing for Weeks
In late 2022, rapper and entrepreneur Kanye West (now legally known as Ye) was in the midst of a public breakdown that saw the Grammy-winning artist making antisemitic comments and praising Adolf Hitler. After the back following his controversial statements, Ye appeared to fade from the spotlight, even troubling his business partners that he had gone missing entirely.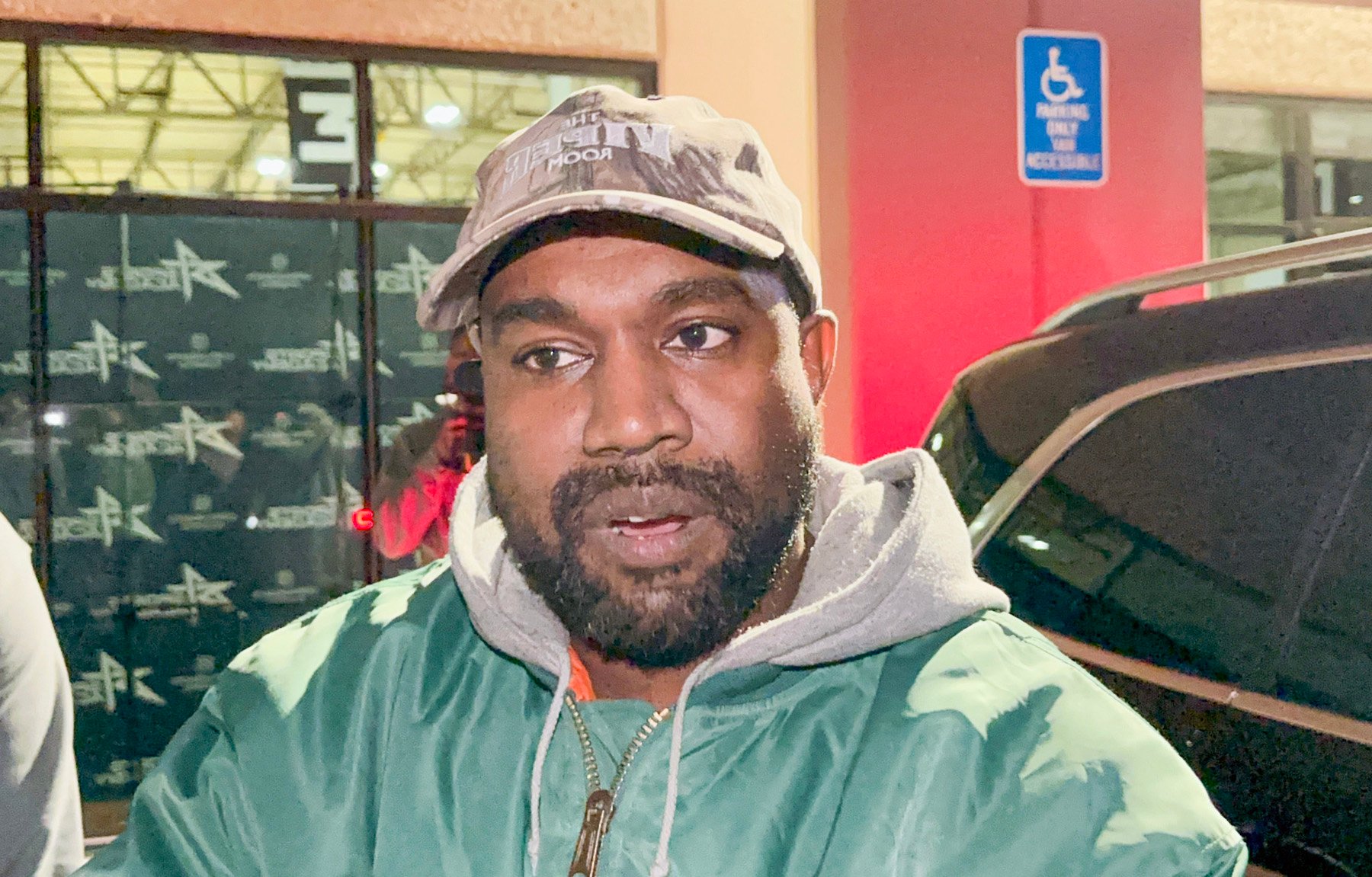 Kanye West reportedly disappeared in late 2022
Kanye's hate-filled breakdown began in the fall as he declared in a since-deleted tweet that he was going to "go [DEFCON] 3 on Jewish people." He continued espousing antisemitic views and conspiracies over the following weeks, culminating in a now-infamous December appearance on InfoWars, a far-right broadcast show hosted by convicted Sandy Hook massacre denier Alex Jones. As a result of his repeated statements, West lost his Yeezy business deal with Adidas, decimating his net worth and reducing him from hip-hop billionaire to multi-millionaire.
As the holidays approached and December progressed, rumors began swirling that Kanye had gone missing following his InfoWars appearance. The questions around his location arose after his former business manager, Thomas St. John, filed a lawsuit against Kanye claiming he could not be found.
According to HipHopDX, St. John said in the lawsuit that he and Kanye began a professional relationship in March 2022 when Ye hired him as his business manager and the Chief Marketing Officer of his Donda brand to the tune of $300,000 each month. Their relationship deteriorated, St. John claimed, after an "aggressive meeting" that led to the end of their partnership. Since then, Ye allegedly hasn't returned any of St. John's messages.
"[St. John] needed a guarantee that [West] wouldn't abruptly abandon the commercial relationship, in addition to the financial costs and hazards associated with committing to [West] as a client. But Mr. St. John offered to settle for a contract lasting at least 18 months," the lawsuit reportedly states.
Kanye West seemingly reappeared at church in early 2023
A post from The UFO News on Twitter seemingly documented Ye's reemergence in public after appearing to go missing in late 2022. According to the tweet, West attended church at an unidentified parish, but it remains unconfirmed when exactly the photo was taken.
"Kanye West NOT missing," the tweet read. "However, eagle-eyed fans of Ye spotted the rapper at church after some time of missing rumors. The Donda rapper donned a green jacket a baseball cap, and jeans, while having a conversation at the chapel."
He recorded a gospel album in the past
In 2019, West declared that he would no longer make secular music, and would only release music praising God. This resulted in his 2019 album Jesus Is King, which deviated from his previous albums as he included religious themes in songs like "Follow God" and "Jesus Is Lord."
West's religious devotion has continued to be a part of his life. His 2021 album Donda, for example, had all of its explicit lyrics censored. On his 2022 album Donda 2, the rapper reflected on his relationship with his family and his children, as well as the breakdown of his marriage with Kim Kardashian.