Kanye West's Song 'Hurricane' Hints He Cheated on Kim Kardashian After Saint Was Born
Kanye West is no stranger to controversy, and in the two decades that he has been a star, many rumors have swirled regarding the rapper's private life. However, with the release of a brand-new album as well as the news of his unfolding divorce from Kim Kardashian, West is in the headlines more than ever. Most notably, one of his newest songs, "Hurricane," is causing many fans to rethink the nature of his marriage to Kardashian, with some of the song's lyrics standing out as an indication that the rapper may have cheated on Kardashian during the early years of their union.
Kanye West's new album is causing a lot of buzz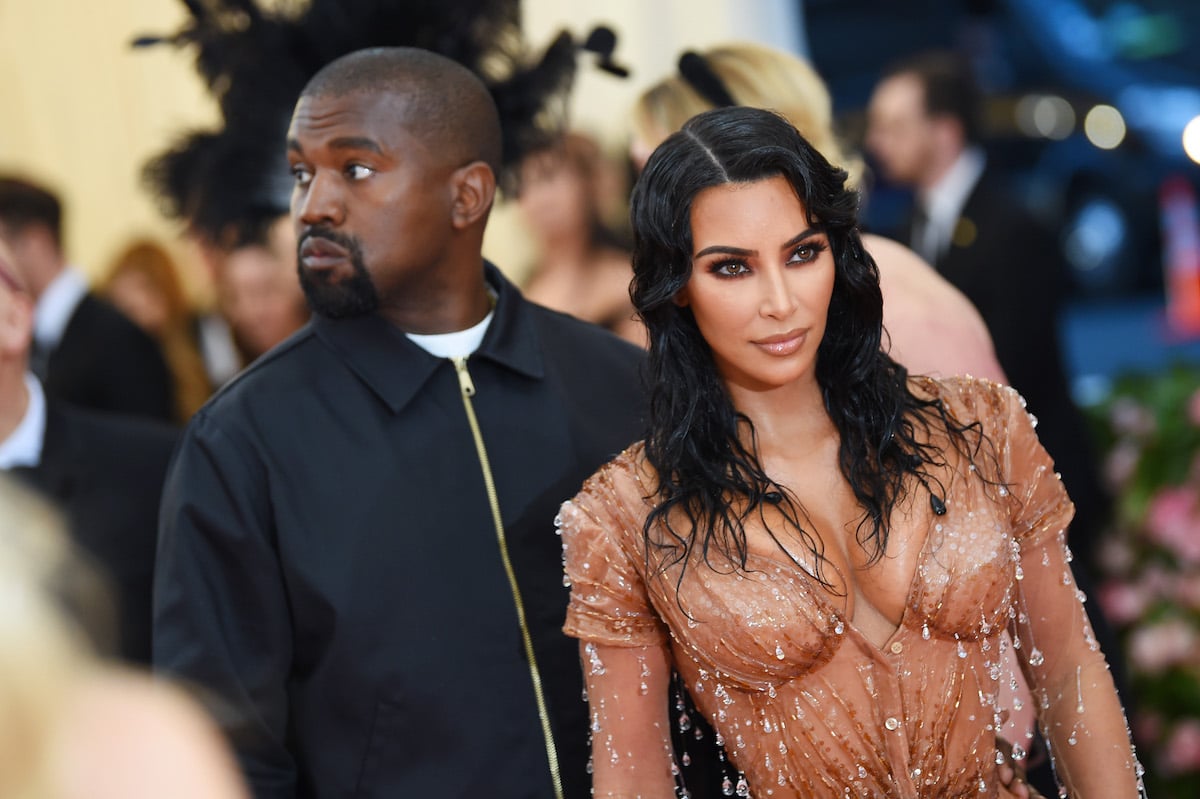 Kanye West is one of the most influential musicians in the industry, with multiple albums and many number one songs to his credit. West has pursued other business ventures during his time in the spotlight, but he's always returned to music as his first love. In late August 2021, West dropped his highly-anticipated album, Donda, named after his late mother.
The album has been a hot topic among fans well before it was released, with many speculating on whether the songs would focus on West's recent religious awakening or go back to his roots, with songs that mirror West's real-life experience. Donda has been praised by both critics and fans for the inventive, catchy songs — but one song on the album, in particular, has fans questioning West's loyalty to his estranged wife, Kim Kardashian.
What lyrics in 'Hurricane' make fans think that Kanye West cheated on Kim Kardashian?
West's song "Hurricane" is probably the buzziest tune on his new album, Donda. While, in the past, fans have argued that West has never been unfaithful to his reality star wife, the lyrics on the song are causing many to take pause and reconsider. As reported by Us Weekly, "Hurricane" includes lyrics such as, "Here I go actin' too rich / Here I go with a new chick / And I know what the truth is / Still playin' after two kids / It's a lot to digest when your life always movin.'"
The lyrics clearly reference an indiscretion that would have taken place after Kardashian gave birth to the couple's second child, Saint, in December 2015. While West has never publicly admitted to cheating on his wife, the song's lyrics have caused many fans to speculate that the song is as close as the rapper will come to any sort of confession regarding marital indiscretion.
How are Kim Kardashian and Kanye West handling their divorce?
Publicly, Kardashian and West have always put on a united front for the sake of their family, which now includes four young children. The couple announced their divorce in February 2021, following months of speculation that the two were no longer on the same page as far as their plans for the future.
Kardashian opened up about her decision to divorce West on an episode of Keeping Up With the Kardashians, admitting, "I used to think that [living apart] was when we were getting along the best, but to me that's sad and that's not what I want. I want someone where we have the same shows in common. I want someone that wants to work out with me."
In spite of the sadness surrounding the divorce decision, West and Kardashian have resisted the temptation to slam each other to the media. Kardashian has supported West publicly, showing up to various events in support of his brand-new album. It seems that the two are working hard to make their family a priority.
RELATED: Kim Kardashian West's Divorce From Kanye West Received a Totally Different Reaction Than Her Split From Kris Humphries