Kanye West Tweets and Deletes New Message About Daughter North Amid Alleged Marital Woes With Kim Kardashian West
If recent reports are to be believed, Kanye West's marriage is in serious trouble. Over the past few weeks, the Graduation rapper has made several statements on Twitter that have reportedly driven a wedge between him and Kim Kardashian West. Amid the alleged fallout, West took to Twitter to share a now-deleted tweet to their eldest daughter North, where he expressed concern that she might be taken away from him due to his behavior.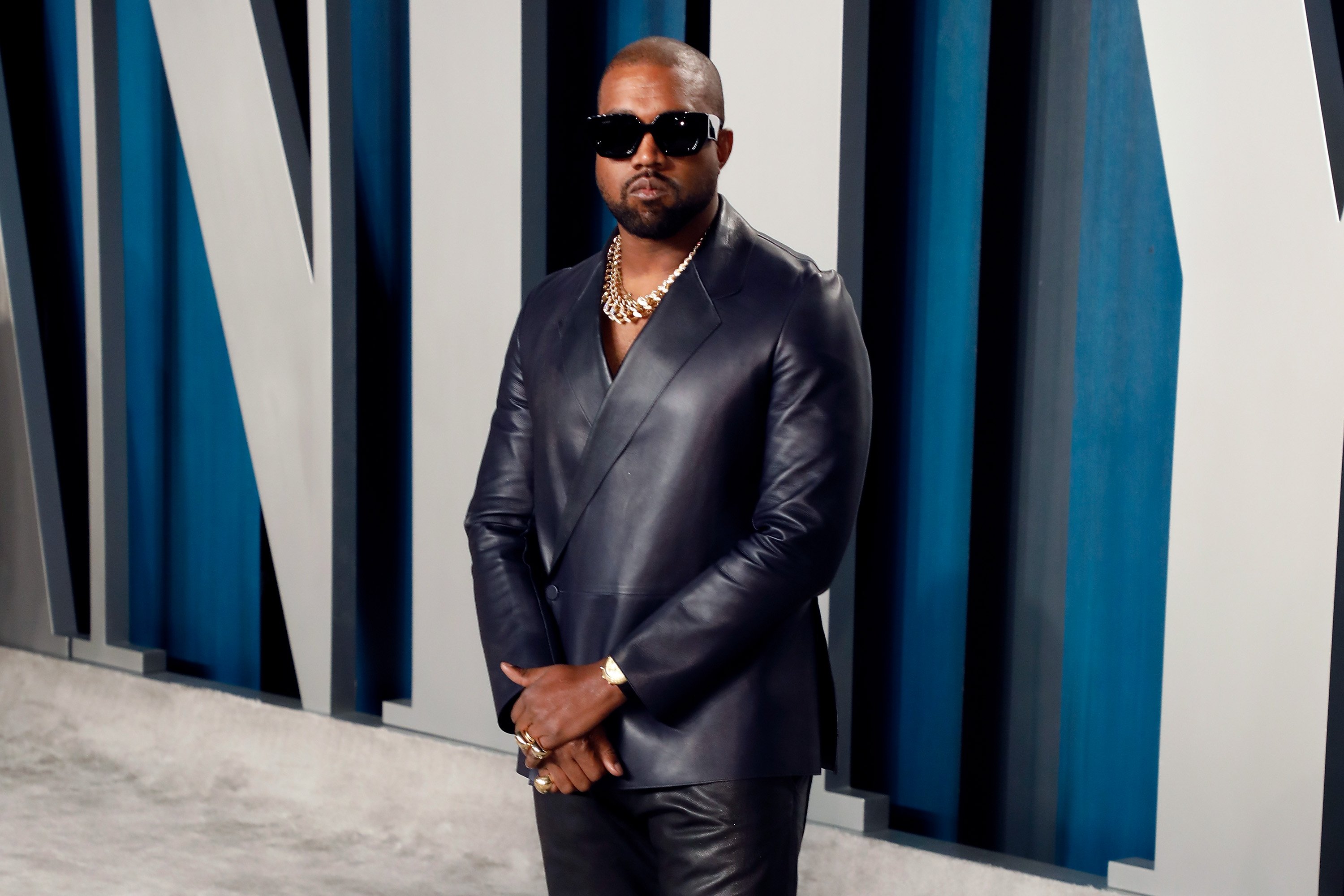 Kanye West has been making headlines for months
West has been attracting negativity publicly since mid-July, when he revealed personal information about his family at a campaign rally, including that he and Kardashan West almost aborted North, 7.
From there, he went off on another tangent on Twitter that saw him accusing his wife of trying to fly with doctors to his Wyoming ranch to "lock [him] up" and saying he'd wanted a divorce since 2018. Amid the remarks, Kardashian West wrote on Instagram that her husband had been in the middle of a bipolar episode and that "those who are close with Kanye know his heart and understand his words some times do not align with his intentions."
West later apologized for what he'd said and eventually met up with his wife in Wyoming, where she was seen crying. They then jetted off for a vacation together in what reports said was an attempt to focus on and save their marriage.
When it was over, Kardashian West reportedly returned to their residence in Calabasas, California, while West went back to Wyoming, where he has continued to tweet.
Kanye West's latest tweets are troubling
West shared several troubling messages to Twitter during the week of Sept. 13, including tweets taking aim at the music industry, one of which that appeared to show him urinating on a Grammy. At one point, he tweeted and deleted a message to North that said:
"NORTHY I AM GOING TO WAR AND PUTTING MY LIFE ON THE LINE AND IF I AM MURDERED DON'T EVER LET WHITE MEDIA TELL YOU I WASNT A GOOD MAN… WHEN PEOPLE THREATEN TO TAKE YOU OUT OF MY LIFE JUST KNOW I LOVE YOU."
The tweet came amid a report from People that said Kardashian West is "at the end of her rope — again."
"He's off his meds," said a source. "He promised he'd stay on them. The last time, part of his negotiation with Kim was that he'd get back on his medication and he would work very hard to control his impulses. He made a lot of promises. And now those promises are broken, less than a month later."
The source claimed she's been trying to stick it out for their kids — North, Saint, 4, Chicago, 2, and Psalm, 1 — but that "the whole thing is discouraging and difficult for her."
"She wants to be a supportive partner, she's doing everything she can do to support him. But he has to support himself," the source continued. "He has to take care of his own health. She can't force-feed him medication. She can't make him do anything he doesn't want to do."
It's hard to tell what'll happen with them from here. But let's hope they both find a solution that works best for them and their family.