Kanye West: What Religion Is the Rapper and Does He Have His Own Church?
Kanye West's Sunday Service has been raising questions about the rapper's beliefs and devotion. Find out what religion he identifies with, and more!
Kanye West has had many interesting phases in his career. From his initial rise to fame, where he received acclaim for his catchy beats and thoughtful lyrics, to his ascension to business mogul as the head of the Yeezy brand, West has never allowed himself to be pigeonholed into one category. These days, West is establishing a new title for himself as a spiritual leader of sorts, following the debut of a new sort of gathering in the hills of California: West is hosting Sunday Services.
What religion is Kanye West?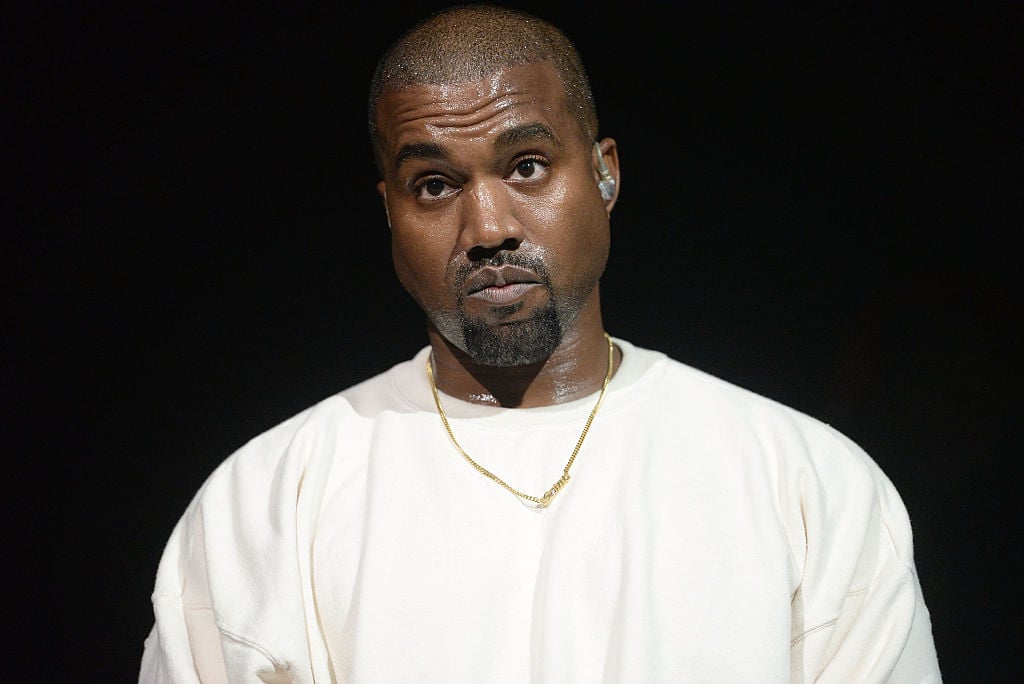 West first became known to the world as a stylish rapper, walking the red carpet with a bottle of liquor in his hand. Therefore, it might come as a surprise to many fans to know that West considers himself to be a spiritual person with a deeply-held belief in God.
In a 2009 interview, West opened up about his upbringing and how it "wasn't an option" to not be a Christian in the home in which he was raised. He felt as though he wasn't really given a decision as a child as to what religion to align himself with, but growing up, he started to separate himself from the idea of belonging to a specific church, focusing rather on a set of ideals.
West discussed how Christianity is "embedded in him," and how he will catch little snippets of him in things that he does or says, such as saying that something is a "blessing." He also takes no issue with other people's religions or how they choose to express themselves spiritually: West claimed that he has "super respect" for when people believe strongly in something. 
Does Kanye West operate a church?
West's views on religion and spirituality have only deepened over the years, prompting the rapper to start up something known as "Sunday Services" in early 2019. The event, which takes place near his home in Calabasas, as well as other private locations around the United States, is only open to select celebrities as well as members of the Kardashian-West family. Though he has recently begun to take Sunday Services on the road, showing up in Chicago recently to perform.
The service itself consists of West performing various songs, accompanied by a choir and orchestra. It's also been reported that in order for people to attend Sunday Services, they must sign an NDA. Still, that doesn't stop many of the celebs and influencers who have attended the service from posting brief videos to Instagram, giving fans a sneak peek at the exclusive event. 
The popularity of Sunday Services has led many people to wonder whether or not West is considering following up on the phenomenon and starting a church. Reportedly, the rapper has toyed with the idea briefly. However, West's wife, Kim Kardashian, stated that there's "no preaching" involved at the Sunday Services and that it is open to all faiths, even though there's a "Christian vibe" to the services. 
Kanye West is releasing a Sunday Services album
In late August, West revealed that he would be releasing a new album on September 27th, titled "Jesus Is King." The album will feature a selection of tracks that West has performed at Sunday Services, as well as some brand-new songs that have never been heard before.
The album will reportedly allow fans to get in on the feel of the Sunday Services from their own homes, and perhaps get a better understanding for the type of spirituality that West is attempting to foster. Could the next step for West be founding an actual church? Only time will tell.