Kanye West's Most Memorable Grammy Awards Performances
Kanye West has had some memorable performances at the Grammys.
Never one to hide how he feels, Kanye West has been one of the most influential and controversial artists in the world for nearly two decades. His shameless takes on everything from the president to award shows has made him constant fodder for news outlets, but his recent outburst—during which he shared a video of himself urinating on a Grammy Award—takes the cake. 
West has been venting his frustrations with the music industry a lot lately, and the viral video he posted to his Twitter account was a part of his larger diatribe against record labels. Despite what many may perceive as the ultimate act of disrespect toward the prestigious award show, West has enjoyed much success at the Grammys, earning 21 total. Along with his awards, he's also given viewers some of the most memorable Grammy performances of all time. 
Kanye West has won more Grammy Awards than most artists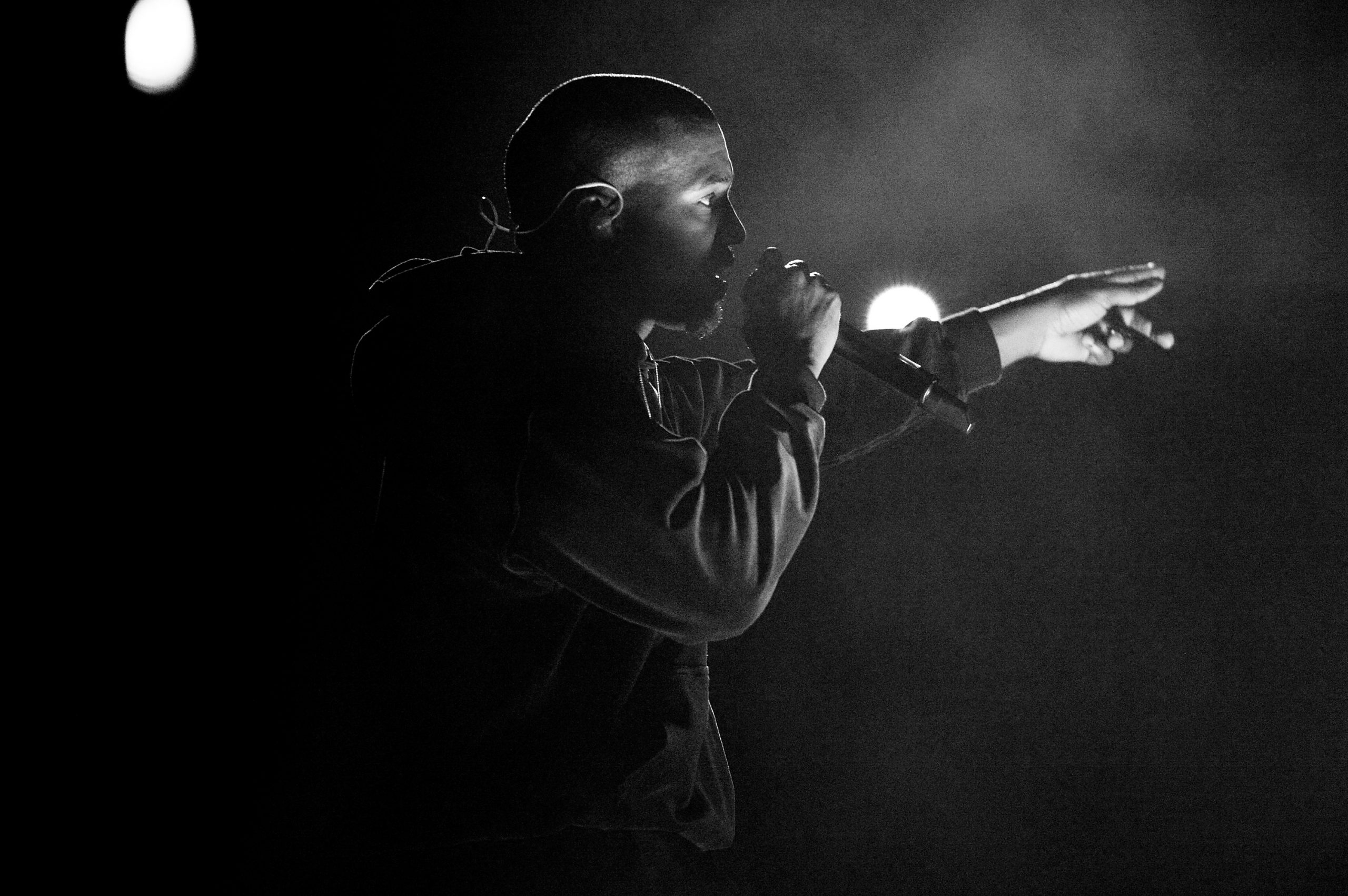 Even though West is known for his bad behavior at award shows, he's had near unparalleled success in regard to his wins. West is one of the most decorated artists in the world, having earned 21 Grammy Awards in total, according to the Grammy website. With 21 wins and 69 nominations, he's tied with his mentor Jay-Z for the most Grammy wins by a Hip-Hop artist. 
West earned his first Grammy awards in 2005, when he took home the Best Rap Album award for The College Dropout, and Best Rap Song for "Jesus Walks." He also had a songwriting credit on Alicia Keys' "You Don't Know My Name," the winner of the Best R&B Song award. His last win came in 2013, when "Ni**as in Paris" won Best Rap Performance and Best Rap Song, while "No Church in the Wild" won Best Rap/Sung Collaboration. 
Yeezy has given some awesome Grammy performances
No matter what people may say about him, they can't deny that West is a great performer. West has been known for his elaborate stage designs, outrageous outfits, and infectious energy whenever he takes the stage, especially during his Grammy performances. 
West teamed up with Daft Punk for a 'Stronger' show
Fresh off of the release of his critically-acclaimed Graduation album, West stormed the Grammys in 2008 and dominated. He took home the Best Rap Album award, but also won Best Rap Sung Collaboration, Best Rap Solo Performance for "Stronger," Best Group Rap Performance as a featured artist on Common's "Soutshide", and Best Rap Song for "Good Life."
For his performance, he teamed up with featured artists Daft Punk and took the stage in glowing shades and jacket and his signature "Air Yeezy" sneakers.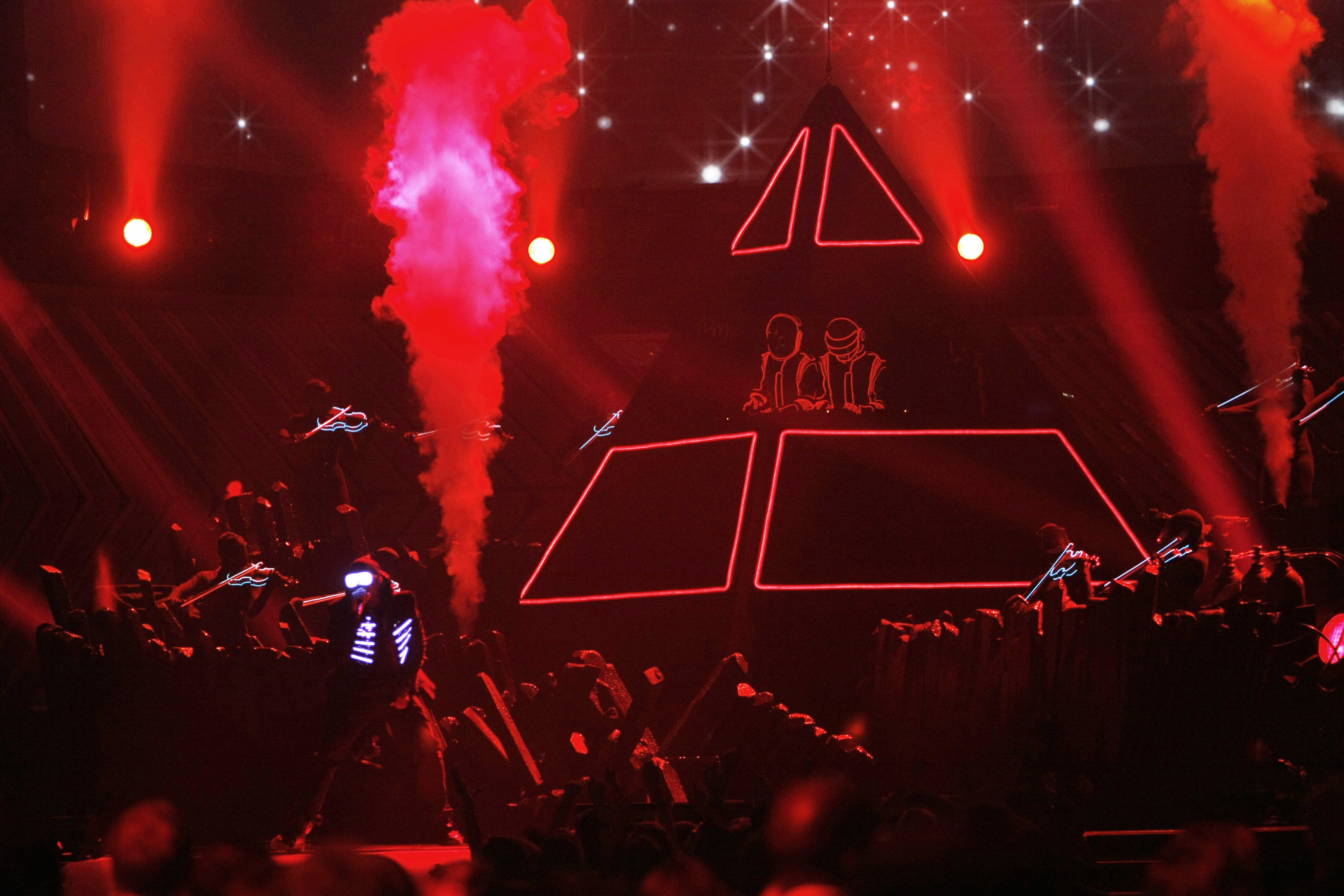 Yeezus showed off his swag at the 2009 Grammy awards
After winning the award for Best Rap Performance by a Duo or Group, West performed the hit single "Swagga Like Us" alongside Jay-Z, T.I., and Lil Wayne. To commemorate the occasion, the four hopped on stage in tuxedos and stole the show.
He rocked the stage with an 'American Boy' performance the same night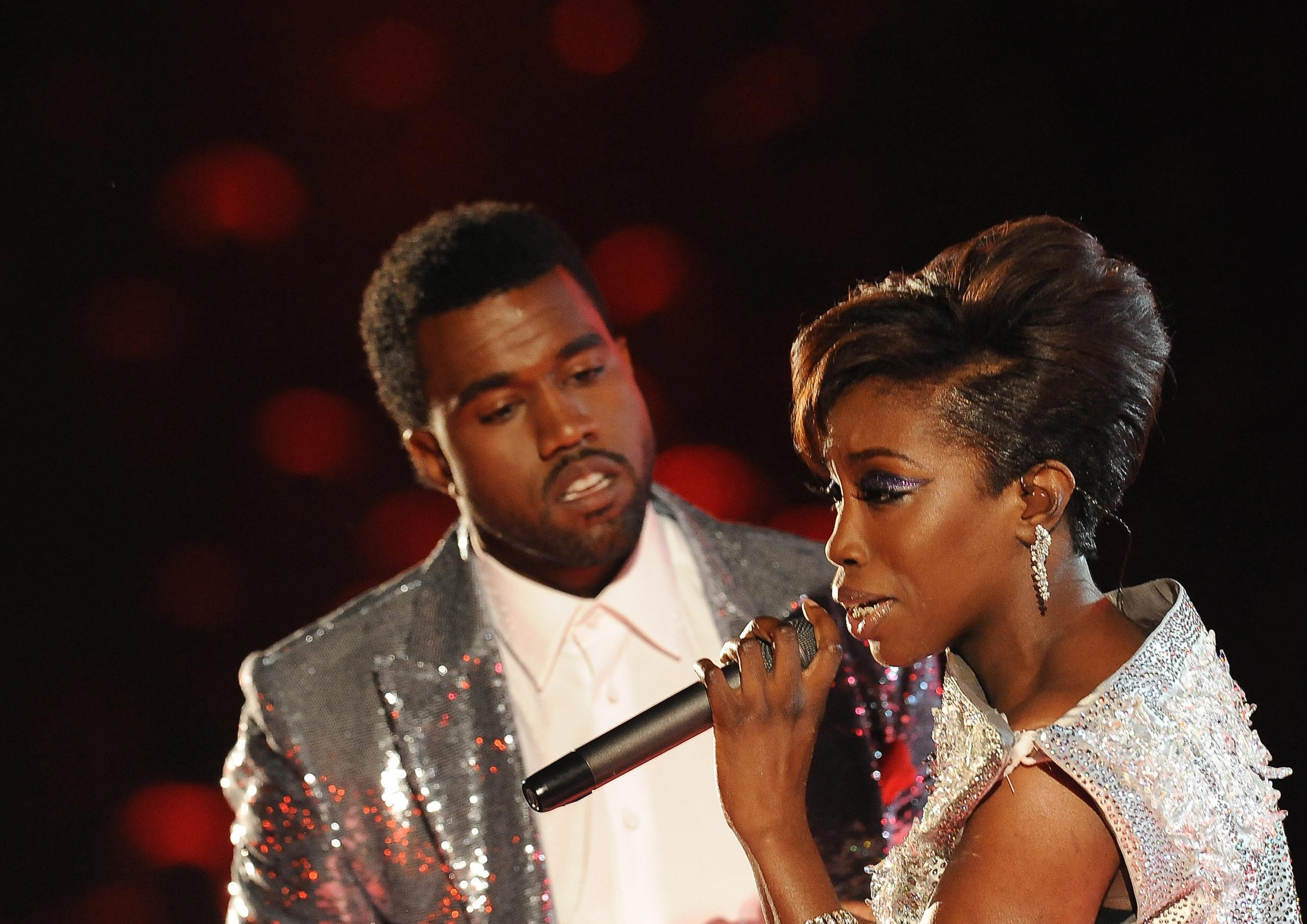 West was on a roll during the 51st Grammy Awards; he earned the award for Best Rap Sung Collaboration as a featured artist on Estelle's "American Boy," notching his second win of the night. He switched outfits for this performance, throwing on a tuxedo with a sequin blazer and black gloves.