Kanye West's Most Outrageous Twitter Rants, Including Slamming Wiz Khalifa — 'You Wouldn't Have a Child If It Wasn't For Me'
If there are two things the world knows about Kanye West, they are that he's unafraid to speak his mind and that he loves Twitter. The controversial rapper never shies away from sharing his thoughts on whatever he's thinking at the time, no matter how insightful, inspired, ignorant, or stressful to his wife they may be. 
This was the case yet again when he recently went on a Twitter rant that included him sharing a video of himself peeing on one of his coveted Grammy awards. While this outburst may have been his most recent incident on the platform, it may not be his most memorable. With dozens of options to choose from, it's hard to say which is.
Kanye West went on an epic Twitter rant and peed on his Grammy Award
In one of his most outrageous fulminations, Kanye West took to Twitter on Sept. 16 to call out the recording industry. During the tirade, he took shots at record labels, complained about his recording contract, called a Forbes executive a white supremacist, and demanded ownership of his master recordings, among other things. According to West, today's music industry is synonymous with "modern day slavery."
West also shared the contact information of Randall Lane, chief content officer and editor at Forbes, encouraging his followers to reach out "If any of my fans want to call a white supremacist," according to New York Daily News. Because the tweet violated Twitter's rules, it was quickly deleted from his profile. 
He attacked Jimmy Kimmel for spoofing him
After the time of the release of his 2013 album Yeezus, West did a controversial interview with BBC Radio 1's Zane Lowe. After it made its rounds, talk show host Jimmy Kimmel spoofed the interview, using children holding milkshakes in place of West and Lowe.
The rapper quickly caught wind of the interview and blasted Kimmel on Twitter, stating "JIMMY KIMMEL IS OUT OF LINE TO TRY AND SPOOF IN ANY WAY THE FIRST PIECE OF HONEST MEDIA IN YEARS." Elsewhere in the rant, he likened Kimmel's appearance to Ben Affleck and claimed that comedian Sarah Silverman was funnier than Kimmel, according to The Hollywood Reporter.
Things came full circle when he made an appearance on Jimmy Kimmel Live to discuss his frustrations with the host.
Yeezy criticized the Grammys in 2016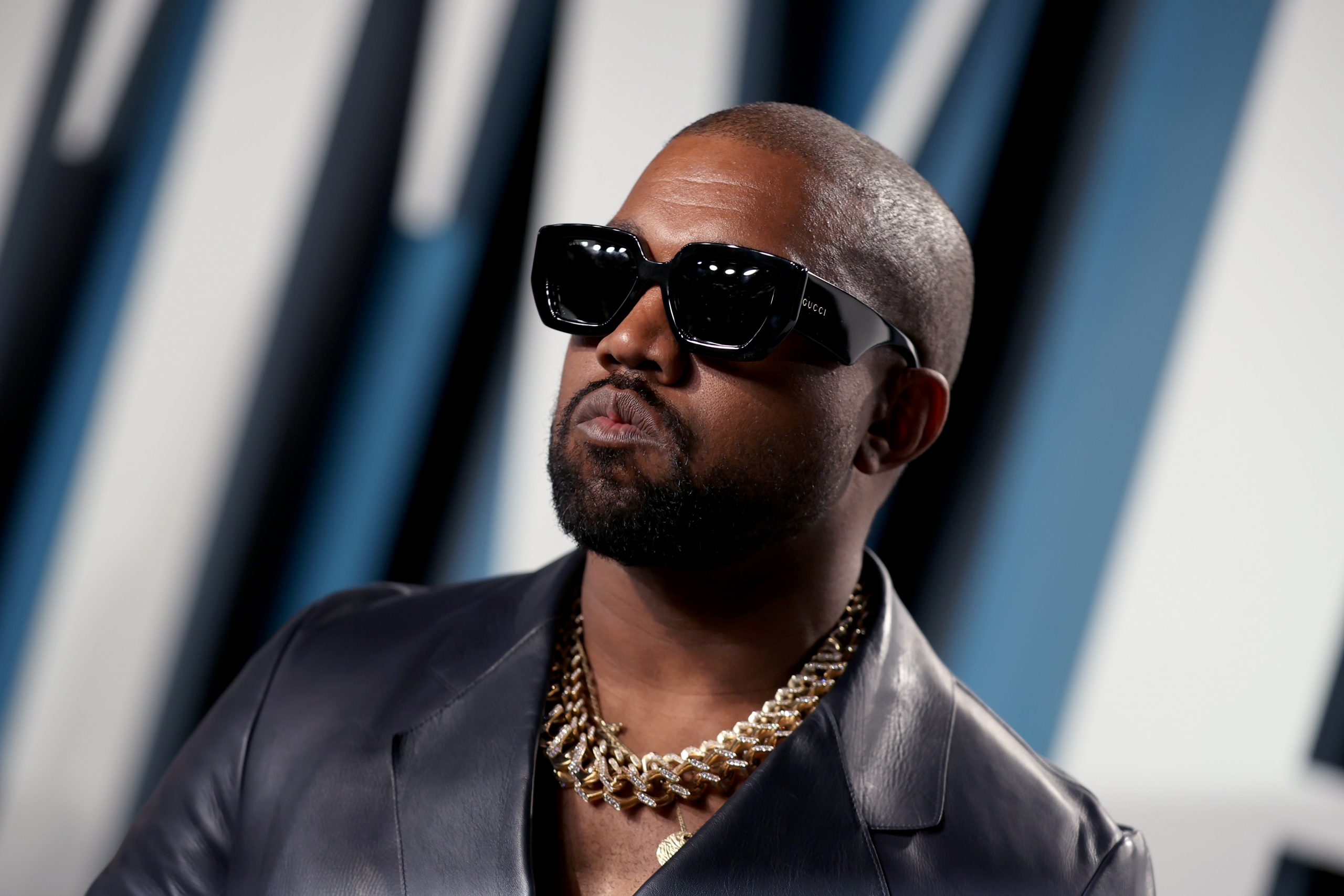 West's beef with the Grammys long-precedes his recent act of disrespect. In 2016, he went on a long rant about his perceived issues with the Grammy awarding system. He also revealed that he was $53 million in debt due to expenses for the Yeezy brand, but primarily focused on the Grammys, saying "I feel the Grammy awarding system is way off and completely out of touch," according to Variety. "If I'm not at the show next year then there is no show," he later added.
West disrespected Wiz Khalifa due to a misunderstanding 2016 
Before West had decided to give his album The Life of Pablo its name, he considered naming it "Waves." This sat wrong with rapper Wiz Khalifa, who felt West was copying off of imprisoned rapper Max B, who frequently called things "wavy." Khalifa shared his thoughts on the matter via Twitter, but West mistook Khalifa's mention of his "Khalifa Kush" acronym (KK) as a slight at his wife, Kim Kardashian West.
Shotrly after, West slammed Khalifa—who has a child with West's ex-girlfriend Amber Rose—in over a dozen tweets, claiming Khalifa "wouldn't have a child if it wasn't for me" and that he "made it so we could wear tight jeans," according to Billboard.
Despite the immense disrespect, Khalifa played it cool.
Yeezus confronted Drake for following his wife on Instagram 
On New Year's Even in 2018, West called out Drake on Twitter for following his wife. The two have been embroiled in beef for years now, largely due to West interpreting several of Drake's lines on Travis Scott's' smash hit record "Sicko Mode" to be directed toward him. 
According to West, he found it extremely disrespectful for Drake to follow his wife on social media after publicly acknowledging their problems. "Imagine having a problem with somebody and they follow your wife on Instagram," the sneaker mogul said, according to ET Canada. Drake unfollowed Kardashian West shortly after, but West continued to attack him on Twitter, later saying "This man followed my wife on Instagram I feel a public apology in order."
Drake and West have apparently still not patched things up.