Kanye West's Risky Protocol: Former Bodyguard Recounts Dangerous Rule [Exclusive]
Kanye West's former bodyguard Steve Stanulis recalled that the rapper left himself extremely vulnerable to danger – over his insistence on being photographed solo in public.
Stanulis recounted the whirlwind 15 days he worked for West in 2016 in his new documentary 15 Days with Kanye. He revealed firsthand encounters and what led to him ultimately being fired.
Stanulis took the security detail after he had stepped away from being a celebrity bodyguard. He was shocked when West insisted that Stanulis remain 10 paces behind him when they went out in public. Plus, Stanulis was not allowed to speak to West's wife Kim Kardashian.
In the documentary, Stanulis re-enacted one instance on a public street to demonstrate the vast distance he had to walk from West.
And when he insisted on doing his job, West admonished Stanulis for standing too close to him, essentially ruining a photo from an errant photographer. "I've worked with people on the same level, even bigger," Stanulis told Showbiz Cheat Sheet. "And I've never been told to stay 10 paces behind on a city street." Some of Stanulis' former clients include Leonardo DiCaprio, Alanis Morissette, Michael Stipe, and more.
The 10-pace rule invites danger
Stanulis emphasized that he was hired to protect West from danger. So the 10-paces rule left West extremely vulnerable because it was physically impossible for Stanulis to offer any significant protection if West was attacked.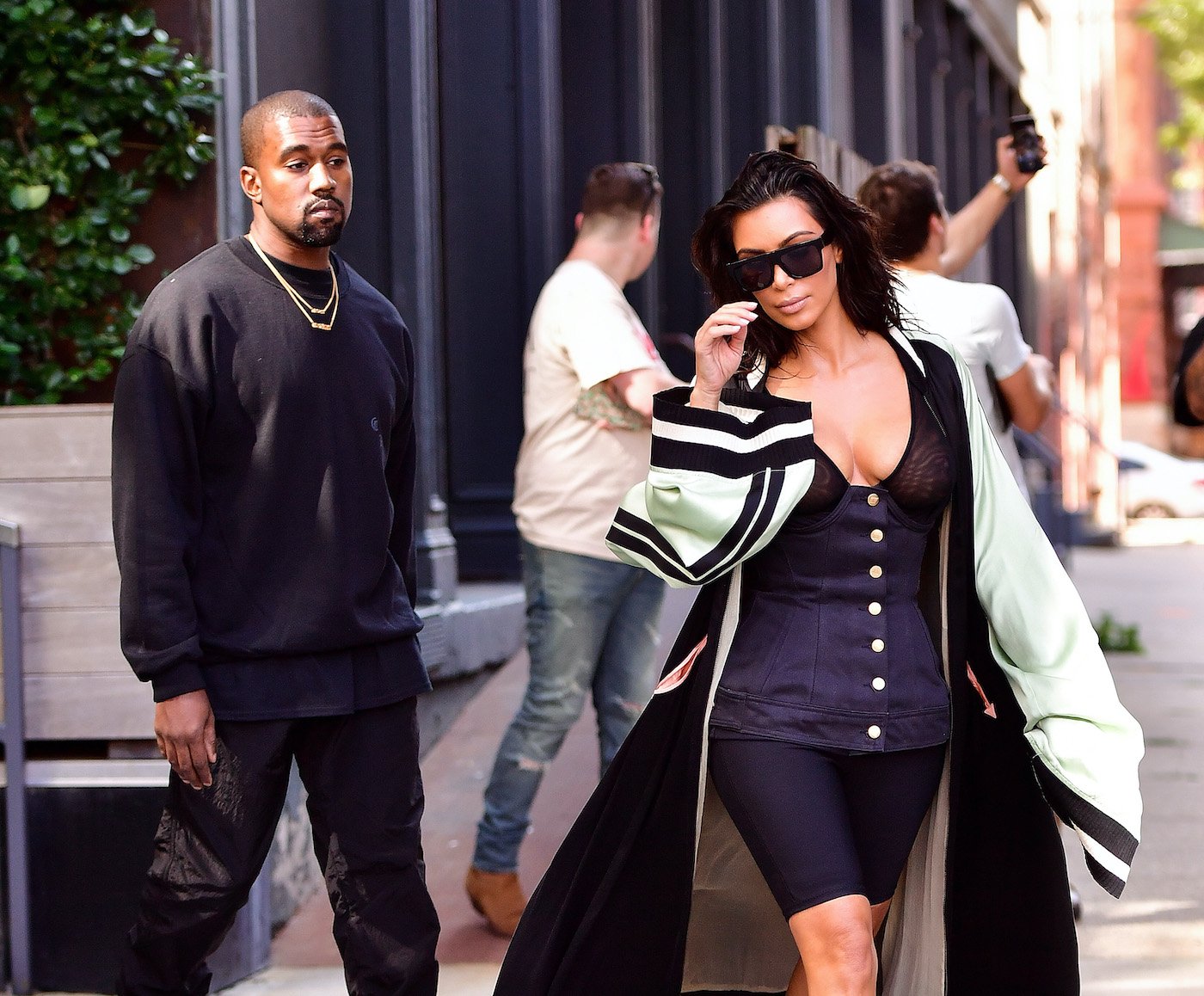 "Again, it's not like we're walking in Oklahoma," Stanulis pointed out. "In fact, I walk on a city street anything can happen to you. North, south, east, west. Even if I was The Flash, I wouldn't be able to go over there and help. So yeah, we wanted to demonstrate what 10 paces behind looked like just to show perspective on the distance on a city street, how crazy that would be."
Kanye West wanted the spotlight
Being an extremely high-profile figure, West's security team must be prepared to confront any threats, which made protecting him close to impossible. Stanulis said that individuals who wanted to harm West weren't his only concern. "It might be someone who is overly aggressive to meet him," he said about overzealous or even unstable fans.
"There's so many different things and so many different variables that could happen that if I was right next to you, I might not be able to stop, let alone, a half a city block away," he said. "So the whole thing is for me to be with you, to deter people from doing that. So what you're doing is, in essence, taking me out of that and putting me way away from people. People don't even know I'm part of your entourage."
Other than being photographed with Kardashian, West wanted to ensure he was the only one the paparazzi photographed in public. "When he was out, it was him in the spotlight," Stanulis said. "Which is why he got upset a lot of times if there were paparazzi taking pictures and we happened to be in the picture. That was a big no, no."
Why did Kanye West fire his bodyguard?
Stanulis was originally hired to provide security for Kardashian. "What happens is they have one major guy that's always with them, always. In each city, they have a group of guys. So I happened to be the guy in charge of the detail under their main guy," he explained.
"So we were just divvied up prior and I just happened to take the initiative that I was in charge of my detail to introduce myself to Kim," he continued. "Just to say, 'Hey, Kim, I'm Steve, I just wanted to introduce myself. I'll be with you all week. If you need anything, let me know. I want you to know I'm not some creepy guy just lurking in the rehearsal studio.'"
"But, apparently to them, that wasn't the protocol," he said. "And I was told not to talk to Kim. And then I got reassigned to Kanye."
But the reassignment didn't prevent West from flying into a rage when he accused Stanulis of flirting with his wife only moments before their Met Gala appearance. Stanulis said he was simply trying to get the couple to their destination when plans changed. West promptly fired Stanulis.
So did the rule apply to all men in their entourage that they couldn't speak to Kardashian? "I didn't hear anybody else get scolded," he said. "I was in charge of these guys initially and nobody came back to me and said 'Can you believe …?' So in my short time, no. Could have been personal or just caught him on a bad day."
15 Days with Kanye, produced by Dolce Productions, Jennifer DiLandro, and Stanulis Films Inc. will be released on January 19th at the New York City International Film Festival.