What Is Kanye West's Rumored Girlfriend Irina Shayk Famous For?
Irina Shayk and Kanye West are rumored to be dating. But who is the Russian beauty who is linked to the rapper and what is she famous for?
Irina Shayk has been making headlines for her rumored connection with Kanye West. For some people, this may be their first time hearing about Shayk, but she is actually famous in her own right. The former longtime girlfriend of Bradley Cooper has had a longstanding career that has made her very successful. So, what is Shayk famous for?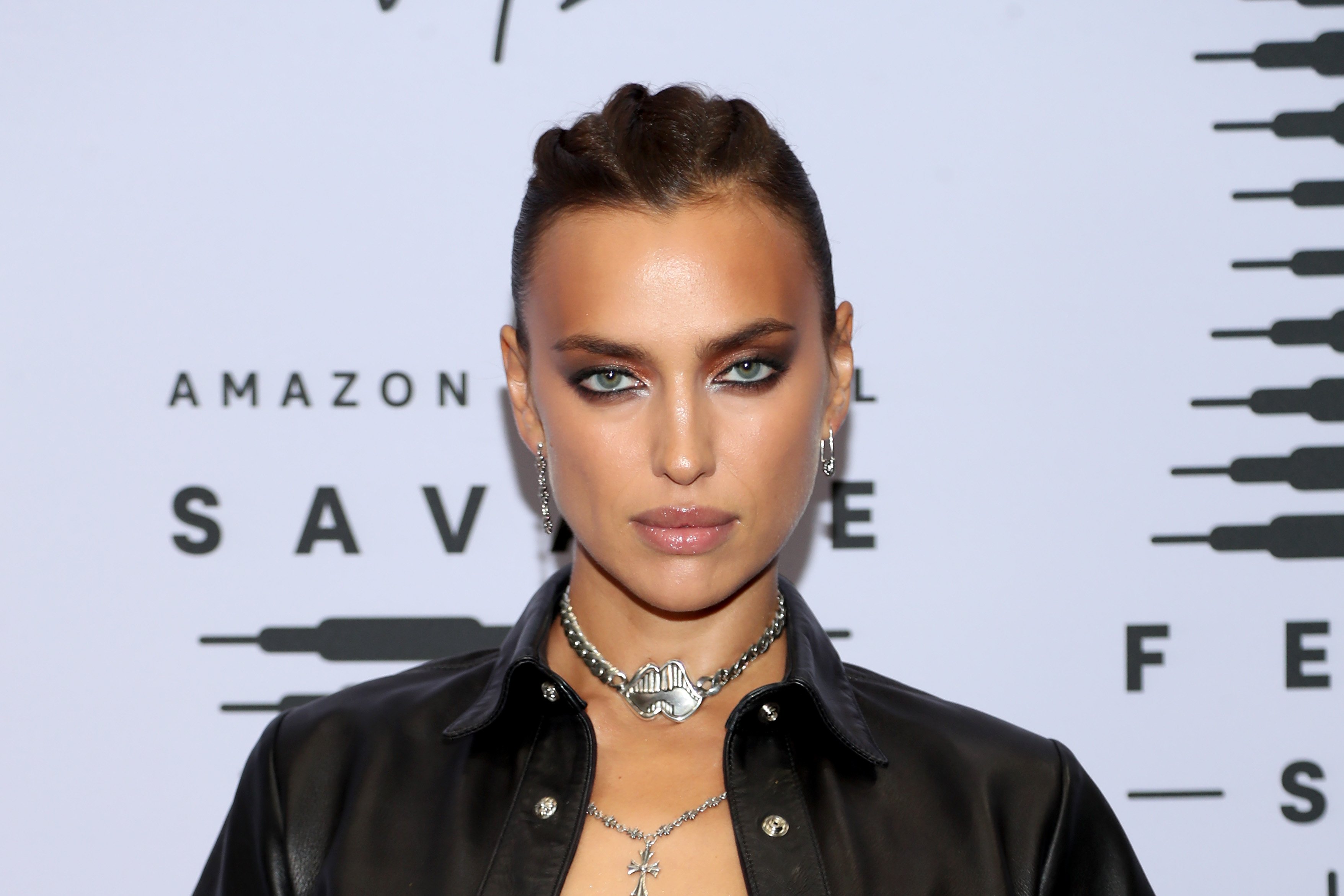 What is Irina famous for?
Shayk is a Russian model who first gained notoriety for appearing on the cover of Sports Illustrated. She started modeling when she won Miss Chelyabinsk in 2004. Since then, she has been on the covers of several magazines like Vogue, Harper's Bazaar, and GQ and walked in runways for Versace, Marc Jacobs, Moschino, and more. She also famously walked the Victoria's Secret runway while pregnant with Cooper's baby in 2016.
Irina Shayk and Bradley Cooper
Cooper and Shayk began dating in 2015 and have one child together. They broke up in 2019 shortly after Cooper's film, A Star is Born came out.
"Bradley was emotionally absent during the long time filming A Star Is Born," a source told People at the time. "They tried to save the relationship but it had changed."
Some fans thought Cooper's relationship with Gaga led to his breakup with Shayk but that reportedly was not the case. Gaga was there to help Cooper through the rough time, though.
"Bradley has worn his heart on his sleeve through his relationship struggles and Gaga was there for him all along the way to listen and provide any advice she could give," a source close to Cooper told HollywoodLife at the time.
Irina is very private
Before Shayk's somewhat public breakup with Cooper, she was very private.
"I have a lot of friends who share a lot of their personal life on Instagram or social media, very publicly," Shayk said to Glamour UK. "I admire it and I think it's great — but I think it's all about personal choice.
"Because my work requires me to be out there, I just decided my personal life will be quiet," she continued. "That's why it's called personal, because it's something for you and your family, and I feel happy with it."
Irina Shayk and Kanye West
Recently, Shayk and West were spotted together in Paris as the rapper celebrated his 44th birthday. Daily Mail captured pictures of the two taking a walk together while staying at a luxury boutique hotel called Villa La Coste.
"They have known each other professionally for years," a source told People. "He started pursuing her a few weeks ago. Kanye is a persuasive guy. He hung out with her in NYC before they celebrated his birthday in France."
"She seems smitten. He invited her to France and she happily accepted," the source continued. "They are not officially dating, but there is an interest from both sides."
Shayk has apparently been on West's mind for a while now as he talked about her in "Christian Dior Flow," saying "I wanna see Irina Shayk next to Doutzen" in 2010. She has also modeled for his Yeezy brand and appeared in the music video for "Power."