Kardashian Fans Are Convinced Kendall Jenner Has Dated 1 of the Hadid Sisters
Kendall Jenner is one of the world's highest-paid models and a famous member of the Kardashian-Jenner family. After becoming popular on Keeping Up with the Kardashians, Jenner made the move to the fashion industry and has never looked back. She has modeled for some of the industry's biggest brands and even walked the runway for Victoria's Secret. Although Kendall Jenner is a public personality, she is determined to keep her romantic life private. Still, that doesn't stop fans from speculating about her relationships — confirmed and otherwise.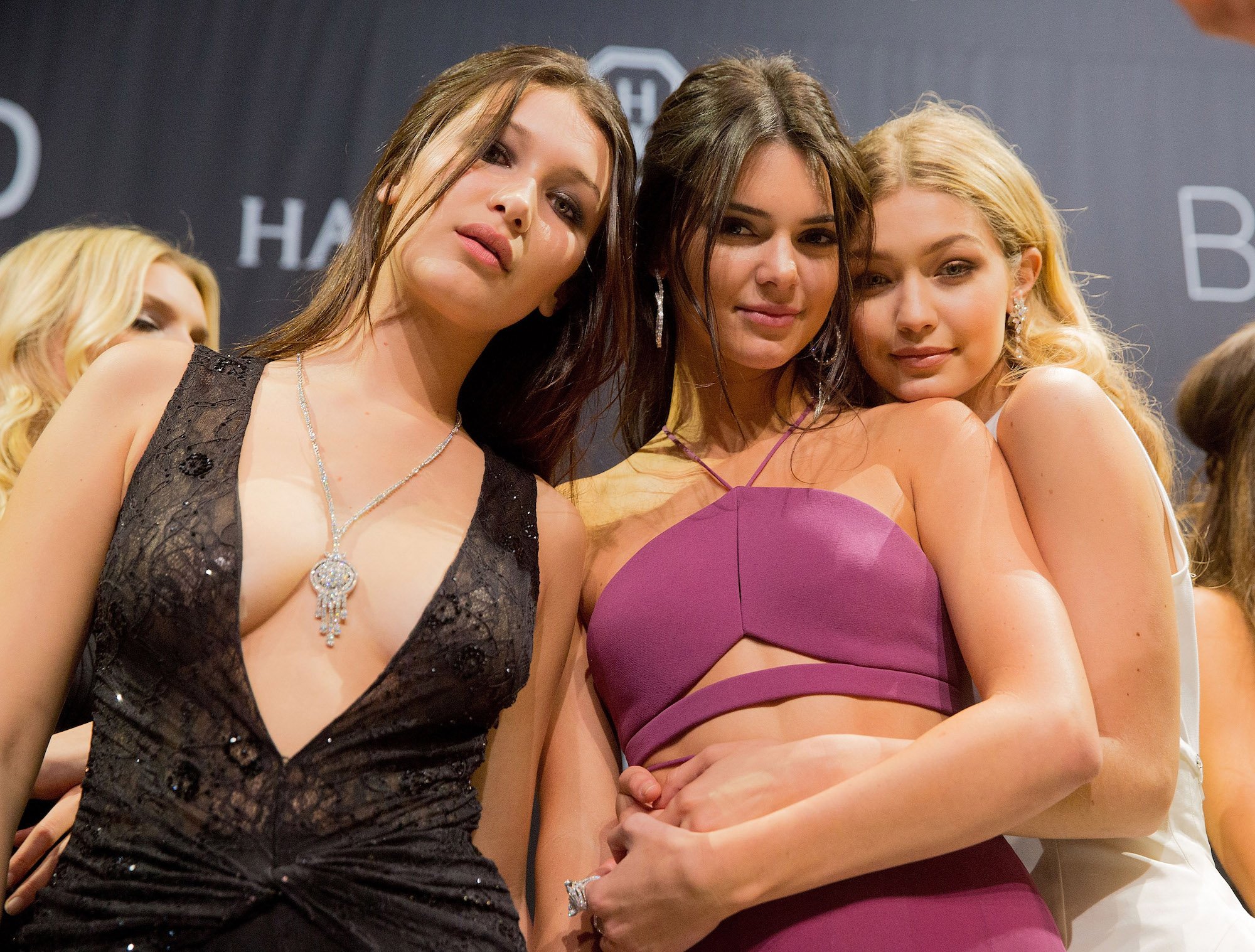 Kendall Jenner is a highly paid model
Even though she is only in her twenties, Kendall Jenner has managed to reach the pinnacle of fame in her industry. She has earned acclaim from critics, who praise her leggy figure and stunning features, and fans love her — as evidenced by her large social media following. Jenner has remained very close with her family members, in spite of the fact that she has chosen a unique industry, separate from that of reality television.
While Jenner's family members often flaunt their romances on social media and in interviews, Jenner prefers to not discuss her private life. Over the years, she has been spotted with a number of high-profile personalities, but she has balked at confirming them, leaving fans to speculate. This sets her apart from the rest of the Kardashian-Jenner family.
Kendall Jenner keeps her romances private
RELATED: Kendall Jenner and Gigi Hadid Are Actually Related (Sort of)
Even if Kendall Jenner hasn't directly confirmed any of her romances, fans and reporters have been able to work out a timeline of her past boyfriends. In 2013, Jenner raised eyebrows when she was seen with Harry Styles. The two were seen together, on and off, for a period of several years, seemingly splitting for good in 2016.
After breaking up with Styles, Jenner reportedly dated NBA star, Blake Griffin. Again, Jenner refused to ever confirm or deny their romance, but it was widely speculated that the two were exclusive for around a year before breaking up in early 2018. Shortly after Griffin, Jenner began a romance with Ben Simmons, another basketball player. The pair kept their fling very low-key, and by 2019, reports circulated that Jenner and Simmons had called things off for good. Since then, Jenner has apparently been single — but fans continue to speculate about some of her potential flings. 
Fans think that Kendall Jenner has dated a Hadid sister
In a recent Reddit thread, fans voted on their "favorite Kendall relationship," with Harry Styles taking top honors. Still, many other fans commented with their speculations about other romances that Jenner might have had. One fan suggested fellow model Cara Delevingne, while several others commented the names of the Hadid sisters, Gigi and Bella. As one poster commented, "all I know is once I saw her hovering over one of the Hadids I was rooting for that to be an actual thing."
Even if Kendall Jenner has never confirmed that she dated either of the Hadid sisters, it certainly could have happened. After all, they are all models and have worked together for many past campaigns and would have been familiar with each other. The Hadids have even been photographed with Jenner on several occasions. Still, it seems unlikely that Jenner will ever confirm any sort of relationship, whether with an NBA star or fellow model. While Jenner's sexuality has been a topic of debate over the years, she has clearly stated: "I'm not gay … I would never hide something like that," according to The Cut. So, even if fans are right, it seems she values her privacy far too much, and most likely wants to make headlines for her abilities as a model rather than for any romantic entanglements.