Kardashian Fans Are Glad Jordyn Woods Left Her 'Unhealthy' Friendship With Kylie Jenner
It has been a little over one year since Jordyn Woods had her famous falling out with the Kardashian-Jenner family, in the wake of the Tristan Thompson cheating scandal. The social media influencer and model has gone on to create her own way in the world, working with various brands and making her own money.
Still, Kardashian-Jenner fans can't help but reflect on all the details of the Woods-Jenner friendship, and in a recent Reddit thread, those fans discussed why it might have actually been a good thing that Jordyn Woods finally "broke free" of the famous family. 
When did Kylie Jenner and Jordyn Woods become friends?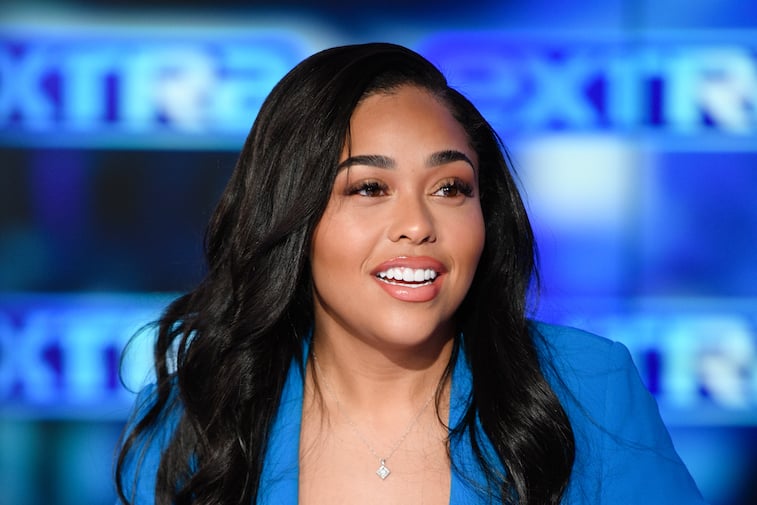 Kylie Jenner's friendship with Jordyn Woods began years ago, long before Jenner founded her ultra-successful cosmetics empire. In fact, the two first met in 2012, reportedly through mutual friend Jaden Smith. Over the next few years, Woods and Jenner grew closer and closer, with Woods making frequent appearances on Jenner's social media pages.
Soon, Woods became a regular guest at Jenner's fan events and was often seen at parties and fashion shows, sitting alongside Kylie Jenner. She landed modeling gigs on the basis of her high-profile friendship with Jenner and even modeled for Jenner's cosmetics company.
In 2017, Woods starred as a frequent guest on Kylie Jenner's short-lived reality show, Life of Kylie. At some point, Woods moved in with Jenner, taking up residence on her palatial Calabasas estate. For all intents and purposes, theirs was a friendship that would last forever – sadly, it wasn't to last. 
Kylie Jenner and Jordyn Woods stopped speaking after the cheating scandal
In February 2019, multiple news outlets reported that Khloé Kardashian's boyfriend, Tristan Thompson, had been spotted getting intimate with Jordyn Woods at a late-night party. In the days that followed, Woods admitted to kissing the NBA pro but denied that it had ever gone further than that. Still, the damage had been done. In short order, Woods was moved out of Jenner's home and the family unfollowed her on social media.
Jordyn Woods has since apologized for her role in the scandal but has stated that she has moved on with her life. The Kardashian family still rehashes the scandal for the benefit of their reality show, although when it comes to Kylie Jenner, it certainly seems as though the former friends have completely stopped talking.
In fact, several reports claim that Woods and Jenner aren't in touch at all and that they are both just focused on their individual careers. 
Fans believe that Jordyn Woods had an 'unhealthy' friendship with Kylie Jenner
During the course of their friendship, it certainly seemed as though Kylie Jenner and Jordyn Woods fully supported each other and were the very best of friends. Woods appeared to benefit from Jenner's superstar status and often took luxurious vacations with the lip kit maven.
It is certain that Jenner showered her bestie with all sorts of expensive gifts. Still, many fans believe that their friendship wasn't exactly healthy.
In a recent Reddit thread, fans discussed the Woods-Jenner friendship, and many concluded that their relationship "was so unhealthy." A few posters categorized their friendship as "exhaustingly codependent" and that it seemed as though Jenner could have put Woods in the position of depending on her "generosity."
Some posters stated that Jenner seemed to want Woods to stay in the shadows and that, ultimately, it is for the best that Woods broke away from Jenner and the rest of her famous family. Certainly, on her own, Woods is free to pursue her own opportunities and business deals — although she could still be missing her longtime friend.