Kardashian Fans Are Upset That Kourtney Looked Too Much Like Kim in a Recent Photo
The Kardashians are some of the most photographed people in the world, so it's no surprise that they are often featured on magazine covers. Kendall Jenner, in particular, has a number of high-fashion magazine covers to her credit. Kim Kardashian West is also a popular cover girl, whether she is dressed in some sort of extravagant style or "stripped-down" in a bikini and beachy hair. However, it is Kourtney Kardashian who is getting a lot of buzz for a recent magazine cover appearance.
Kourtney Kardashian has her own unique look
Kourtney Kardashian is the oldest sibling in the Kardashian-Jenner family, and one of the most buzzed-about. Much of her identity is wrapped up in her role as a mother to her three children, as well as her commitment to a holistic, healthy lifestyle. Kourtney Kardashian is also known for her unique style and look, which is very different from that of her sisters.
Kardashian is very petite, around five feet tall, and significantly less curvy than Kim Kardashian West and Khloe Kardashian. Many viewers have watched as Kardashian went through three pregnancies, giving birth and then "bouncing back" by working hard in the gym. Her style has definitely evolved over the years, and many consider her to be one of the best-dressed Kardashians. Although Kardashian prefers to generally keep a lower profile than her siblings, she does occasionally cause some controversy – especially in the case of her recent Health magazine cover.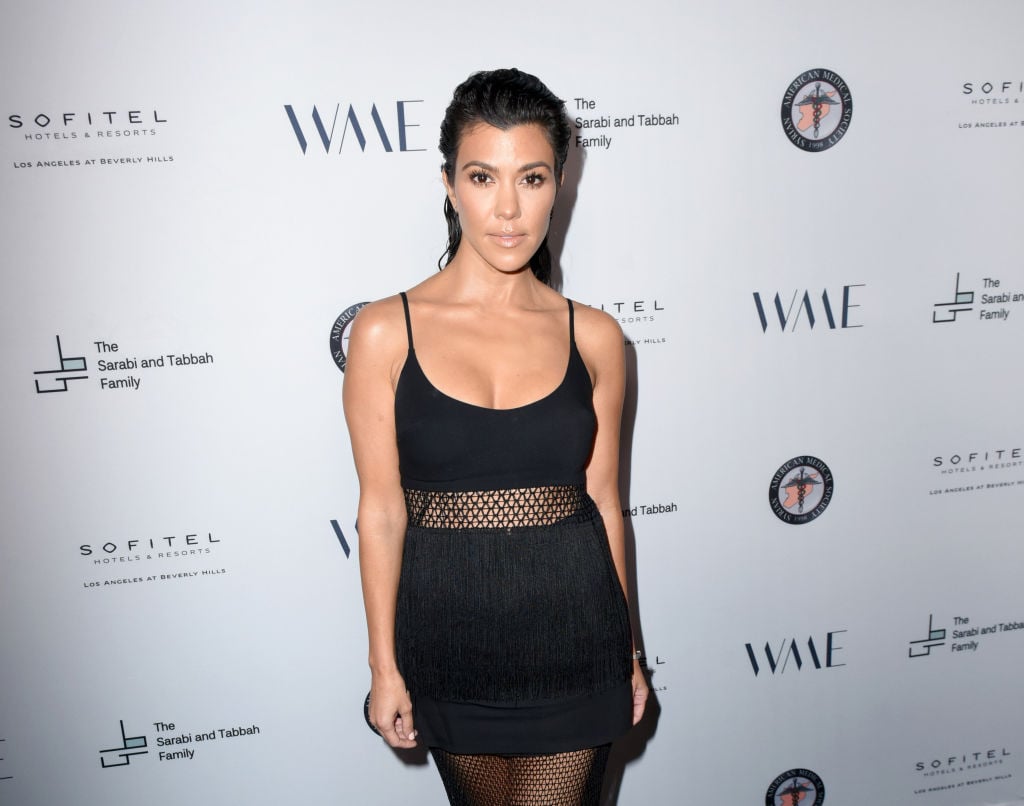 Kourtney Kardashian's photoshop controversy
Kourtney Kardashian is the cover girl for Health magazine's April 2020 issue, talking about her eco-friendly lifestyle, her devotion to her children, and her favorite "cheat" foods. In spite of her revealing, intimate interview, Kardashian received the most buzz for the way she looked on the cover. Many fans pointed out that she appears totally different in the cover image, and actually looks very similar to her younger sister, Kim Kardashian West.
Some fans on Reddit chimed in on the controversy, stating that "her face looks so different" and that it looks as though the magazine editors photoshopped her in order to make her look like Kim Kardashian West. One commenter said that the photoshopping is "off the charts" and that Kardashian's face looks "90 percent Kim" rather than her natural self. A few even claimed that it looks as though the editors patched together pictures of her face and body, resulting in an image that doesn't look anything like Kourtney Kardashian. 
The Kardashians have gotten in trouble for photoshop before
Photoshopping and extreme editing is nothing new for the Kardashian-Jenner family. The family has been taken to task many times by critics who have accused them of editing their photos, creating unrealistic body image standards for their millions of devoted followers and for the rest of the world. Kylie Jenner, in particular, has been accused of photoshop many times over, most notably on several occasions when she reportedly edited her photos to make it appear as though her waist is much smaller than what it actually is.
Kim Kardashian West has also been accused of tampering with her photos, often to extremes – such as the time when she seemingly edited her photos to make her skin appear much darker. However, no member of the Kardashian family has been exempt from photo editing controversies.
Kourtney Kardashian has not spoken out regarding her magazine cover buzz, and she is unlikely to – however, fans are certainly riled up about it and are unlikely to forget it for quite some time.