Kardashian Fans Can't Stop Cringing At Khloé
It doesn't seem to be getting any better for her, either. Her recent social media posts have caused even some devoted fans to get seriously frustrated.
Khloé Kardashian has been in the spotlight for well over twelve years, ever since Keeping Up with the Kardashians premiered on television.
The reality star has lived much of her life in the public eye, and like other members of her family, has experienced many trials and tribulations.
However, Khloé Kardashian has probably undergone the most dramatic shift in public perception out of any member of her family. From being the "most likable" member of the family to possibly the most reviled, Kardashian has certainly gone through a lot.
It doesn't seem to be getting any better for her, either. Her recent social media posts have caused even some devoted fans to get seriously frustrated.
Khloé Kardashian used to be the 'most likable Kardashian'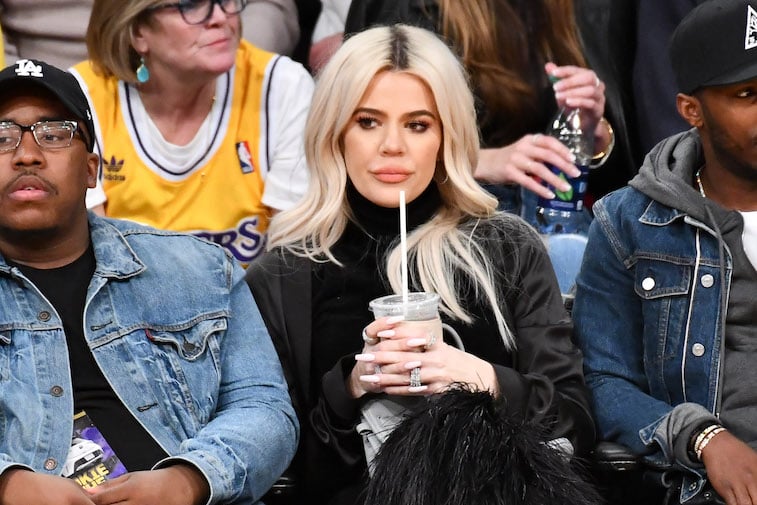 When Keeping Up with the Kardashians first premiered in 2007, Khloé Kardashian seemed to stand out. She was the most raucous and uncensored member of the crew and had no problem looking ridiculous in order to get a laugh.
Many fans gravitated to Kardashian and loved her relationship with her family. As the years went on, and as she experienced a lot of problems in her love life, fans still stuck by her, loving her honest nature and the way she seemed to grant second chances to the men who had wronged her.
When Kardashian's ex-husband, Lamar Odom, suffered an extreme drug overdose and fought for his life in a hospital, she was by his side, offering support and making tough medical decisions on his behalf.
She came across as a woman who sincerely believed in love and who wanted the best for others, even the ones who had treated her unfairly. Still, in recent years, Kardashian has lost a good bit of her likability, and for many fans, she is now one of the more annoying Kardashian family members.
Khloé Kardashian's recent missteps
The public's problems with Khloé Kardashian seemed to start in early 2019, in the aftermath of the infamous Jordyn Woods/Tristan Thompson cheating scandal. Although initially, everyone was on Kardashian's side, as time went on, that definitely shifted.
Kardashian seemed intent on publicly shaming Jordyn Woods and placing all the blame for the scandal squarely on her, rather than on Thompson, who had cheated on her before.
Many critics have pointed to Kardashian's "pick me" mentality and her general forgiving attitude towards men as the root of her issues with a once-loyal fanbase.
While that could definitely be one factor, in recent months, Kardashian has found a new way to annoy the general public. 
Why are fans over Khloé Kardashian?
In the past few months, Khloé Kardashian has been relentlessly posting inspirational quotes on her Instagram page.
While the quotes do get some traction, the vast majority of people seem to find them incredibly annoying.
Recently, some critics on Reddit discussed her habit of posting the quotes, and one recent quote, in particular, that seemed to be a plea for privacy and for less judgment.
One user in the comments called Kardashian "the cringe queen," while others stated that the nature of Kardashian's job is to be in the spotlight, so it is very hypocritical of her to be seemingly asking for privacy and the freedom to post whatever she wants with no backlash.
A few other posters stated that she shouldn't bite the hand that feeds her and that all of Kardashian's inspirational quotes are "ludicrous."
It certainly seems as though people are not only over the nonstop quotes but Khloé Kardashian in general. If she wants to stay relevant, she might have to start changing up her approach to social media.