Which Kardashian-Jenner Sister Has the Most Music Video Cameos?
Over the years the Kardashian-Jenner sisters have appeared in movies, TV, commercials, and campaign ads. The famous siblings also appeared in plenty of music videos as well. But which one of Kris Jenner's daughters has the most video cameos? Read on to find out.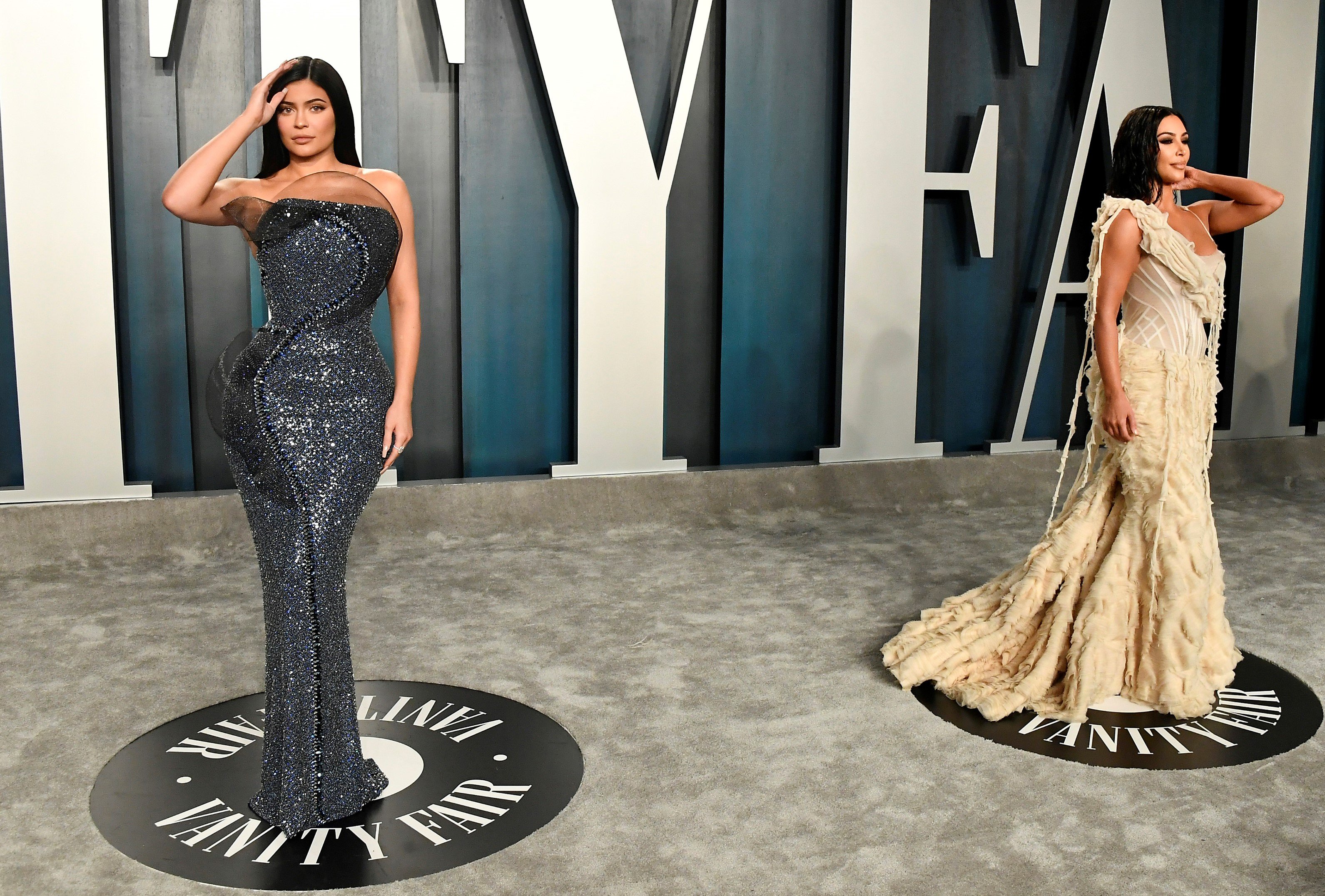 How many music videos has Kendall Jenner appeared in?
Kendall Jenner made her very first music video cameo in the group One Call's "BlackLight." Since then, the model was asked to be in a number of other videos including Black Eyed Peas' "Where Is The Love," Fergie's "Enchanté (Carine)," Tyler the Creator's "I Think," as well as Justine Skye's "I'm Yours" and PartyNextDoor's "Recognize" with Kylie.
Another video Kendall had a part in was Lil Dicky's "Freaky Friday." In the video, which has the same title as the Lindsay Lohan movie, the artist swaps bodies with Chris Brown before swapping with Kendall.
How many music videos has Kim Kardashian West appeared in?
The first time Kardashian West was in a music video was back in 1994. "When I was 14, I was in a Tupac video," Kim told her friend Jonathan Cheban on his FoodGod: OMFG podcast. "So first of all, we lied and said we were like 18 probably. I definitely looked 18."
After finding fame via Keeping Up With the Kardashians, the KKW Beauty mogul was tapped to be in the 2007 music video for the song "Thnks fr th Mmrs" by Fall Out Boy. She was also featured in Dimitri Vegas & Like Mike vs. Paris Hilton's "Best Friend's Ass," and Fergie's "M.I.L.F. $."
But those aren't the only videos she was in. Before marrying rapper Kanye West, the Skims founder appeared in his "Bound 2" video. The video, which featured the reality star topless on a motorcycle, launched tons of memes and a memorable Seth Rogen-James Franco parody. After tying the knot, Kardashian West made cameos in "Wolves" and "Closed on Sunday." The pair's marriage may not have lasted but we'll always have those videos.
How many music videos has Kylie Jenner appeared in?
The youngest of the Kar-Jenner siblings can also be seen in several music videos. Kylie has appeared in videos with Cardi B. and Megan Thee Stallion as well as with her ex Tyga and Stormi's father, Travis Scott. But has she made more music video cameos than her big sisters?
The answer is yes. To date Kylie has appeared in "WAP" with Cardi B and Megan Thee Stallion, "Stimulated" and "Dope'd Up" by Tyga, "Stop Trying to Be God" by Scott, "Find That Girl" by Boy Band Project, "Stuck With U" by Ariana Grande and Justin Bieber, "Recognize" and "Come and See Me" by PartyNextDoor, West's "Wolves," Smith's "Blue Ocean," and Skye's "I'm Yours."
That brings Kylie's music video cameos total to 11 compared to Kendall and Kardashian West's seven each.