Kardashians Show Malika Haqq's Son Love During Coronavirus Crisis
Malika Haqq made headlines when she had her first son, Ace Flores, with rapper O.T. Genasis. Haqq is known to Keeping Up with the Kardshians fans thanks to her friendship with Khloé Kardashian, who was thrilled by the news of Ace's birth. Many fans anticipated the Kardashians meeting Ace. Sadly, this hasn't happened yet.
A source close to Haqq says the Kardashians haven't seen Ace thanks to coronavirus (COVID-19) concerns. However, the Kardashian family has made it clear they care about Ace. Even during these trying times, the Kardashians found a way to indulge the newborn baby.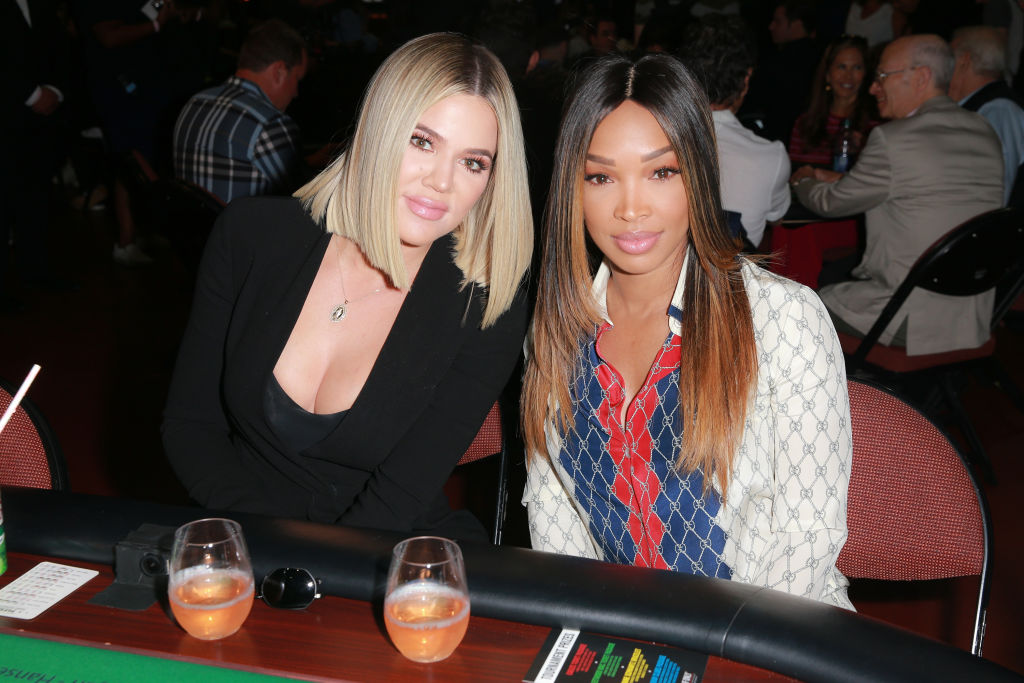 The Kardashians stay away from Ace Flores
Khloé is apparently very concerned about the coronavirus. She posted a message about it on Instagram: "God please protect my family, friends and humanity. Make us invisible to the virus or whoever contains it, help those who are sick and take care of the most unprotected."
E! News reports a source close to Haqq says she hasn't seen any of the Kardashians lately thanks to coronavirus pandemic. This lack of a support system is not what Haqq expected. The source added "But staying home with a newborn is what she planned on doing anyways. Everyone is hanging out in separate houses but they have been staying in touch with FaceTime and talking on the phone."
Ace's apparent isolation seems like a good decision. The world has good reason to be concerned with children catching the coronavirus. The New York Times reports Dr. Cynthia R. Ambler, M.D. said "It appears that children and young adults are an important vector for coronavirus, because they may be infectious even if they don't have symptoms." As such, children can inadvertently pass the virus to anyone around them.
What life is like for Malika Haqq right now
People reports a source close to Haqq said the Kardashians have sent her son gifts. The source did not specify what the gifts were. Perhaps that information will be divulged in an upcoming episode of Keeping up with the Kardashians. It would be interesting to see the Kardashians meet Ace for the first time on an episode of their show.
What is Haqq doing at this time? The source says she's been hanging around with her family and enjoying her time at home. It's probably a good idea for a new mother to take things slow. It looks like Haqq is doing what many people are doing during the coronavirus scare. Apparently, celebrities aren't so different from the rest of us after all!
For now, baby Ace will stay away from the Kardashians. The Kardashians keeping their distance is a responsible move on their part. Hopefully, they'll get to see him on Keeping Up with the Kardashians somewhere down the line.
Also see: Why Khloé Kardashian Served Cereal at Malika Haqq's Baby Shower