Karen Gillan Opens Up about How Nebula Will 'Rebuild Her Life' in 'Guardians of the Galaxy Vol. 3'
Nebula has come a long way in the MCU. Now Karen Gillan has teased how her character will evolve in 'Guardians of the Galaxy Vol. 3.'
With as grand in scale as Avengers: Endgame is, it's difficult to stand out. Yet, Karen Gillan managed to do just that. As Earth's Mightiest Heroes attempt to undo Thanos' (Josh Brolin) plan, Gillan's Nebula ascends from her father's lackey in Guardians of the Galaxy to a full-blown Avenger. Now Gillan teases what might be next for Nebula.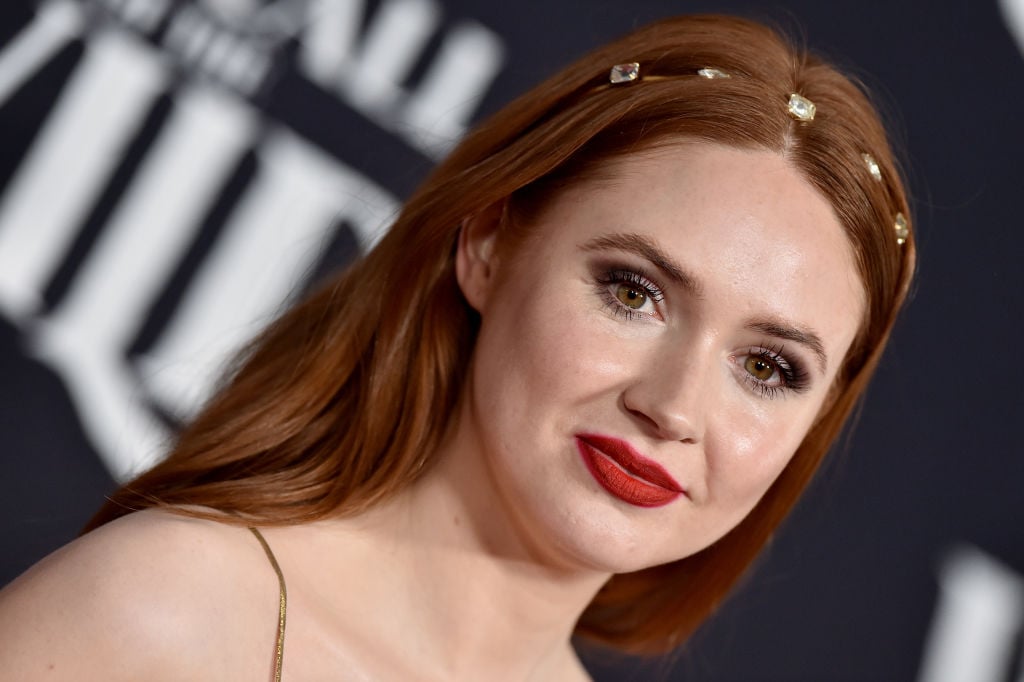 Nebula was one of the best characters in 'Avengers: Endgame'
The Marvel Cinematic Universe has plenty of heroes and villains who switch sides. But what makes Nebula unique is how natural the progression has been. Guardians of the Galaxy painted her as a strict villain, after all. And Avengers: Endgame has great fun pitting the evil Nebula of 2014 with fans' more righteous one.
In fact, Gillan impressed fans so much that some even declare her performance among the best in the film. While superhero epics aren't often awards contenders, some believe Gillan's work as Nebula was worthy. Few characters were as closely tied to Thanos as Nebula. And it's exactly the fallout of that relationship Gillan said fans will discover next.
Karen Gillan just teased the 'odd feeling' behind her next appearance
With Thanos out of the picture, a universe of possibilities awaits Nebula in Guardians of the Galaxy Vol. 3. The character has been so far defined by the trauma she endured at her father's hands. So, during a recent virtual panel at GalaxyCon Live (via The Illuminerdi), Gillan discussed what Nebula's story will be going forward.
I'm sort of thinking about future Nebula in the sense like, "What is she going to be like now that that person's abuse has gone out of her life? How is she going to build herself back up again?" Because it's an odd feeling, I think, for someone who's been abused by a parent, because they still love them and they're sad that they're gone, but also they hate them and they're glad that they're gone … I'm interested to maybe try and take her to a place now where she's starting to rebuild her life.
Truly, the physical and emotional abuse Nebula suffered has informed pretty much everything about the character. With her next appearance, fans might finally see what she's like without such hatred fueling her. Gillan has previously said she'd love to participate in an all-female A-Force movie, for instance. And fans seem excited to see what the future holds for Nebula.
When will 'Guardians of the Galaxy Vol. 3' be released?
But first things first. Gillan will return in writer/director James Gunn's Guardians of the Galaxy Vol. 3. For a long while, the fate of that movie — and particularly Gunn's involvement — was up in the air. But once he completes work on DC's The Suicide Squad, Gunn will reunite with his Guardians for the third and final installment of their movie trilogy.
The Phase 4 schedule was already crowded. But the coronavirus pandemic has caused further delay. So the MCU might not have room for more Guardians until perhaps 2023. But Gunn has his script ready to go, and his cast is game to finally slip back into their fan-favorite ensemble. Still, Guardians of the Galaxy Vol. 3 is definitely coming at some point. Hold tight.