Karen Gillan Wants to Keep Playing Nebula – and MCU Fans Need It to Happen
Guardians of the Galaxy was considered a risk for Marvel as it dived into a much different side of the superhero world, the cosmic side. However with great casting and falling under James Gunn's direction, it became a hit and one of Marvel Cinematic Universe's strongest entries. The Guardians of the Galaxy franchise introduced fans to pivotal characters like Star-Lord, Gamora, and Nebula, Gamora's adopted sister. Throughout the years, fans have witnessed actor Karen Gillan give her all when playing Nebula and even nominated her for an award once.
The star recently expressed interest in exploring her character, and fans want it to happen.
Nebula had a heartbreaking background
When Thanos invaded Nebula's planet, he murdered her family and took her in to train her as a killing machine devoted to his service. Nebula hated her other siblings but had a special bond with Gamora, and they both began considering one another as sisters. The sisters would train throughout their childhood under Ronan the Accuser's tutelage.
Thanos would regularly pit Gamora and Nebula against one another to test their strengths, with the former proving superior. Unfortunately, every time Gamora won, Thanos would replace Nebula with cybernetics to try and make her Gamora's equal. In turn, Nebula began resenting Gamora for consistently winning, allowing Thanos to continue torturing her.
In Guardians of the Galaxy, the sisters are given to Ronan to retrieve an Orb that contains the Power Stone. Nebula's hatred for her father at this point is overwhelming, and when Ronan decides to keep the Orb, she sides with him if he agrees to kill the Mad Titan.
In the second installment of the franchise, Nebula is captured by the Guardians, and the hatred between her and Gamora runs high, and she eventually tries to kill Gamora. They brawl and settle into an emotional conversation about Nebula's feelings of betrayal. She later helps the Guardians and reconciles with her sister before setting off to find and kill Thanos.
Karen Gillan went to great lengths to portray Nebula
Gillan had an impressive career before her MCU debut in Guardians of the Galaxy. Her most famous role was in the long-running television series Doctor Who, where she played Amy Pond. Gillan played the Doctor's human companion in the show's eleventh season. Her portrayal of Pond was so phenomenal that she landed a lead role on a Doctor Who miniseries called Pond Life.
Pond Life centers on Gillan's character and Arthur Darville's Rory Williams. She, however, burst into the scene with her 2014 appearance on Guardians of the Galaxy in 2014. Gillan had to shave her long red hair to play the bald human-cyborg effectively.
Although some actors consider shaving extreme, Gillan enjoyed chopping off her locks, claiming that the act of going bald gave her an identity change and liberated her. For the Guardians of the Galaxy sequel, however, Gillan didn't have to shave her head entirely but had an issue with the prosthetics accompanying her costume.
She said, "the prosthetics are tough…the worst part is that your sweat has nowhere to go under all that make-up and the costume, so sometimes when they take it off, the sweat literally squirts out on people."
Karen Gillan wants to keep playing Nebula, and fans agree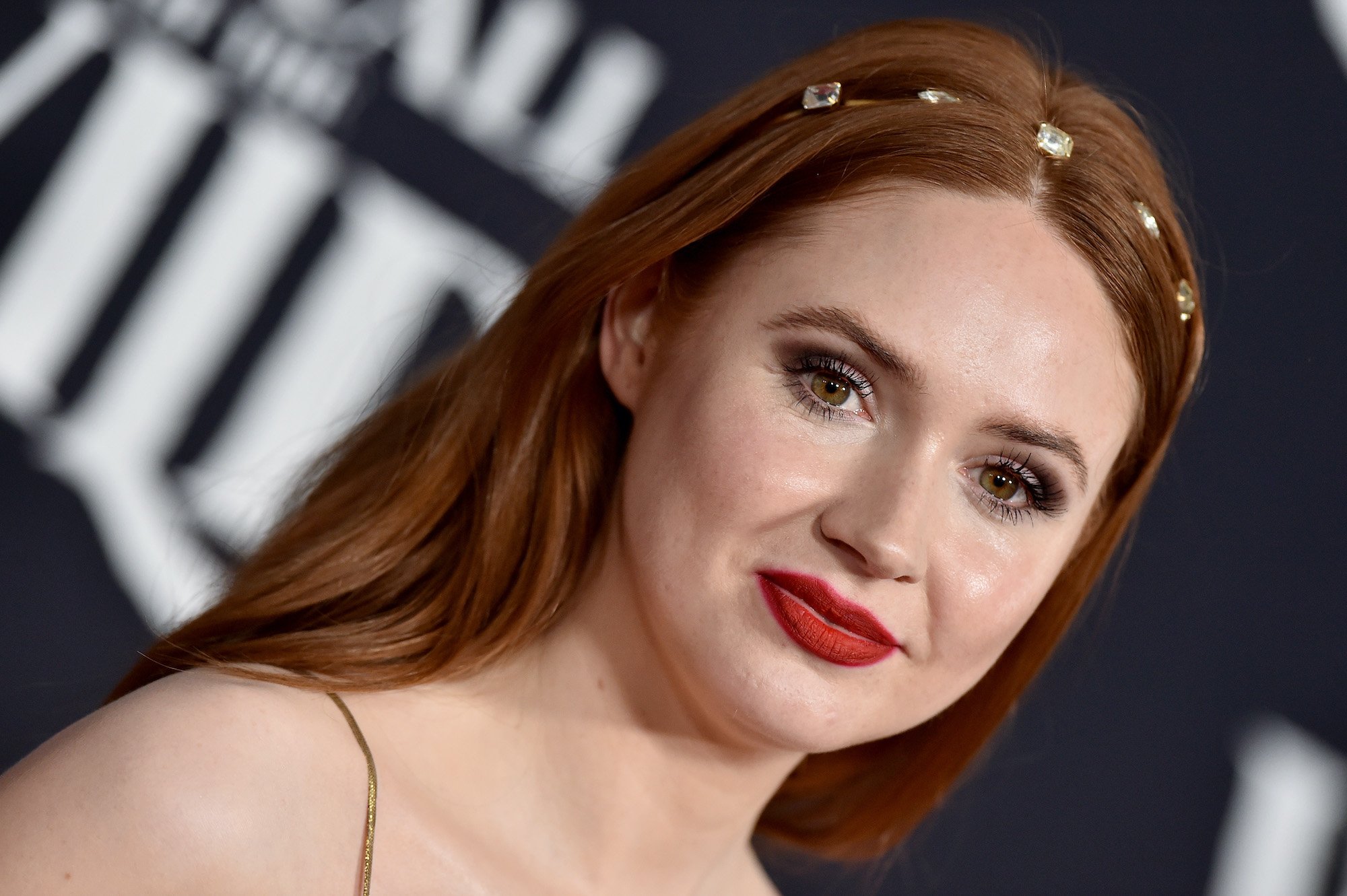 Gillan's portrayal of the troubled Nebula has been nothing but phenomenal, and fans couldn't agree more. One Reddit user posted an article that mentioned that the actor wanted to stay in the MCU, and immediately fans posted positive responses.
One fan quipped, "Please, yes. Nebula has had one of the better ongoing arcs in the series." One fan even reasoned that the MCU should give her character a miniseries, while another said, "she's genuinely one of my favorite characters."