Karma? How Ian Terry Came Into Play With Nicole Franzel's 'Big Brother 22' Downfall
The final three of Big Brother 22 came down to Nicole Franzel, Cody Calafiore, and Enzo Palumbo. This was after Nicole played a sneaky game, which included cutting her ally Ian Terry. Some people felt like the last competition was karma and this is the reason why. [Warning spoilers for the Oct. 29 episode!]
Nicole Franzel had an alliance with Ian Terry on 'Big Brother 22'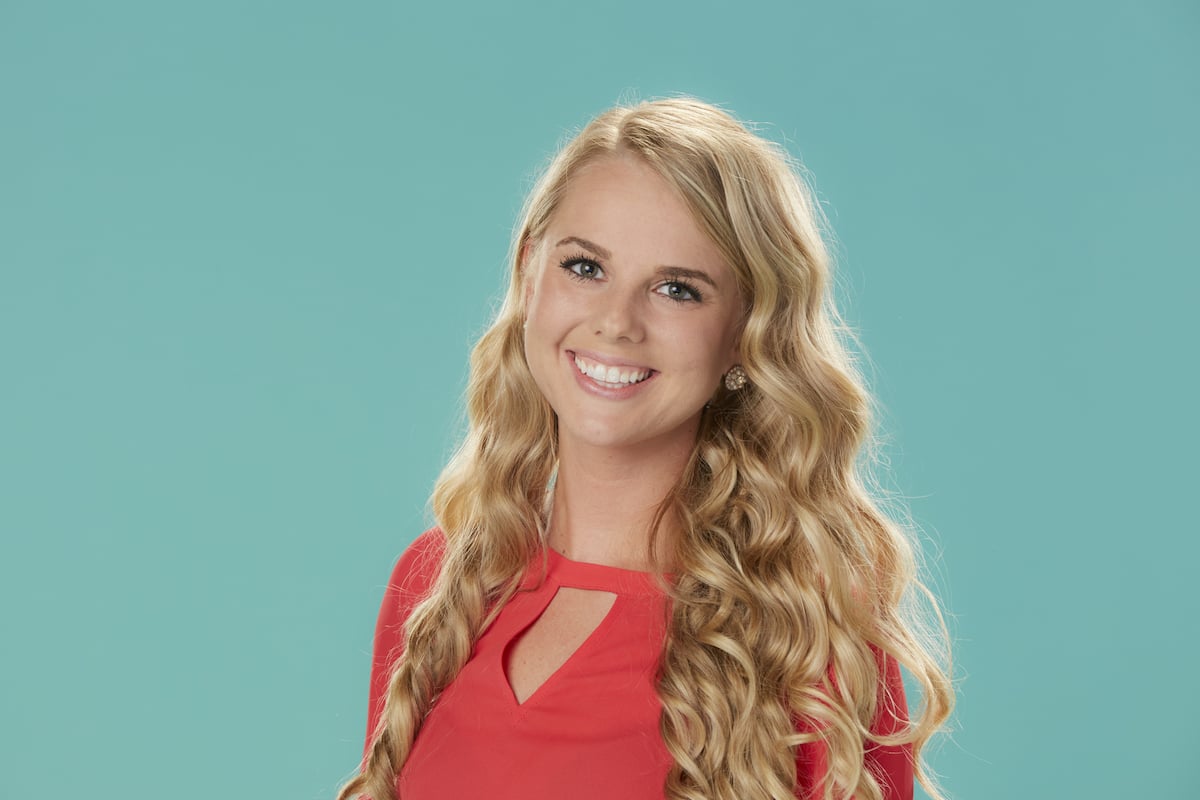 There were only two winners in the Big Brother 22 cast and that was Nicole and Ian. They made a secret alliance called the "Million Club." But it was hardly Nicole's most important alliance.
She was in the dominating alliance called The Committee. That included Christmas Abbott, Dani Briones, Memphis Garrett, and Tyler Crispen. She also had a final two deal with Cody, who she previously played with on Big Brother 16.
Eventually, Ian became a target of The Committee. Nicole claimed she tried hard to keep him in the house.
She blindsided Ian
Dani was Head of Household (HOH) in week six. She initially put David Alexander and Kevin Campbell on the block. But David had a power to take himself off so she replaced him with Tyler. Da'Vonne Rogers also won Power of Veto and used it on Kevin so Dani put Ian on the block as a replacement nominee.
The Committee wanted to keep Tyler over Ian. Nicole told Ian she was trying hard to keep him. But in the end she was powerless and voted him out. This also went against her plan with Da'Vonne to backdoor Tyler so when the votes didn't flip, Nicole blamed it on David.
This led to a fight between David and Da'Vonne. Ian found out that he was the main target through other houseguests. This didn't make Nicole look good in his eyes.
The one question she lost was about Ian
The last HOH competition was played between Cody and Nicole. They were given three statements about different houseguests, and had to pick the one false statement in BB Records.
The first round was about Ian. The three statements were he was "A. voted out a week after a [sic] unanimous eviction," "B. nominated before Memphis won his second HOH," and "C. advanced to the final round of 'Carnival Quickshot.'"
Cody correctly choose "c" but Nicole chose "b." Both of them got all of the following questions correct so Cody won the game with the score of 8-7.
That meant Cody was HOH and could decide who he would like to evict. He had a final two deal with both Nicole and Cody so it was a hard decision.
"It's so hard," Cody said when he announced his decision. "I mean I feel like I played this game from the second I walked in here with the both of you. I had that same thing with [Enzo.] And so although it was such a blessing to have the both of you in this final two it almost–this is horrible like to do this to one of you guys. But Nicole I'm so sorry."
Nicole was evicted and the final houseguest to go to jury. Cody ended up winning every vote over Enzo. It is interesting that Nicole lost because of a question focused on Ian after everything they've been through.