Karrueche Tran and Chris Brown Spotted Leaving the Same Event
It's been years since Karrueche Tran called it quits with Chris Brown. The two had a four-year on-again-off-again relationship amid a love triangle with Rihanna. Though battling with another woman for Brown's love wasn't enough for her to walk away, Brown having a baby during their time together was.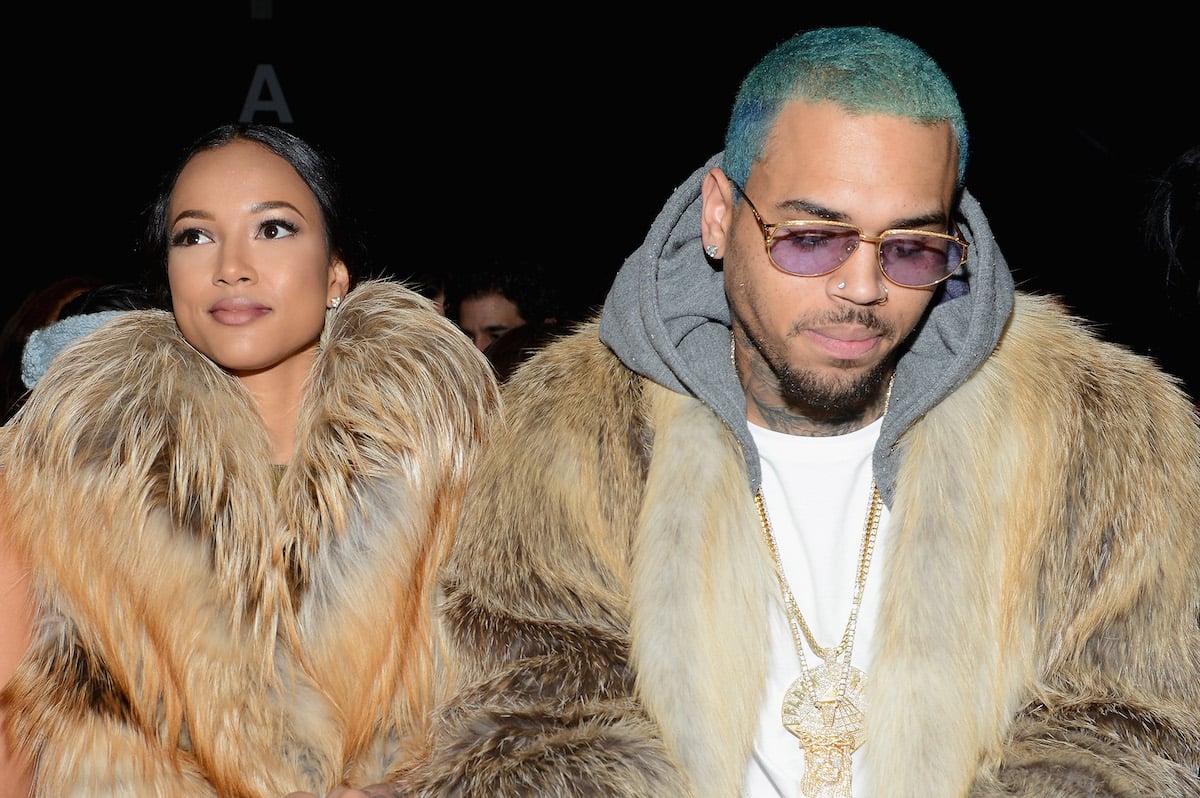 Tran later began thriving in the acting world, even winning Daytime Emmy. She even found love again with NFL star Victor Cruz for several years. But the mention of Brown was never too far away. Despite receiving a restraining order against Brown, some onlookers want a reunion.
Tran has been adamant that she's moved on and recently shot down reconciliation rumors once again after she and Brown were spotted leaving the same venue just moments apart.
Karrueche Tran shoots down rumors she is back with Chris Brown
The Shade Room posted video footage of the former love birds leaving a theme park within minutes of one another. Other celebrities were also spotted at the event, including Don Cheadle, Chloe Bailey, Diplo, Zedd, and Tiffany Haddish.
The comment section under the video footage lit up with followers speculating on whether or not they were an item again, with the majority of commenters hoping they were not. Tran quickly hopped on to clear things up.
RELATED: How Karrueche Tran Moved On From Relationship With Chris Brown
"There was an event at Six Flags for Space Jam," she wrote in a comment on The Shade Room's Instagram page. "There were a ton of other people there. Next."
Tran was right. All who attended were celebrating the upcoming release of the LeBron James-starring Space Jam: A New Legacy.
Though the two broke up for good in 2015, Chris Brown has maintained some level of love for Karrueche Tran
After their split, Brown still held out hope for a reconciliation. He told Ryan Seacrest during a 2015 interview, "You got to take it one day at a time," he said, per Billboard. He continued noting he accepts responsibility for the hurt he's caused Tran.
"I'mma be honest and be a man about it…Just take it one day at a time," he told Seacrest. "I can't promise anything, or jump over the moon. But I think it takes time for all wounds…I take full responsibility for my actions and things that I've done in the past. I think it's just a time thing…I'm not a hateful person. Of course, I still love her."
He even gave Tran a shoutout in a 2016 song titled "Back To Sleep." In the song, Brown sings, "And I know we don't speak no more / But I just wanna tell you I'm sorry/ For f——'round with Keisha and MaKayla/ For all the Georgia peaches in Decatur/ For all these bitches in the elevator/ I just want you to love me/ Yeah baby don't test me/ You know I'll do it / You want me to say your name girl?/ Okay, Karrueche!"
Karrueche Tran says she refused to be known only as Chris Brown's ex-girlfriend
Tran knew that separating herself from her relationship with Brown would be no easy feat, but she was up for the challenge. The former Nordstrom stylist says she didn't want to go back to working in retail after their split so dived headfirst into pursuing a career in acting.
She began working with an acting coach and before she knew it, she was on primetime television, starring in the TNT drama Claws for four seasons alongside Niecy Nash.
Tran is also an influencer and has multiple businesses, including cosmetics partnerships and jewelry lines.