Karrueche Tran May Be Dating a Migos Rapper
Karrueche Tran may have a new man. The Claws star was recently spotted on a tropical island with Migos rapper Quavo. The two were rumored to be together years ago after being seen together in clubs and restaurants. But Tran eventually entered into a relationship with Victor Cruz. After publicly declaring she was swearing off men in the new year, it looks like Quavo may be the exception.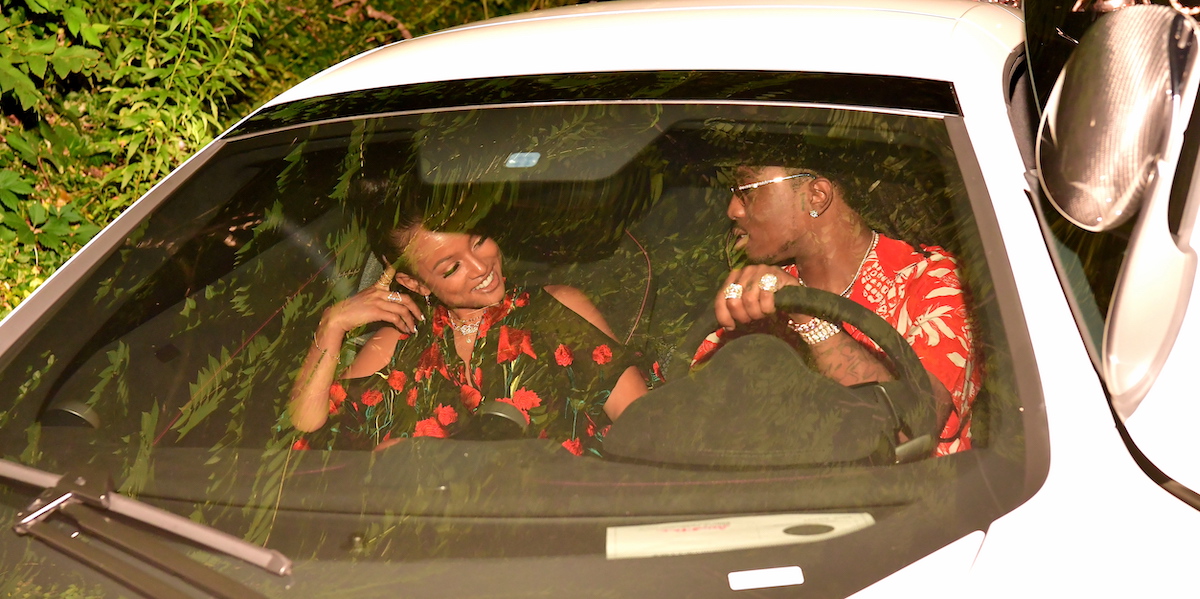 Karrueche Tran and Quavo have been spotted hanging out
Tran and Quavo were recently spotted together vacationing in St Martin. Rumors are swirling on social media that they are dating. They have a history together. In 2017, Tran and Quavo were rumored to have been dating following Tran's split from Chris Brown.
Neither have spoken about their alleged romance. It appears they were on a group trip, potentially with friends or other couples. But if they are dating, fans are happy about it. 
"It's cute that Quavo & Karrueche linking together." Others say Tran's ex, who has tried to get back with her several times, may be upset over her hanging out with Brown. "Breezy somewhere doing backflips, krumpin' in pain in the rain!"
Brown and Tran had a four-year on-again-off-again relationship. The "Loyal" singer left her for Rihanna on one occasion before getting back together. They split for good when Tran discovered Brown fathered a child during their relationship. She later said that she didn't love herself and put herself first while dating Brown. 
The Emmy-winning actor recently said she's enjoying being single
Tran recently spoke about enjoying the single life after being in back to back relationships. "I'm a relationship girl so it's hard to keep it private," she told Tamron Hall. "I feel like with social media, it's always about gossip and drama and who you're dating and who you're with and I just wanted to really focus on my career and myself."
Now being single has allowed Tran to rediscover herself unlike ever before. Through therapy, she's learned she's in a "glow up phase," which means putting herself first.
"I've been talking to my therapist like, 'What is going on with me? I want to be single and I want to focus on me. I'm having these thoughts and these feelings.' And she's like, 'You're stepping into your power.' I love that!" Tran said.
Karruche Tran was in a longtime relationship with Victor Cruz
Tran and Cruz split after three years of dating. A source told E! News that the split due to distance.
"Right now, they are focused on continuing to grow their successful careers," the source said. "There are no hard feelings. This is just a case of two people moving forward in life separately."
Cruz and Tran lived on separate coasts. Tran lives in California and Cruz stays primarily in New Jersey to be close to his daughter from a previous relationship. The former couple admitted that the pandemic made it difficult to see each other but they stayed connected via FaceTime. Ultimately, it wasn't enough to keep them together but they remain friends.