Karrueche Tran Reflects on Rollercoaster Relationship With Chris Brown: 'I Wasn't Putting Myself First'
Karrueche Tran has come a long way since ending her relationship with Chris Brown. Tran says the relationship taught her to love herself first.
Since splitting with former football star Victor Cruz after a 3-year romance, Karrueche Tran is basking in the single life. The Games People Play star says it's the first time in her adult life that she's taking time out for herself. While she remains friendly with Cruz and cites that as her most healthy relationship, her rollercoaster romance with Chris Brown was the opposite.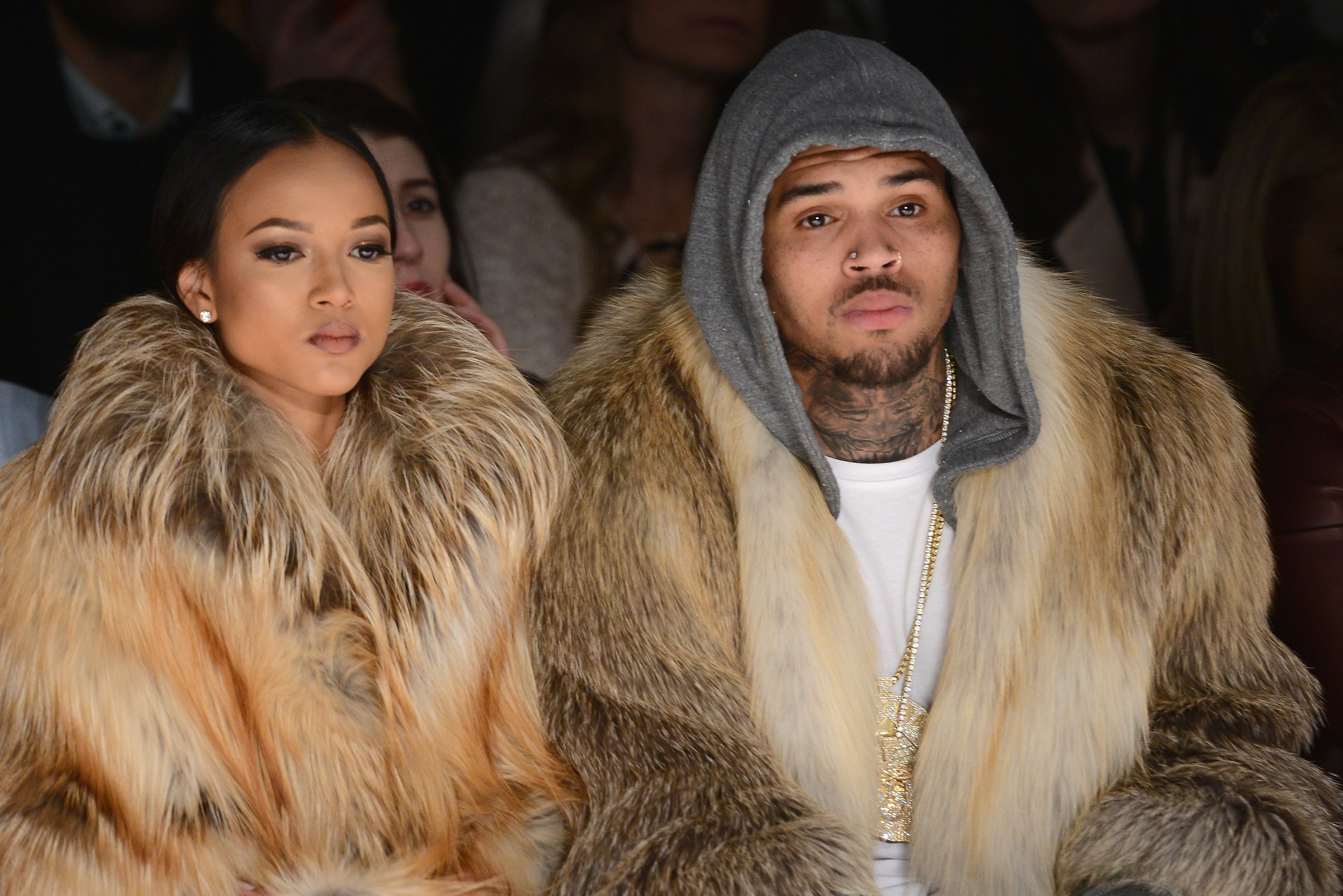 Tran and Brown's relationship was riddled with cheating, public embarrassment, and allegations of physical abuse. In hindsight, Tran says she didn't possess much self-love while dating Brown.
Karrueche Tran says she didn't put herself first in her relationship with Chris Brown
Tran dated Brown for four years. Their final split came when she discovered he fathered a child by another woman. During a recent appearance on The Angie Martinez Show to talk about her rise to fame, the radio host reflected on first being introduced to Tran via her on-and-off-again relationship with Brown. 
Though Martinez didn't personally know Tran at the time, she admits to feeling bad for her due to the public humiliation she endured in the relationship. Martinez often found herself saying, "Poor baby – I hope she's OK" in regards to Tran.
Looking back, Tran says she was not in a good space during that period of her life. "I was trying to find my way and trying to make it through somehow, one day at a time," she said. "And now looking back I'm like, 'Girl, you were going through it.' Even I can just tell from the way I looked and just everything, I was a different girl."
Tran says she spent too much time pouring into her relationship and not enough time on developing herself. "I think what it was is that I wasn't putting myself first," she said. "Now I know how to love myself and do for me…I wasn't working out, not eating good, not drinking water, smoking too much weed."
Overall, she's grateful for the pain as she says it made her stronger. She told Martinez: "That's a part of growth and your journey and your story. You hit those rock bottom moments to bring you up. So now I look back and go, 'I'm never going to be that girl again.'"
She dated Victor Cruz and there were talks of marriage
Cruz and Tran met through a mutual friend. He told Wendy Williams in a 2020 interview "I would see her around and we would have conversations, but as I got reintroduced to her through a mutual friend, I was like, 'I gotta take a shot at this if I want her to be my girl and I want to take her seriously, I gotta take a shot,'" he explained.
They two were inseparable from almost the beginning. Both doted on one another publicly via the press and on their respective social media accounts. Cruz even wanted to walk down the aisle with Tran and start a family. 
"I want my little boy. I want my little football player," he told Williams. Williams questioned if Cruz foresees a wedding with Tran, with Cruz confirming he could envision Tran as his wife.
Tran doted on Cruz just as much. She often spoke of how nice and kind he was, noting that she'd never dated a "good guy" prior to Cruz. Tran also loved how supportive Cruz was of her career.
The 'Claws' star is now happily single
Tran and Cruz split around February 2021. Though the relationship was a long one, Tran says it ended amicably, telling Martinez they are still in communication. She doesn't rule out a reconciliation but says the future is unknown. In the meantime, Tran is happy the two are able to remain friends.
Now, she's taking this time out to enjoy the single life and not jump into another relationship. She told Tamron Hall recently that through therapy, she's learning the power of rediscovering herself and owning her independence. 
Tran continues her work as an actress. She's a four-time Emmy-award winner. Tran is also a major staple in the fashion and beauty industry. She has several makeup and clothing collaborations, and now has a jewlery line.