Kat Dennings Once Changed Her Name Because She Thought Her Real Name Was 'Hideous'
Many actors have changed their names when getting into the entertainment industry. Thor star Kat Dennings is one of those celebrities who didn't always go by her more well-known moniker. But Dennings revealed the reason she changed her real name was that she found the name she was born with to be "hideous."
How Kat Dennings got into acting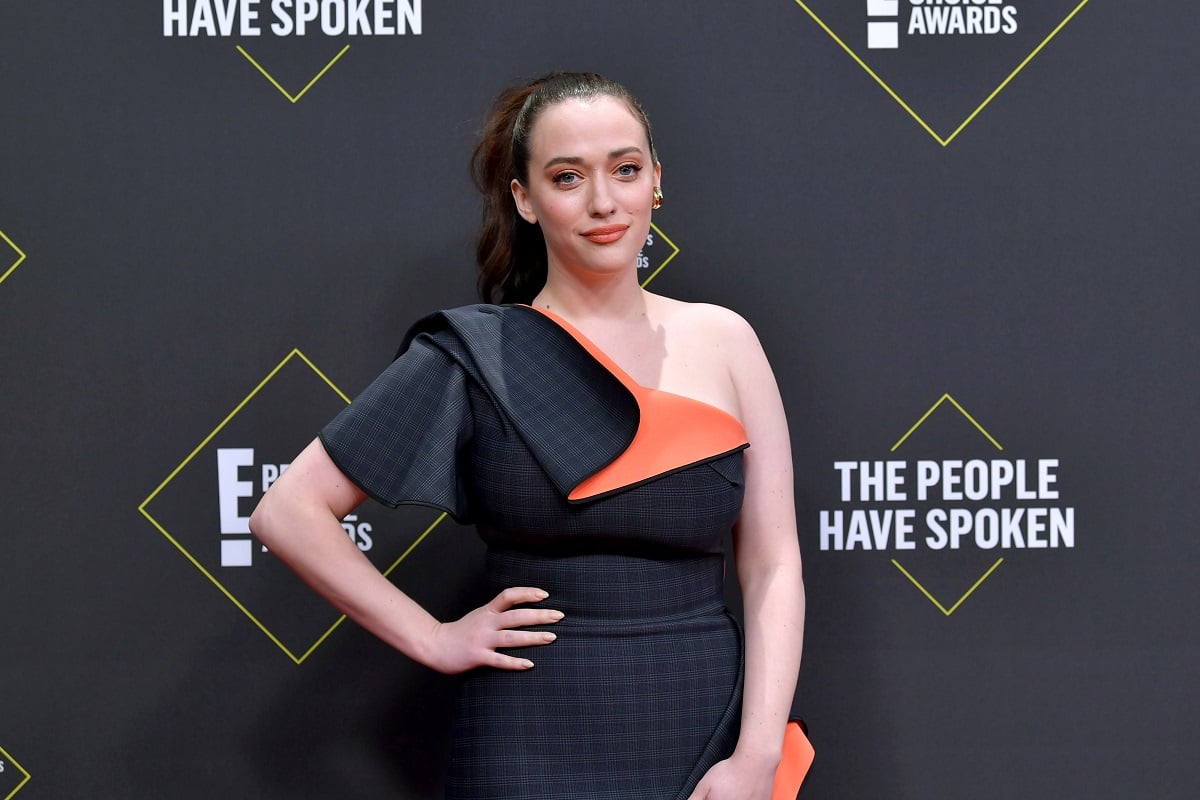 Kat Dennings admitted she didn't have much exposure to entertainment growing up. The actor had shared to Channel 4 that she grew up in Bryn Mawr, Pennsylvania, which she described as the woods.
Without much money growing up, Dennings' mom would shape her love for entertainment by getting her classic movies from the library. But in terms of watching television, her parents were strict.
"And I actually wasn't allowed to watch TV as a kid except for, like, PBS, Sesame Street," Dennings said.
It was watching those films that would later inspire her to do movies.
"I would watch these films and I just took that 'little kid wanting to be a movie star' thing way too far," she confided.
An acquaintance would later put Dennings on the path to movie stardom.
"My brother's friend, from karate was on Pete & Pete sometimes. And I met his manager, she sent me to auditions in Philadelphia and then in New York," Dennings continued. "From there I started getting commercials, and then when I got Sex and the City, it just changed the things I was able to secure. And then I eventually moved out here and somehow wound up on 2 Broke Girls."
Why Kat Dennings changed her name
In an interview with Philadelphia, the 40-Year-Old Virgin actor revealed that her name change simply came down to preference.
"I didn't want to use my family name because I thought, A, it was a little hideous, and B, I wanted to know when someone really knew me or they didn't. I was a precocious youngster," Dennings said.
When Dennings was told that her real name, Kat Litwack, had a nice ring to it, the young actor pushed back.
"No. No, it doesn't," she quipped. "It's a sturdy Polish-Jewish name. I used to be really touchy about it, but I couldn't care less now. And Katherine has Katie, Kat, and if you want to die, Kathy, but no one can go there – no one."
Catherine Keener was thrown by Kat Dennings' performance in '40 Year Old Virgin
Jud Apatow's 40-Year-Old Virgin was one of Dennings' breakout roles. But she not only gained attention from audiences with her performance but from co-workers as well.
Catherine Keener, who played love interest Trish in the film, explained how she was taken back by Dennings. So much so she once wrote a piece in the New York Times recalling her introduction to the young actor. Keener remembered seeing the actor while doing a reading with her castmates for Apatow's raunchy comedy.
"I thought, 'Who is this girl?' She was kind of lit up from within. When someone is that beautiful, it's great when they're funny too, and from the beginning, Kat had her own rhythm: a way of being funny and emotional at the same time," Keener wrote.
She recognized Dennings' talent during a pivotal scene where she's acting alongside the Dollhouse star. But Keener admitted to being a bit surprised with Dennings' performance at first. This was because Dennings wasn't following the script.
"Kat was just screaming at me — cursing and yelling and calling me all kinds of names that were not in the script. I was thrown and I turned to Steve and I said, 'I don't know what she's talking about,'" Keener wrote. "Even though it was improvised, Judd kept that line in the movie — I clearly sounded like a frustrated mom and it was all due to Kat's rant."