What Is Kate Bush Doing Now? Facts About the 'Stranger Things' Season 4 Singer
The first volume of Stranger Things Season 4 recently debuted. Like previous seasons, it delivers delightful surprises, including many blasts from the '80s. Among them is the haunting 1985 song "Running Up That Hill," which has seen a resurgence thanks to its appearance in the series. So, what is English singer-songwriter Kate Bush doing now? Here are some facts about the artist.
[Warning: This post contains spoilers from Stranger Things Season 4, Volume 1.] 
Kate Bush made her way into the hit Netflix series 'Stranger Things'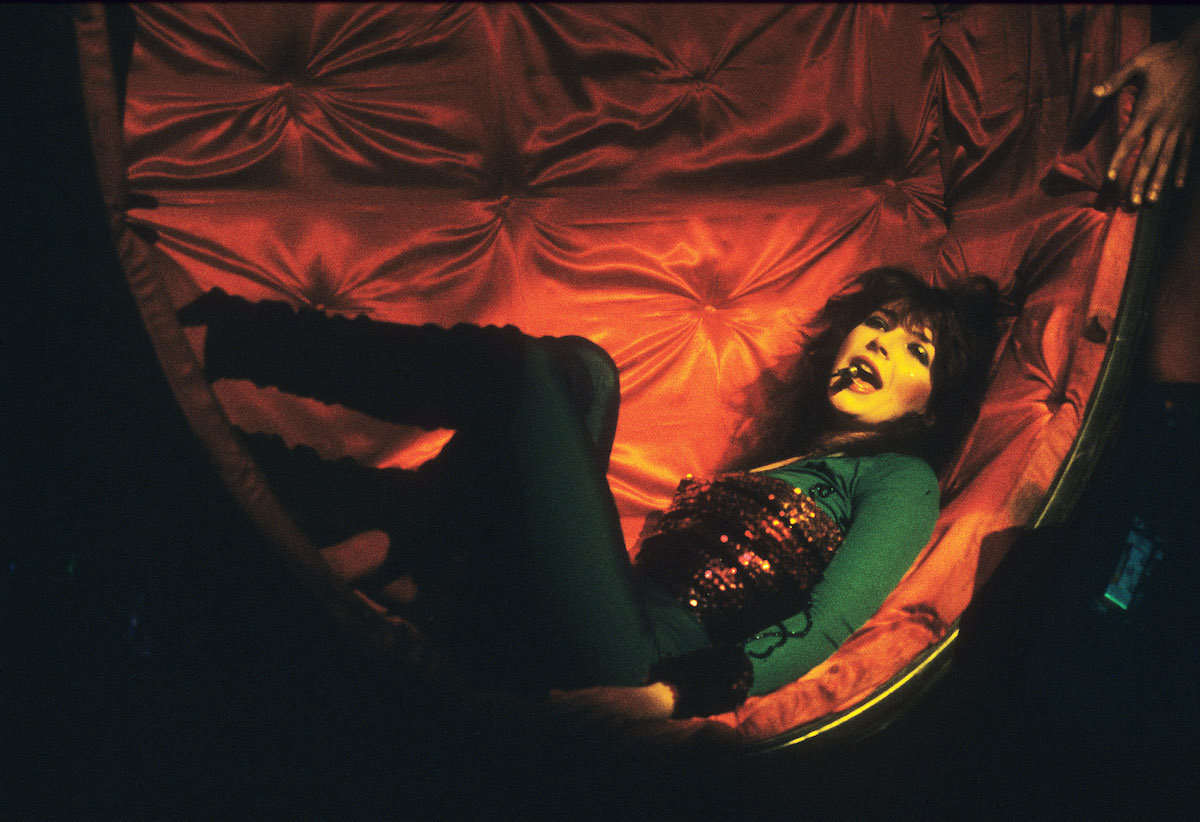 Singer Kate Bush's song "Running Up That Hill (A Deal With God)" features heavily in Stranger Things Season 4 as Max's favorite song. In Episode 4, the song helps Max, played by actor Sadie Sink, escape the Upside Down and Vecna, an evil entity.
Vecna is a disfigured dream demon whose modus operandi is preying on teenagers' shame and guilt. He puts them in a trance and uses their insecurities and fears to destroy them. Max listens to her favorite song on repeat to help her keep herself from falling into Vecna's clutches.
Netflix's featuring the song in Stranger Things aligns well with the series' timeline. Bush released "Running Up That Hill" in 1985, and the fourth season of Stranger Things happens in 1986. That means the song was at its peak at the time.
"Running Up That Hill" is the first single of the English singer's fifth studio album, Hounds of Love. It's also one of her most popular songs, with a number-three ranking on the New Musical Express "Tracks of The Year" list for 1985. The song also includes instrumentals by guitarist Alan Murphy, bass guitarist Del Palmer, drummer Stuart Elliott, and balalaika player Paddy Bush.
Stranger Things didn't have to jump through hoops to obtain rights for the song because Bush is a huge fan of the Netflix horror/fantasy series. However, the deal took a while to secure because the show uses the piece many times throughout the season, Variety reports.
What is 'Running Up That Hill' singer Kate Bush doing now?
When Kate Bush landed her first music deal in her teenage years, she spent the money learning interpretive dances and mime training. She also studied karate and earned a funny nickname, "Ee-ee," thanks to the sounds she made while training, Elle reports.
Bush was the first woman in the United Kingdom with a number-one self-written song at 19. The singer has released ten studio albums that have reached the UK Top 10 and 25 songs on the UK Top 40 chart.
Since her seventh studio album came out, Bush hasn't had significant involvement in the public eye. She welcomed her son in 1998 and returned to music in 2005 with the release of Aerial, her eighth studio album. She came out of retirement in 2014 to go on a residency tour, marking the first time since 1979 she had toured.
But now, Stranger Things has catapulted her single to the top of the charts and made the record producer a household name again. Bush recently released a statement on her official website, Fish People:
"You might've heard that the first part of the fantastic, gripping new series of Stranger Things has recently been released on Netflix. It features the song 'Running Up That Hill,' which is being given a whole new lease of life by the young fans who love the show — I love it too! Because of this, 'Running Up That Hill' is charting around the world and has entered the UK chart at No. 8. It's all really exciting! Thanks very much to everyone who has supported the song," she wrote.
"I wait with bated breath for the rest of the series in July. Best Wishes, Kate." 
The song has seen a resurgence thanks to 'Stranger Things'
Although Kate Bush has enjoyed a solid music career, her absence from the entertainment scene has been deafening. However, Stranger Things' decision to use "Running Up That Hill" has introduced the singer and her music to younger generations and put her back on the map with older generations.
According to Screen Rant, 'Running Up That Hill' became the most downloaded song on iTunes days after the episode aired, outperforming hits like Harry Styles' "As It Was' and Lizzo's "About Damn Time." The song also charted at number four on Spotify's Top 200 list.
RELATED: 'Stranger Things': This Taylor Swift Song Would Save Sadie Sink From Vecna's Curse, and It Isn't 'All Too Well'