Kate Chastain Doubles Down on Shady Hannah Berner 'Summer House' Tweet, Says 'Bravo's Chat Room' Co-Hosts Ripped off Jokes
Kate Chastain shared that some of her 'Bravo's Chat Room' co-hosts would use her jokes or witty comments as their own during show re-shoots.
Kate Chastain regrets nothing about the shady tweet she launched when Hannah Berner announced she would not return to Summer House.
Chastain tweeted hours after Berner made her announcement. "Tell me you're fired without telling me you're fired #summerhouse," she wrote, which quickly went viral. She recently said she chose "honesty" when it came to the tweet. Adding, that the Chat Room vibe was so off, filming the 26-minute weekly show took four hours, and some of her co-hosts passed off some of her witticisms as their own.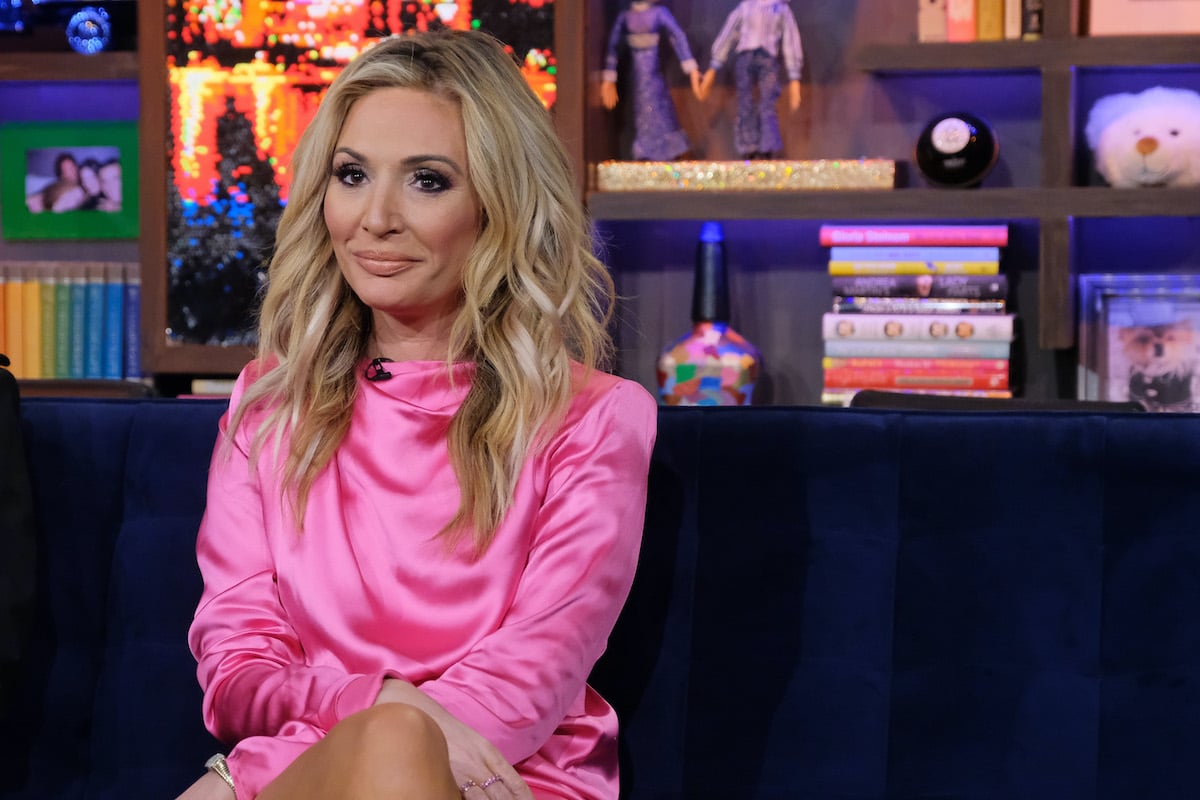 Kate Chastain doesn't regret the Hannah Berner 'fired' tweet because she knows too much
Chastain knew the tweet was spicy but shared why she didn't delete it. "Within like 60 seconds another friend in New York was like 'Honey do you maybe wanna delete that tweet that you just said?'" Chastain recounted on the Everyone is Terrible podcast. "It's funny but maybe it's a little too much."
"And I was like well you can't tweet and delete," Chastain said. "Was it too much? But honestly, I think knowing things I know … I know it's definitely not too much."
Chastain recently shared the moment when she realized something with Berner was off. She received a phone call from Berner only hours after Berner wrapped filming Summer House. Chat Room hadn't started production and Berner wanted to touch base.
"I was a little bit worried when she said, 'Oh my gosh it was such a hard season,'" Chastain recounted on the What Else Is Going On? With Taria S. Faison podcast.
"They all hated me," Chastain recalled Berner telling her about the Summer House season. "I was like, oh why what happened? She said 'Oh it's because they're all just jealous of my success.'"
"And when she said that, I remember what street I was driving on," Chastain said. "I remember the stop sign I stopped at, I remember exactly where I was when she said that. It was like a little red flag. Oh, honey if you are telling yourself that … that's not why they hate you."
Kate Chastain shares why she stopped watching 'Bravo's Chat Room'
Chastain also said on the Everyone is Terrible podcast that she stopped watching Chat Room because it was so unorganized and a mess. "There's so much that we said that by whoever was choosing what they aired, what they were choosing, always a surprise to me," she said.
"So just imagine how many comments and other things other hosts, we all said," she continued. "We'd film on a Thursday and it would air on Sunday night, I know that's a very quick turnaround. But I was consistently surprised by what comments they were choosing from which host." Adding, "It was like a constant disappointment."
"I felt like I didn't stand a chance after a while," she remarked. "If we did a segment about some topic and then the showrunner would be like 'Can we do that whole act again?' We'd be like OK. If I had said something funny or clever about a topic, when we would re-shoot, one of them would jump in with what I had just said, as their own. And that would be the cut that was used."