Kate Chastain From 'Below Deck' Has Special Ties to the Space Shuttle Program
Being from the Space Coast of Florida, Kate Chastain from Below Deck is a big fan of NASA's Space Shuttle program.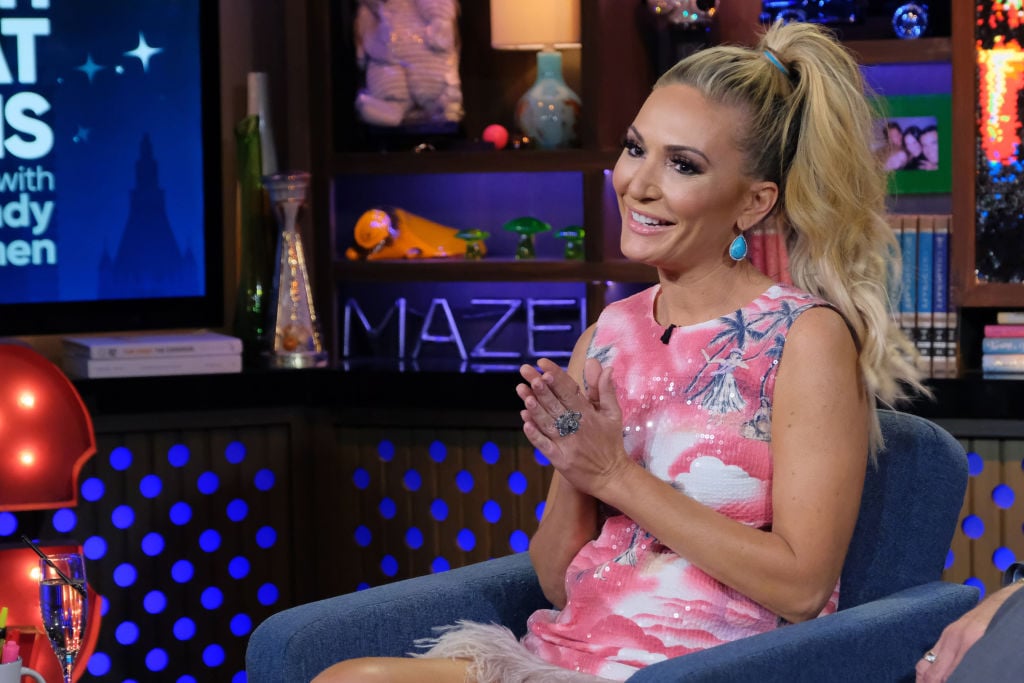 Chastain recently tracked a recent launch with the first attempt being scrubbed due to inclement weather. "It's been thunderstorms all day here on @flaspacecoast Anyone want to bet me $50 that this #CrewDragon launch gets canceled?" she tweeted on the first attempt on May 27.
Eventually, astronauts Doug Hurley and Bob Behnken affectionately referred to simply as "Bob and Dave" on social media, had liftoff. Chastain shared the experience on social media, plus revealed a few fun facts about her family ties to the program.
The Space Shuttle program is a family affair
Chastain shared that the family connection began with her grandfather. "My grandfather being the Air Force Colonel/doctor was in charge of early space medicine," she shared on her Instagram story. She also posted the comment along with a photo of a monkey holding a newspaper.
"Enos, the space monkey attacked my grandfather during a checkup," she added. Her father then took the family baton as a diver.
RELATED: 'Below Deck Sailing Yacht': How Do Parsifal III's Tips Stack up in the Series?
"My dad worked on the NASA dive team," she shared along with a photo. "Take your daughter to work day was fun."
Maybe Chastain should carry on the tradition? "So basically I feel like I'm the number one candidate for space stewardess when they make space travel open to the public," she added.
She also shared fun facts (and watched the launch)
Chastain also shared some fun facts about the program. The Space Coast area code is 321 is "in honor of 3-2-1 blast off!" Also, "Gravity has been played in outer space — it was the wake up music for the astronauts on Space Shuttle Endeavor in 2007."
Chastain's new home is close enough to the launchpad so she could see the spectators waiting for the launch. She shared a video of the gathering crowds as she nervously sipped wine from her porch. She was concerned the second attempt would be abandoned because of rain.
RELATED: Kate Chastain From 'Below Deck' Says There Are No Dating Options in Florida
However, blue skies emerged and Bob and Doug went to space. She joked on Twitter about how her Bumble options diminished as a result too. "Bob and Doug went to space. There goes my bumble options….but I'm happy for them. I guess," she tweeted.
If Bumble doesn't work out, she can also reconnect with old boyfriends
Chastain recently shared a new Bravo project she'd been working on called Ghosted. The show premise is for Chastain to reconnect with previous romances who she ghosted. She appears to be ready to find the perfect person and has embarked upon a dating experiment (with cameras). "I believe in karma, and now that I'm back out in the dating world, I don't want to be ghosted," she said. "So I think, before I move forward with my right swipes, I need to reconcile my left swipes."
RELATED: 'Below Deck': Kate Chastain Reveals That She's Eyeing Retirement From Yachting
The episode shows that she ghosted (or blew off) a man because he used the word, "giggled" which apparently was a turn off for Chastain. The man had everything too. A foreign car repair shop, he was funny … but the date went south. She said they went to dinner and he returned from the restroom and said, "And he drops his statement, 'You know when I was in the bathroom I thought about what you said earlier and it made me giggle.'"
"Would I be able to have sex with a guy who giggles?" she ponders in the clip. "He chose that word, so I'm just reassessing my decision-making process."