Kate Chastain From 'Below Deck' Reveals How She Shuts Down Online Trolls
Despite her popularity on Bravo, Kate Chastain from Below Deck gets her fair share of hateful remarks on social media.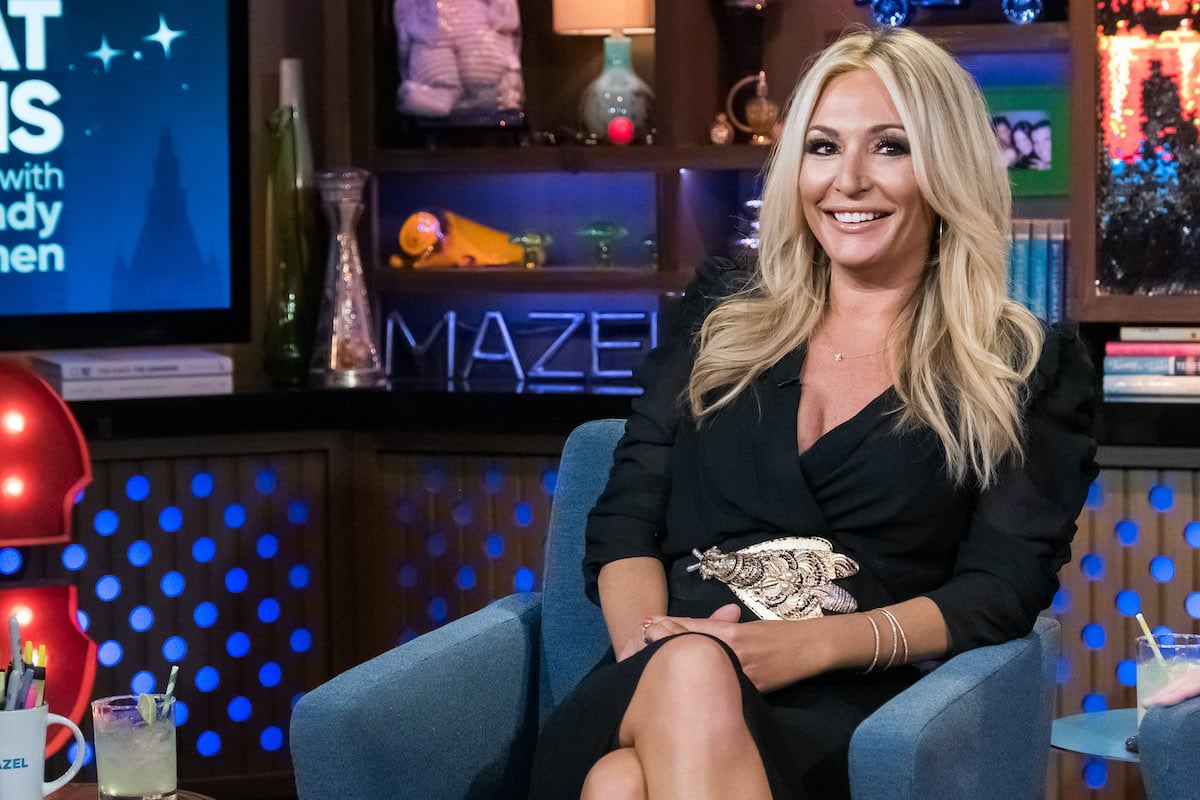 She received a significant amount of backlash when she didn't side with Hannah Ferrier after she was fired on Below Deck Mediterranean. Chastain has also never shied away from tweeting controversial statements or making polarizing remarks. But she also stands by her comments and even has some amazing clap backs.
"At first it gets to you," Chastain admitted on A Sip of Positivitea podcast about hateful social media comments. "And I hope that you never get to this point. Because you only get to this point by being like, you know what? I've just read too many mean things."
Kate Chastain ignores the negativity
She said she's not going to give "weirdos" she doesn't know her energy on social media. Adding that she simply doesn't want to care about the hate and negativity anymore. "I just don't," she added. "Cause like, if a tree falls in the woods, and no one's around to hear it, did it happen?" she asked.
"If a weirdo goes on his computer to say horrible things to a person they've never met, and you don't read it, and you don't let it hold space in your head, will it bother you?" she continued. "No."
Chastain acknowledged she does tweet or post controversial remarks. "Honestly I am far from Buddha," Chastain joked. "Every once in a while if they catch me on a day where you know what, 2020 has been a tough year. Give me a reason Twitter!"
Use the wrong name when you respond
"I like using the wrong name when I answer the tweet," she shared. "Because it's a gentle reminder to them. Like hey, Debbie47 is like, 'You're awful! You are the worst thing I've ever seen on my TV!' I'm like, 'Hey Diana. I hope all's well with you." Chastain said the person will correct her with the name, which opens the door for Chastain to reply "I don't know you."
"Like should I know your name? No," Chastain continued. "We've never met. But that's not nearly as insulting as the venom that they go out of their way to write to me. At that point, if I'm replying, I don't feel a huge responsibility to be polite enough to remember their name."
"I'm full of surprises," Chastain exclaimed. "I'm like an onion. Not a stinky one."
Some of Chastain's recent hits include a response where she corrected a Twitter responder's grammar. The user then deleted the tweet. Charter guest and friend Jemele Hill is also a fan of that strategy.
And although she used the correct name to respond, she shut down another person with a shady remark. "Denise this is kind of embarrassing for you," Chastain wrote.