Kate Chastain Predicted Hannah Berner Would Not Return to 'Summer House' or 'Bravo's Chat Room,' Reveals 'Red Flag' Conversation
Did Kate Chastain just predict the future? Or did she know that Hannah Berner would not be returning to 'Summer House?" Chastain dished more about Berner, plus made another prediction about 'Bravo's Chat Room.'
Only hours before Hannah Berner announced she will not be returning to Summer House, Kate Chastain from Below Deck and Bravo's Chat Room made a prediction. She predicted that Berner would not only be shut out of Summer House but she also wouldn't return to Bravo's Chat Room either.
So far, at least one of Chastain's predictions came true. "This past year has been one of the most important in my life for self reflection, love, and learning a lot of sh*t," Berner shared on Instagram. "I've welcomed new career ventures, challenges and obstacles, and opportunities for growth. As we climb out of the emotional trenches of 2020, I look forward to an exciting summer, but with mixed emotions I'm announcing I won't be spending it living in the summer house."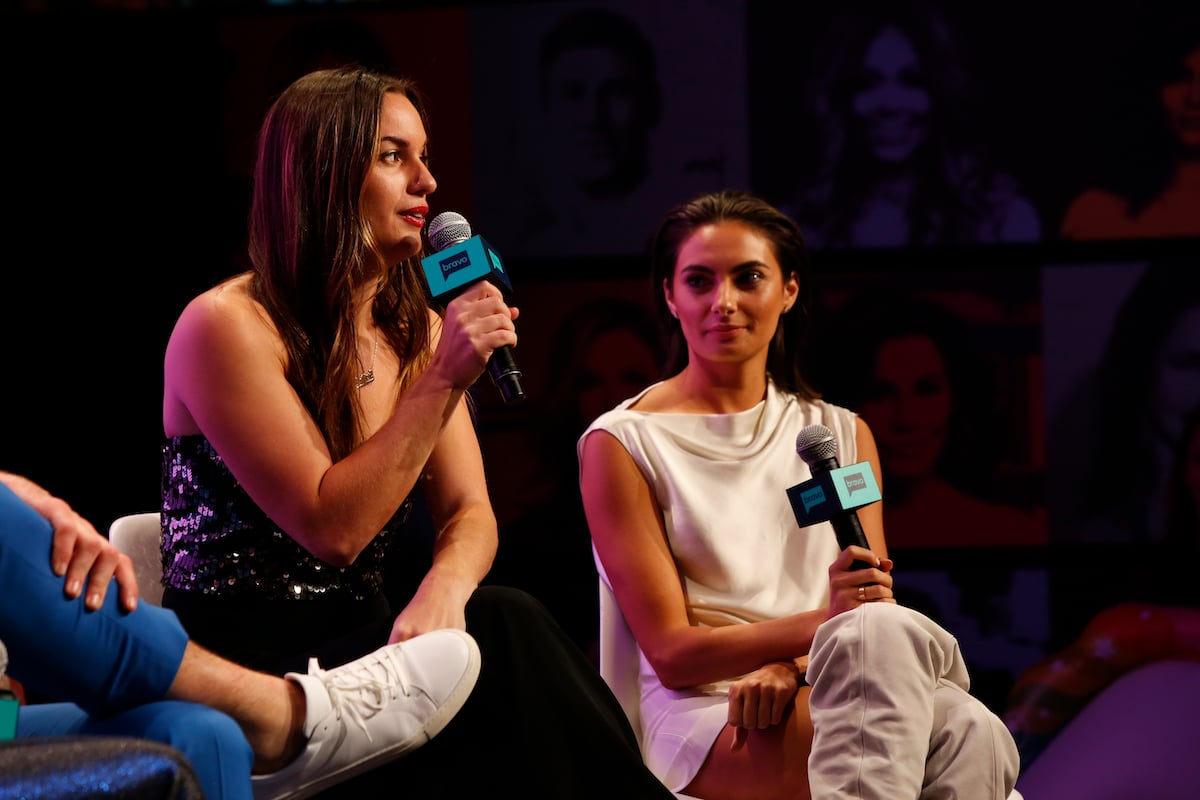 Kate Chastain had a 'red flag' conversation with Hannah Berner before 'Bravo's Chat Room' debuted
Chastain, who is an executive producer of Chat Room discussed working with Berner on the series. She shared a red flag conversation she had with Berner immediately after Berner finished filming Summer House.
"I was a little bit worried when she said, oh my gosh it was such a hard season," Chastain recounted on the What Else Is Going On? With Taria S. Faison podcast.
"They all hated me," Chastain recalled Berner telling her about the Summer House season. "I was like, oh why what happened? She said oh it's because they're all just jealous of my success."
"And when she said that, I remember what street I was driving on," Chastain said. "I remember the stop sign I stopped at, I remember exactly where I was when she said that. It was like a little red flag. Oh honey if you are telling yourself that … that's not why they hate you."
Chastain has a theory, which she has shared in the past about returning cast members who think they are suddenly the star of the show. "The reason I had a red flag go off is I've seen it when Below Deck cast members come back for a second season," she said. "Something clicks." Adding, "That's always very bad for them."
Is Hannah Berner also leaving 'Bravo's Chat Room'?
Chastain said she hoped that Berner has saved her money because she didn't think she would return to either of her Bravo shows. In fact, Chastain believes Chat Room will go into hiatus for a while and then possibly restructure if it returns. "I don't think [Berner] will be back on Chat Room," Chastain said. "If it returns."
As for Summer House, Chastain insisted that Berner would return if the opportunity was there. "Whether she returns or not will never be her decision," Chastain said about Summer House. "She will always want to return."
At the time Chastain thought Bravo could go either way but believed there was a good possibility that Berner would not return.