Kate Gosselin Is About to Only Have 4 of Her 8 Kids Living With Her
Jon and Kate Gosselin's family is more divided than ever -- and Kate's about to lose two more children in her household. Here's why.
Kate Gosselin may still have a presence on television with her dating show, Kate Plus Date, but we can't forget how the famous mother attained fame over a decade ago. Jon & Kate Plus 8 was the hit reality show that featured Jon and Kate Gosselin taking care of their sets of twins and sextuplets. Unfortunately, their relationship devolved quickly and ended in a dramatic divorce. Today, they seemingly still can't stand each other, and the family is more divided than ever.
Currently, two of the kids live with Jon while six of the kids live with Kate. But Kate's about to lose two more of the kids in her household. Find out where the older twins, Mady and Cara, are headed next.
Hannah was the first of the kids to start living with Jon full-time
While most of Hannah Gosselin's siblings live with Kate, she was the first to decide to live with her father full-time. Back in 2015, E! News reported that Jon was attempting to seek full custody of Hannah. As for why Jon was going for Hannah and not all of his kids at the time, a source told the publication, "Jon is filing for custody because Hannah has expressed she is unhappy and uncomfortable in the house with Kate [Gosselin]." The source added that while Jon would love for all of his kids to live with him, "he's at least trying to help Hannah. Out of all the children, she's the one voicing her discomfort."
We're still not sure if Jon actually has custody of Hannah or if Kate still does, but either way, Hannah officially has been living with Jon full-time for years. Distractify reports that a source told Life & Style that Kate was trying to be supportive of Hannah's choice, but it was tough. "She hates that Hannah chose Jon over her," the source claimed.
Collin now lives with Jon and Hannah, too
While Hannah's situation flew under many peoples' radars, Collin Gosselin's ordeal seemed much more public. Kate talked about Collin as the difficult child of the family, and she admitted him to a facility for special needs to allegedly help the child deal with his anger issues. As she told People, "This has been a struggle we've had for a very long time, and it's one I've dealt with on my own. I've felt very alone in this. By the same token, it's not something that has only impacted me or him – our entire family has been impacted."
At the end of 2018, however, Jon went for custody of Collin — and after Kate failed to show up to court, he won the case. And it seems Collin's relationship with Kate since leaving the facility and living with Jon may be nonexistent. As a source told Radar Online, "Collin doesn't want to see Kate, and so he has not. Kate has not tried reaching out since he left the facility."
Mady and Cara are heading off to college soon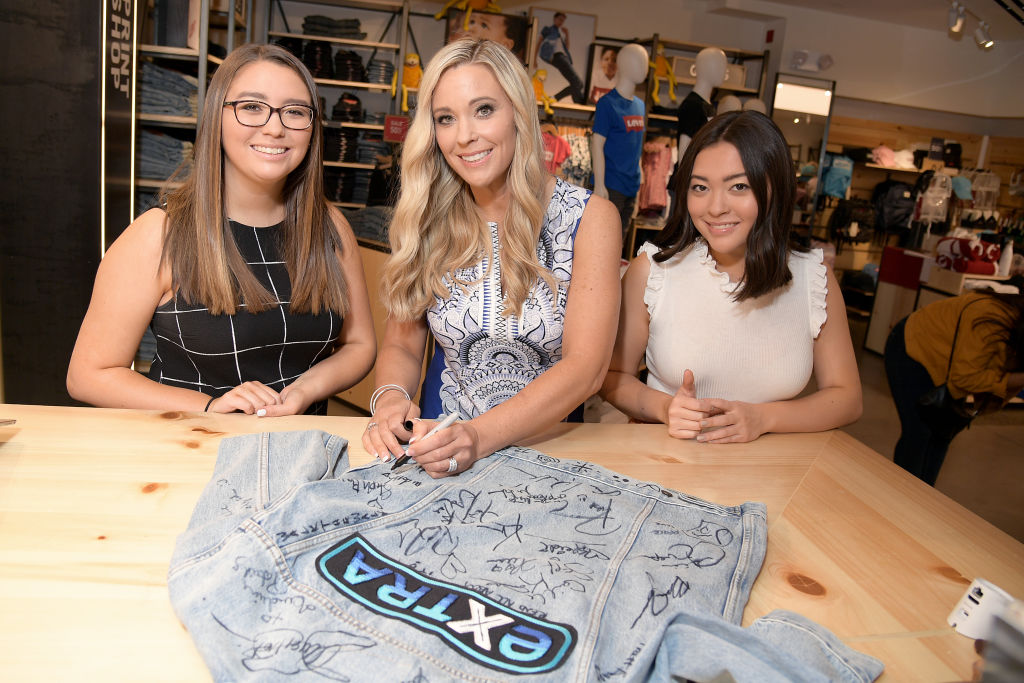 While Hannah and Collin are no longer living in Kate's household, she's about to lose two more kids, too. Mady and Cara are the older twins who have been featured helping Kate find the next love of her life on Jon & Kate Plus 8. Unfortunately for Kate, the twins are heading off to college in the fall.
"Mady and Cara really steered the ship in terms of applying to colleges; they knew what they wanted, and I trusted them," Kate told People. "That same feeling is going to have to carry me through my fears now when I think about them going off on their own, fending for themselves, being alone for the first time." Kate also mentioned that the twins will be attending different colleges. "Their ambitions are so different that they really felt, there's not one college that would fully answer what each of them wanted," the mom of eight added.
Kate's extremely emotional about her older girls heading off to school — and we're wondering if Mady and Cara will work to mend their relationship with Jon, too. Only time will tell.
Check out Showbiz Cheat Sheet on Facebook!