Kate Hudson Admits She Would've 'Totally' Dated Jimmy Fallon But He Never Made a Move
Jimmy Fallon is best known these days as a late-night talk show host, an affable entertainer with a flair for impersonations, and cracking himself up during interviews. However, before he legitimized his status as the host of The Tonight Show Starring Jimmy Fallon, the young man was hard at work trying to make his mark in Hollywood. Fallon starred in a variety of romantic comedies and popular dramas, including Almost Famous, opposite Kate Hudson. Recently, Fallon chatted with his former co-star, and Hudson revealed something rather surprising.
Jimmy Fallon is a versatile entertainer
Fallon first gained attention as a cast member on Saturday Night Live. All throughout the late nineties and early 2000s, Fallon was heavily involved in the show, become famous for his Robert De Niro and Howard Stern impressions.
Fallon also became the co-host of the popular segment Weekend Update, which allowed Fallon to unveil his slyly sarcastic side. He appeared in a few films around this time, including the cult-classic film Almost Famous. By 2004, Fallon had started to branch out, and began appearing in even more movies.
Fallon's film career never really took off, and he decided to turn his attention back to late-night television. His first foray as a host was Late Night with Jimmy Fallon, which debuted in 2009.
As a host, Fallon really found his footing, and in 2014, he became the host of the iconic late-night show, The Tonight Show. Ever since, Fallon's show has been a staple of the entertainment scene, and Fallon has become a superstar.
Kate Hudson admitted that she would have dated Jimmy Fallon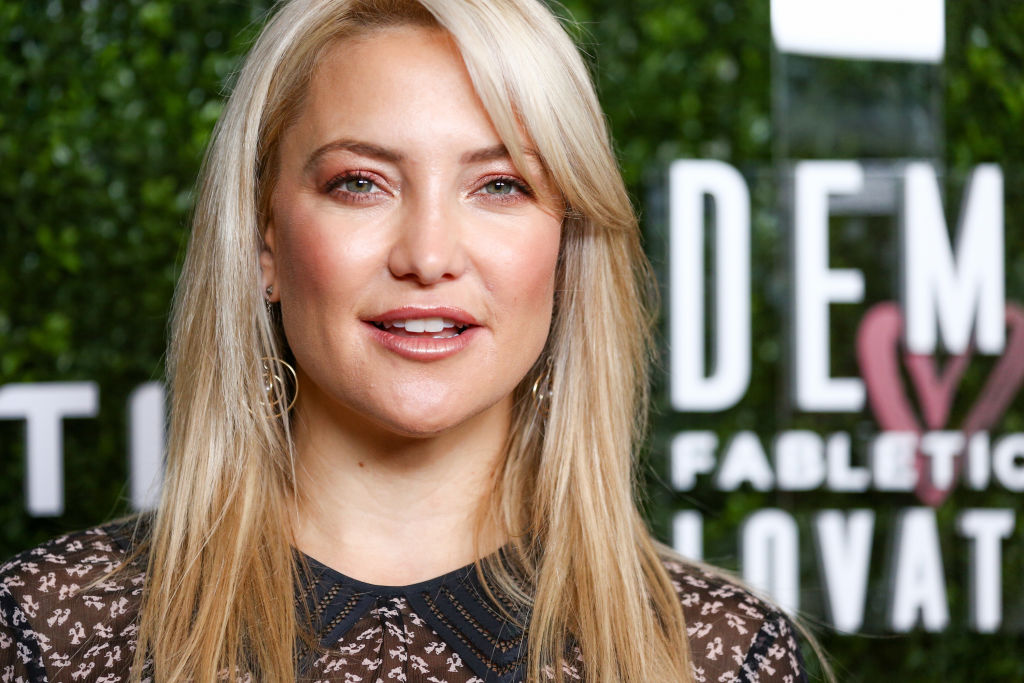 These days, Fallon is a married father of two. Fallon, along with his family, is quarantining in the wake of the COVID-19 pandemic. However, he is still soldiering on and filming new episodes of The Tonight Show from his home.
Recently, he chatted with Hudson, his former co-star on Almost Famous. Hudson and Fallon reminisced about the making of the movie, with Fallon admitting that "some of the best laughs I ever had in my entire lifetime was from that movie."
Hudson also called Fallon out for some comments that he made in a 2018 interview, where he had said that he thought Hudson was the co-star that he could have dated but didn't.
"Can I just tell you what happened to me as I was listening to this? I had no idea!" Hudson said, in response to the clip. "I wish people could be in my body to watch you and I's, like, relationship and friendship, because you gave me no indication."
Fallon sheepishly admitted that "we were good buddies. We hung out all the time." Hudson laughed, and told Fallon: "Jimmy, if you would have actually made a move, I would have totally gone there."
Still, both acknowledged that things ultimately worked out just as they were supposed to.
Jimmy Fallon also missed out on dating Nicole Kidman
Fallon's missed opportunity with Hudson isn't the only such instance in the host's past. In an interview with Nicole Kidman, the actress revealed to Fallon that, many years ago, she sent him signals that she would have been interested in dating him, but that he never picked up on them.
Fallon looked shocked as Kidman stated: "You could have asked for my number then because it was round two — well, second chance. And you still didn't ask for it. And you know that's true, so do not pretend."
Fallon might be a bit dense when it came to following up on romantic advances — but the encounters certainly make for good stories on his talk show.