Kate Hudson 'Had the Best' Daniel Day-Lewis Method Experience on 'Nine,' Unlike Some of His Other Co-Stars
Daniel Day-Lewis is one of Hollywood's most acclaimed and respected actors. Though he has been officially retired from acting for six years, the star is still legendary in Hollywood. And over the years, many stories have persisted about the unique process that he goes through in order to fully inhabit a character.
While some stories might seem to cast the actor in a negative light, at least one of his former co-stars has nothing but praise for Day-Lewis. In a recent interview on Hot Ones, Kate Hudson opened up about her experience working with him on the 2009 movie Nine, revealing that she considers him to be "the best."
What did Kate Hudson say about working with Daniel Day-Lewis?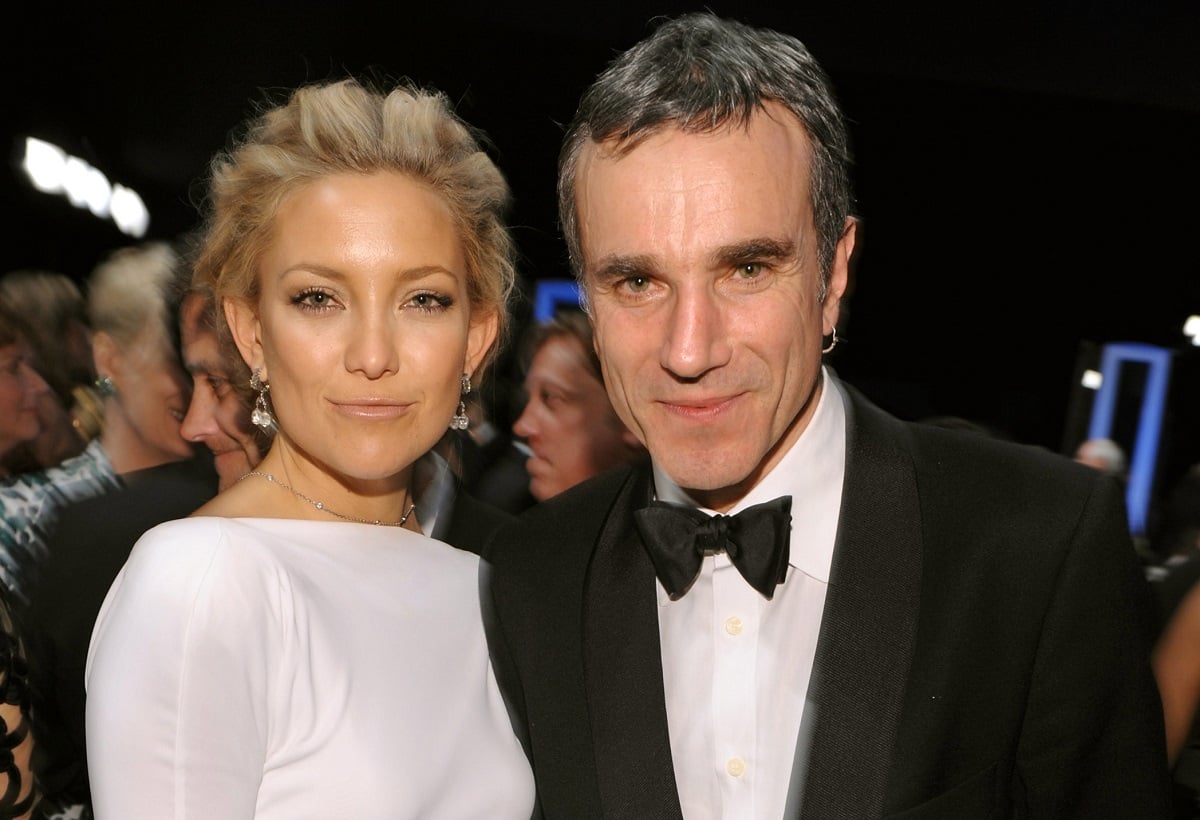 In a recent interview with Sean Evans for his show Hot Ones, Hudson recalled working with the infamously committed actor for their 2009 movie Nine. When asking her whether it was true that Day-Lewis wrote her notes on custom stationery during the production, Hudson responded in the affirmative. "It was the best," she shared. "I had the best of Daniel. I remember Leonardo DiCaprio saying to me, not to drop any names, but Leo said to me once, 'how was Daniel? And I was like, 'the best!'"
But DiCaprio felt differently. "'He [DiCaprio] was like, 'really? And I was like 'Oh yeah, you had him on Gangs of New York, you got that Daniel. I got Guido.' I mean it was like the juxtaposition of your arch nemesis who is trying to kill you versus the man who's trying to sleep with you — two very different Daniel method actors."
Daniel Day-Lewis is known as a method actor
Hudson described the notes that Day-Lewis would write to her in character as Guido, noting that the whole process made her feel quite special. Still, she alluded to the fact that other actors haven't had such an easy time with him. Most notably, when DiCaprio worked with Day-Lewis in the acclaimed film Gangs of New York, Day-Lewis reportedly refused to speak to DiCaprio the entire time they filmed the movie, in order to create more depth to the relationship of their characters in the film.
While DiCaprio would later admit that he found Day-Lewis's commitment to character inspiring, it is clear that the actor struggled with the process at least a little. That is far from the only time that Day-Lewis has gone deep in order to flesh out a character for a movie project. Reportedly, in order to accurately portray a character suffering from heart disease in the 2005 film The Ballad of Jack and Rose, Day-Lewis starved himself, following a vegan diet and losing a massive amount of weight. 
Daniel Day-Lewis has admitted that some actors find his approach 'ridiculous'
Although Day-Lewis remained relentlessly committed to method acting until his retirement, he did acknowledge that it created some problems on film sets from time to time. In a 2007 interview with The Telegraph, the actor revealed that he has to do it his way in order to make things work.
"I needed—and I still need—to create a particular environment. I need to find the right kind of silence or light or noise," Day-Lewis said. "Whatever is necessary—and it is always different. I know it sounds a little fussy and a little ridiculous, but finding your own rhythm is one of the most important things you can discover about yourself…I couldn't do this work at all unless I did it in my own rhythm."