Inside Kate Hudson and Chris Robinson's 'Volatile' Marriage
Kate Hudson and Chris Robinson's marriage was a whirlwind romance that Hudson called 'passionate' and 'volatile.'
Kate Hudson has had a lot of famous relationships, but she's only been married once. The Almost Famous star was married to Chris Robinson of The Black Crowes from 2000 to 2007. Since then, she revealed the intense highs and lows of their relationship, revealing it was quite "volatile" in the beginning.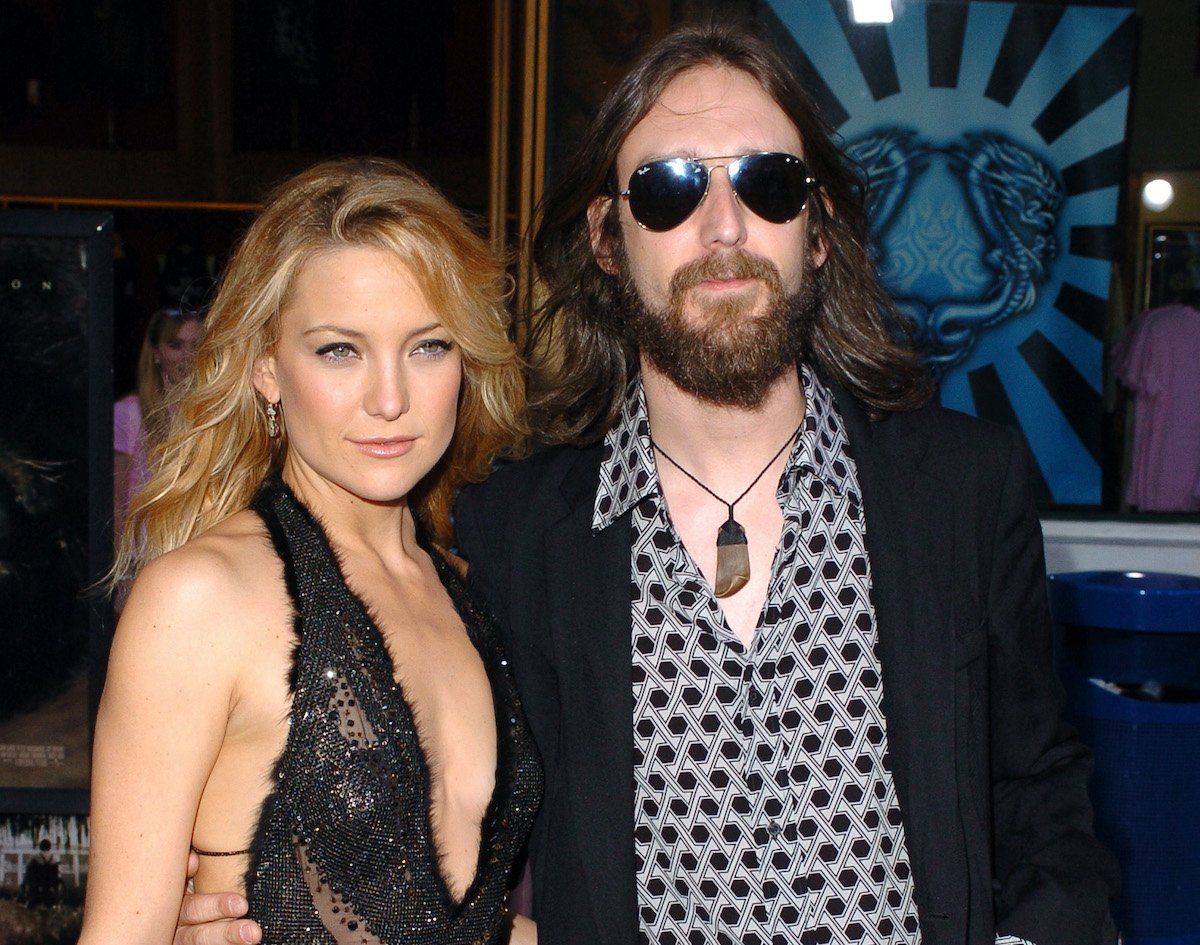 Who is Kate Hudson's ex-husband?
Hudson and Robinson's relationship started fast. They met at a party in New York City in May 2000, and they moved in together days later. Hudson was only 21 at the time, and Robinson was 34.
"When I met Chris, everything just seemed to become very clear," Hudson told People in 2003.
Their whirlwind first week led to Robinson gifting Hudson a diamond ring that was meant to show his commitment to their relationship, although it wasn't an engagement ring, according to E! News. They got married in Colorado on Dec. 31, 2000, just seven months after they met. (Hudson's estranged father, Bill Hudson, didn't attend.)
Hudson won a Golden Globe for Almost Famous a few weeks later, and her face lit up with excitement when she thanked the musician in her acceptance speech.
"My husband, Chris Robinson. You inspire me every day," she said.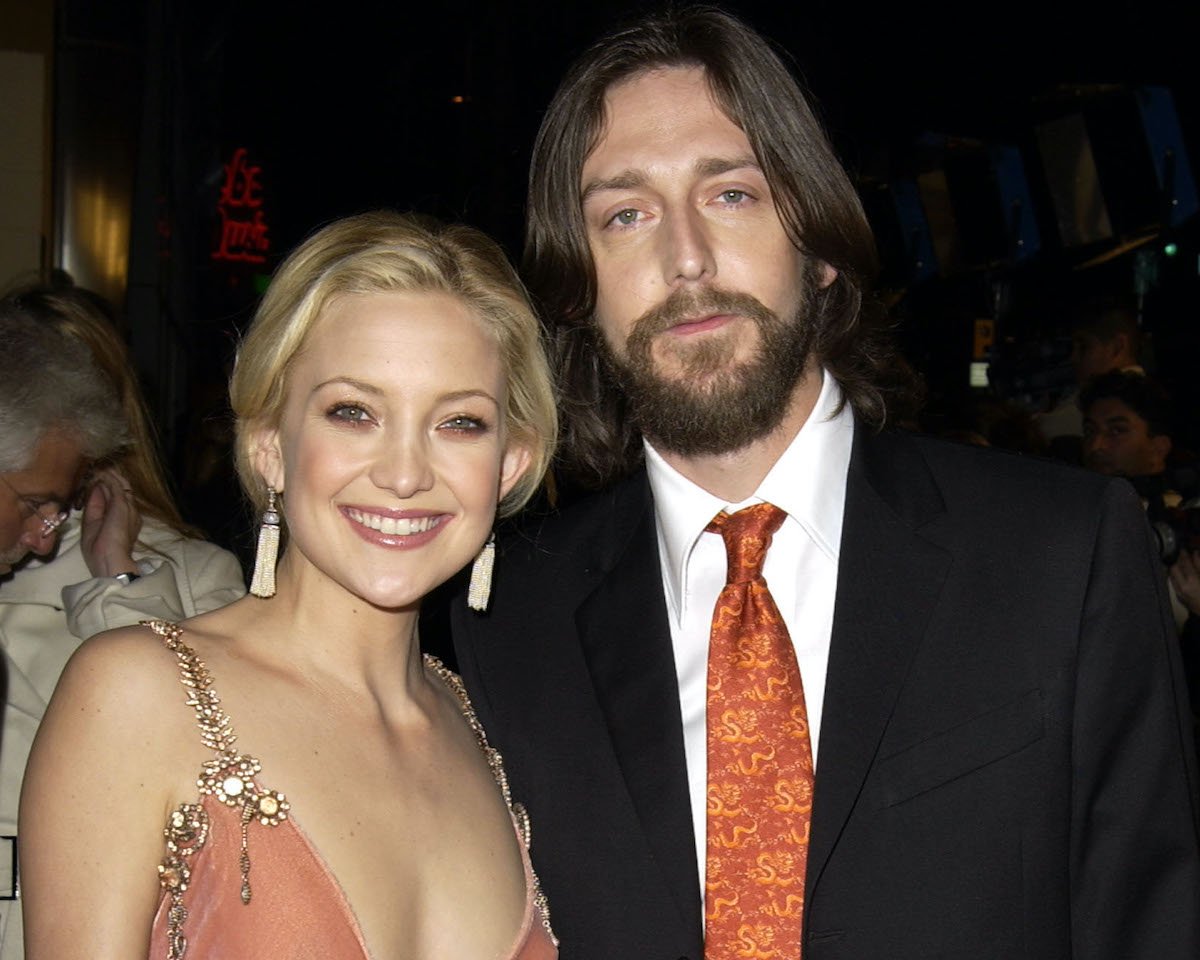 Kate Hudson took a break from acting to focus on her marriage to Chris Robinson
The actor quickly became obsessed with being a wife. Per her mother, Goldie Hawn's suggestion, Hudson took a year off of work after winning her Golden Globe so she could enjoy the first year of married life.
She told the Independent in 2003 that divorce was not on the table for them. (Of course, it eventually made it to the table.)
"For us, we will never think of not being with each other. I'm done. I am happy. I can't wait to grow old. I can't wait to retire."
She also noted that "being a wife to my hubby. Taking care of him" was her favorite thing to do in her free time. In another interview with People the same year, she talked more about loving being a wife. She said:
"I learned how much I love providing for my husband—something I will always cherish, even when I'm working. I love being able to be a wife, make dinners and invite friends over and be able to make it all nice for him. It's a nice thing for a man to feel that, and for me to feel that I can give that."
For his part, Robinson rarely spoke about his relationship with Hudson.
Kate Hudson and Chris Robinson's marriage was 'passionate' and 'volatile'
It wasn't always perfect for the couple. Hudson admitted the beginning of their relationship was filled with intense fights followed by quickly forgetting about the issues.
"In the beginning, we were so volatile," she said. "We were so in love and passionate, and then we would just hate each other and throw stuff around, and then we would travel to Paris for a week."
Things changed when they welcomed their son, Ryder Russell Robinson, in 2004.
"We're sharing something so gigantic now. I think it's the best we've ever felt being together," the Fabletics founder told People of life after Ryder's birth.
A source told the outlet that the new parents' relationship was made even stronger by welcoming their son.
"They are very happy," the source said. "They are not going anywhere. When you are true friends with your mate, (your relationship) will withstand everything."
When did Kate Hudson and Chris Robinson get divorced?
Everything changed when the couple separated in 2006. They officially divorced in October 2007, but Ryder has kept them connected. Hudson reframed her description of her love for Robinson in an interview with The Times Online in 2005. She said:
"I just had no question about him, and I still don't. He's a permanent fixture in my life, but I believe our love changed its form, it shifted… I think we were meant to have a child, and we have this amazing little boy together, and therefore we'll be together our entire lives. Whoever he ends up with, whoever I end up with, we'll always be together."
The two share custody of Ryder now, who turned 17 on Jan. 7, 2021. Since their divorce, Hudson was engaged to Muse singer Matt Bellamy (with whom she shares son Bingham Hawn Bellamy, 9), and she's now in a long-term partnership with Danny Fujikawa. They share a daughter, Rani Rose Hudson Fujikawa, 2.
As for Robinson, he was married to Lala Sloatman for two years before marrying Hudson. He married Allison Bridges in 2009, and they divorced in 2018. They share a daughter, Cheyenne Genevieve Robinson, 9.
Hudson and Robinson now enjoy an amicable relationship, and he reportedly gets along with all of Hudson's baby daddies.