Why Does Kate Hudson Still Have Her Estranged Father's Last Name?
Kate Hudson's dad is Bill Hudson, but they're estranged. She has a much closer bond with her step-father, Kurt Russell, who has been in a relationship with Goldie Hawn since 1983. But the actor has touched on her relationship with her biological father in recent interviews and her and Oliver Hudson's podcast Sibling Revelry.
Their dad once publicly criticized them for keeping his last name, so why have they kept it all these years?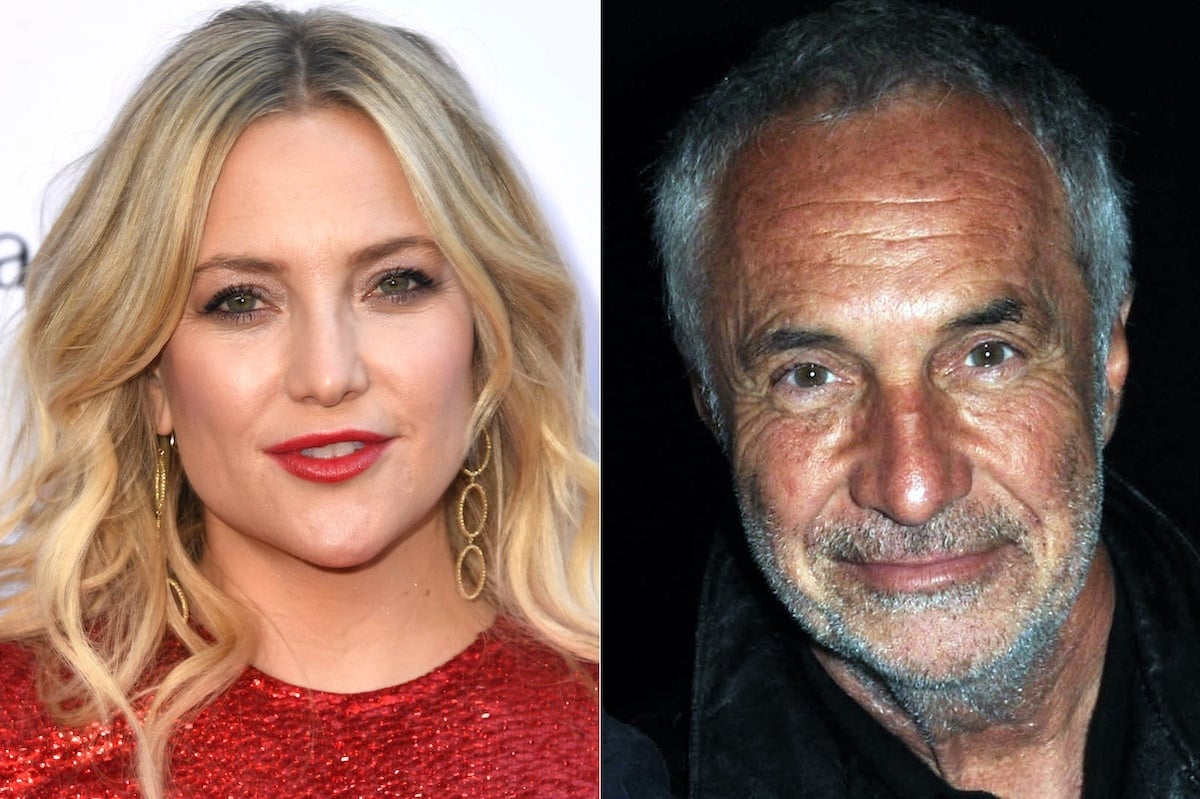 Does Kate Hudson talk to her biological father?
Bill and Hawn, both actors, were married from 1976 to 1982. Oliver was born in 1976, and Hudson was born in 1979. As both siblings have explained, they didn't see much of their dad after their parents divorced. They both see Russell as their father figure, referring to him as "Pa."
In an interview with Sunday Morning, Hudson talked about the distant relationship with Bill.
"I think that estrangement is unfortunately quite common," she said. "And I think it's important for people to talk about that. Sometimes you need a little bit of talk and humor to move us into places where we can heal the wounds that have affected us from our families." As the Almost Famous star continued:
It's a 41-year-old issue. I have a great family. I have a beautiful mother. I have a stepfather who stepped in and played a huge, huge part in sharing what is to have a dependable father figure in our life. But it doesn't take away from the fact that we didn't know our dad. I think people sometimes just need to hear that they're not alone in that.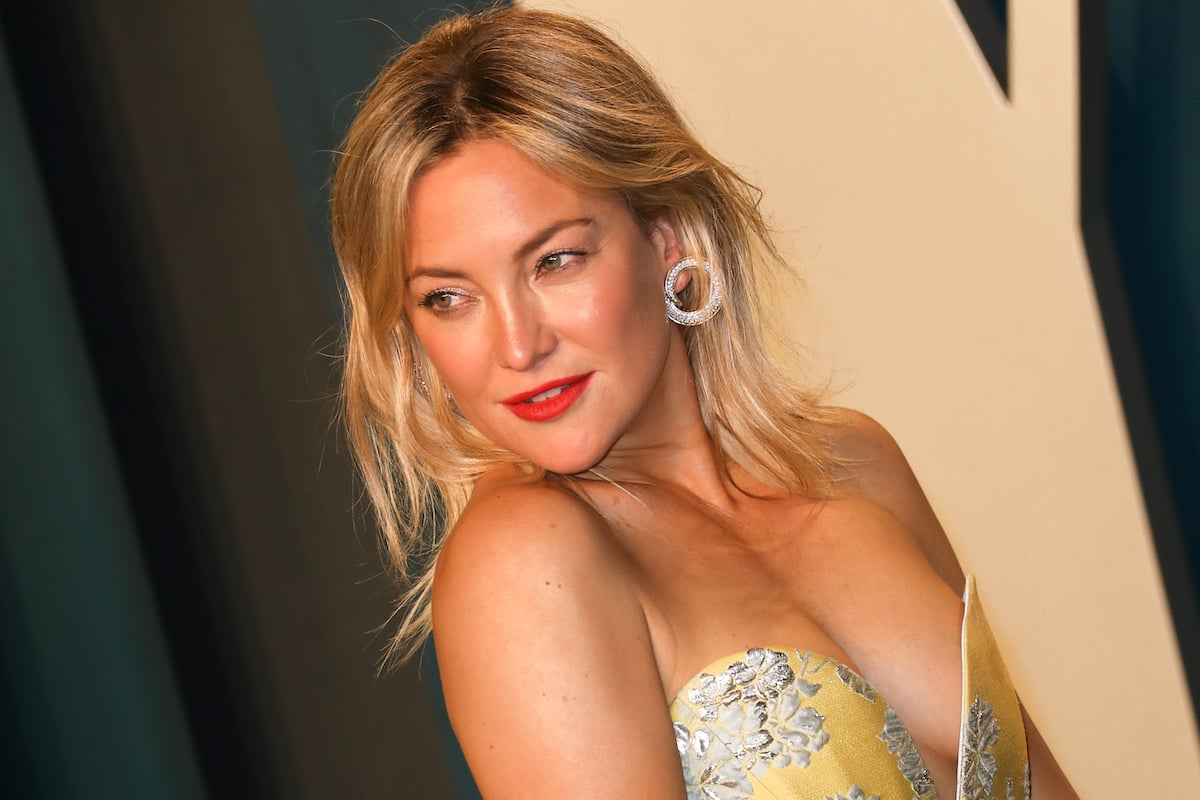 Why did Bill Hudson disown Oliver and Kate?
She doesn't harbor resentment toward him anymore. In 2016, Hudson told Howard Stern she was "all forgiveness" when it comes to her dad.
"We can sort of laugh at what the challenges that we faced together," she said of brother Oliver. "I actually feel like it was a blessing. And no matter what [Bill] goes through, I am all forgiveness."
Hudson and Oliver's relationship with Bill did get heated after the Breaking Up Together actor posted a darkly comedic Instagram caption about his childhood. On Father's Day 2015, Oliver shared an old photo of him, Hudson, and Bill and captioned it "Happy abandonment day." Bill subsequently gave interviews calling out his kids and telling them to change their last names. As he told Inside Edition:
"It makes me feel horrible. If that's what it takes to make you feel better, then change your name to Russell. It doesn't mean I love you any less. It doesn't mean I wouldn't want this to go away. Doesn't mean that I wouldn't want to resolve this, but shut up already."
Did Kate Hudson change her name?
Clearly, neither of them changed their last names after that. Despite their nonexistent relationship with their father, they have built careers with the name Hudson. And it's their name! They can do whatever they want with it.
Time might be healing wounds, however. In a Jan. 2021 episode of Sibling Revelry, Hudson admitted that her father has frequently been on her mind.
"You know what I've been thinking about lately? Dad," she said. "I've been thinking about our sisters that we don't spend any time with and our brother…brothers. We've got four siblings we don't spend any time with." As the mother of three continued:
"I was thinking about how everybody's getting older. I just had this moment of, it would be nice to connect a little bit, especially with my sisters. We've been talking so much about sibling relationships and distraught relationships or good relations, and we're sitting here like we have the best family, we're so great. And yet we don't ever acknowledge the fact that we have four other siblings. Four. So I've been thinking about the Hudsons. Thinking it's important that we reach out to all of our siblings and maybe connect with them a little bit."
Hudson knows a thing or two about balancing blended families. She has three children with three different fathers—ex-husband Chris Robinson, ex-fiancé Matt Bellamy, and boyfriend Danny Fujikawa. Should she choose to reach out to Bill's other children and try to connect, she likely has the tools to do so.