Kate Hudson Explains How She Plans to Lose Weight in the New Year
If one of your goals in the new year is to shed those extra pounds you put on around the holidays, you're not alone. Kate Hudson is one of the millions of Americans planning to lose weight in 2020, she explained in her Instagram Story on Jan 2. 
"It's Jan. 2, 2020. I got on the scale. I wasn't impressed," the Almost Famous actress said in the video, as Us Weekly reported. "But that's OK because I know how to do this, you know what I mean? … I know how much everybody likes following people's routines so I thought that I would … simply show you what I do just to stay on track."
Kate Hudson says her current weight is not 'ideal'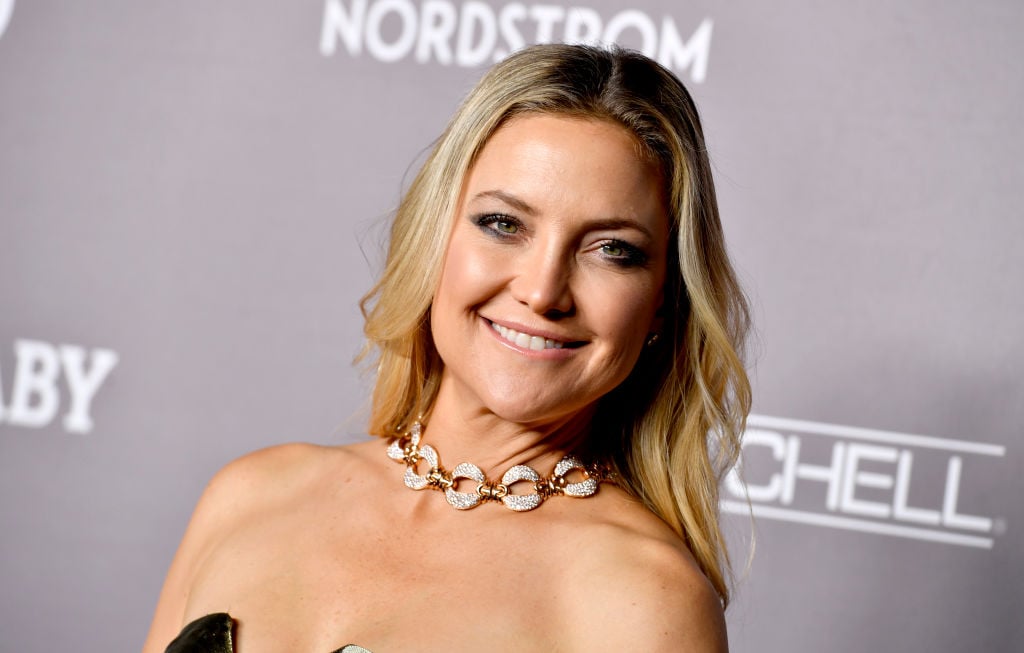 Hudson, 40, filmed herself stepping on the scale, which shows her weight as 135.9 lbs. The Fabletics founder wasn't happy with that number. 
"So, post-holiday, I'm basically 136… I always round up," she wrote in her Story. "Ideal weight for me [is] 125."
She went to share that she suspected that 3 to 5 of those extra pounds were water. And she added that her muscle adds weight to her lean frame. "Important for people to understand that! Weight in muscle is a happy number!" she wrote.
Hudson has a weight loss plan 
Hudson, who became a spokesperson for WW (the new name for Weight Watchers) in 2018, revealed that she has a plan for getting back to her pre-holiday weight. 
The mom of three explained that she follows the WW plan when it comes to eating. She said that drinks celery juice and black coffee, and then went on to showcase her lunch, which included sweet potato along with shrimp with sherry vinegar and garlic. All of those are 0-point foods on the WW plan. She followed her lunch with a 30-minute workout on a trampoline. 
She's found success with WW 
Hudson turned to WW when she decided she wanted to lose 25 pounds after giving birth to her daughter Rani Rose in October 2018. By April 2019, she'd seen meaningful results, sharing on Instagram that she was "a couple lbs from goal weight!" 
"I've done it without stressing on food or working out like crazy although I've been disciplined," she wrote. "I've taken my time, I've stayed true to my @ww app which I am so grateful for."
Hudson told WW that she likes to indulge in cocktails, French fries, and ice cream. Joining WW helped her find balance and enjoy those treats while still living a healthy lifestyle. She also said that being active, whether it was running around with her kids or dancing, "makes me feel more grounded." 
Finally, there's a mental component to getting healthy. "Breathing, meditating, and reminding myself of the things I'm grateful for helps," the actress said. "I look at my kids, and I'm like, 'You know what? None of it matters.' At the end of the day, all I want is their happiness."
Read more: Kate Hudson Says Rumors of Her Raising Her Baby Genderless are Clickbait
Check out Showbiz Cheat Sheet on Facebook!