Kate Hudson Had an Extensive Vinyl Collection Until Chris Robinson Took the Records in the Divorce
During a sit-down with Jimmy Kimmel, Music star Kate Hudson discussed her affinity for vinyl — how much she loves putting on an old record and sitting back to enjoy the tunes. The Hollywood A-lister told Kimmel that "her kids and Danny all got her a turntable" for Christmas (upon request). She has been building up a new collection, and her life has been more bearable over the last few months as a result.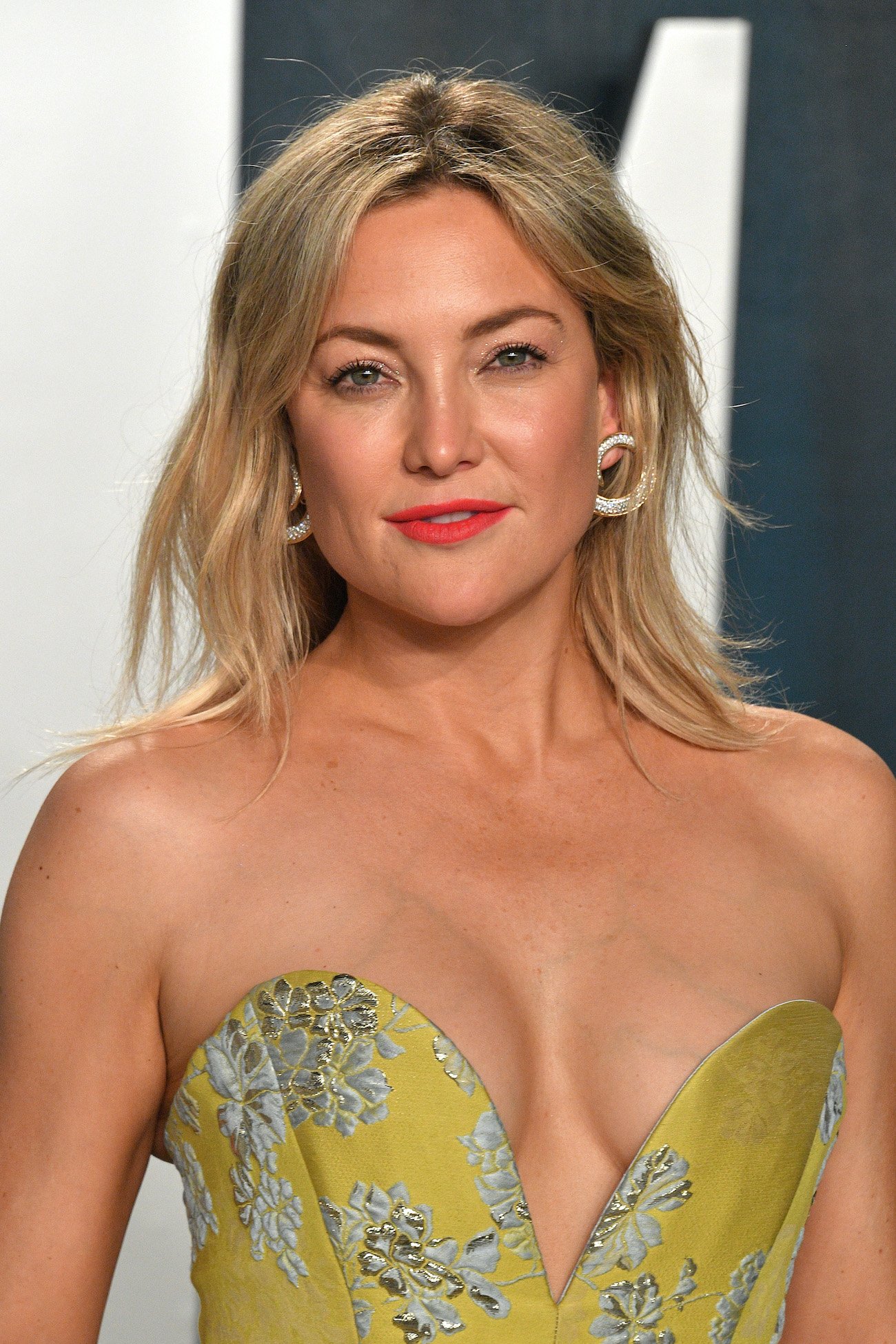 Kate Hudson used to have crates of records…until her divorce 
Kimmel asked Hudson how extensive her vinyl collection is, asking if she has "crates of records" at home. Hudson said, "I used to until I got divorced. And, then he [Chris Robinson] took them." She argued that who they belong to is quite "complicated" after initially stating that they were his. Hudson noted that the story is "actually really funny," sharing:
"You know, it's the only thing he took. It was one of those things…he just went in and took his records, and left everything else…like his clothes. I'd be like, 'You want your clothes?' Nope. He just wanted all his records."

Hudson | Jimmy Kimmel
Hudson explained that she's slowly been recollecting to accumulate a grand collection once more. She went on to explain that "listening to music" has really helped redirect her attention in a positive way. 
Inside Kate Hudson's idea of a 'dream night'
Hudson went on to explain that, though many people assume she is an extroverted person — which isn't exactly false — she does love her "small groups." The Fool's Gold star said: 
"A dream night for me is like two friends, an edible, and a record player…that is my idea of a great night. So, this little pod world is great for me…"

Hudson | Jimmy Kimmel
Hudson and Kimmel went on to celebrate the experience tied to listening to a "whole album." It's different when you can't just "skip" to the next song, commented Kimmel. Hudson said: 
"The idea of sitting and listening to a record and hearing the story-telling aspect of it, that to me is the best…especially when you've got like two-part albums." 

Hudson | Jimmy Kimmel
Hudson noted that she and Robinson used to sit and listen to records, and she and he once listened to the "entire Jimmy Hendrix box sex," which consists of "like five records," according to Hudson. And now, Hudson's affinity for all things music has made its way to the silver screen; she currently stars in Music, directed by Sia. 
[Correction: An earlier version mistakenly stated Hudson was married to Chris Martin.]