Kate Hudson Called Her Estranged Relationship With Her Father a 'Blessing'
Kate Hudson and her brother, Oliver Hudson, don't have much of a relationship with their father, Bill Hudson. The musician was married to Goldie Hawn from 1976 to 1982, and after their divorce was reportedly absent from Kate and Oliver's lives. Goldie started dating Kurt Russell in 1983, and they're still together today. And that's who the siblings consider to be their father.
While there has been public drama between the two actors and their dad, Kate has said that she has forgiven Bill for his abandonment. She went so far as to call it a blessing in a 2016 interview.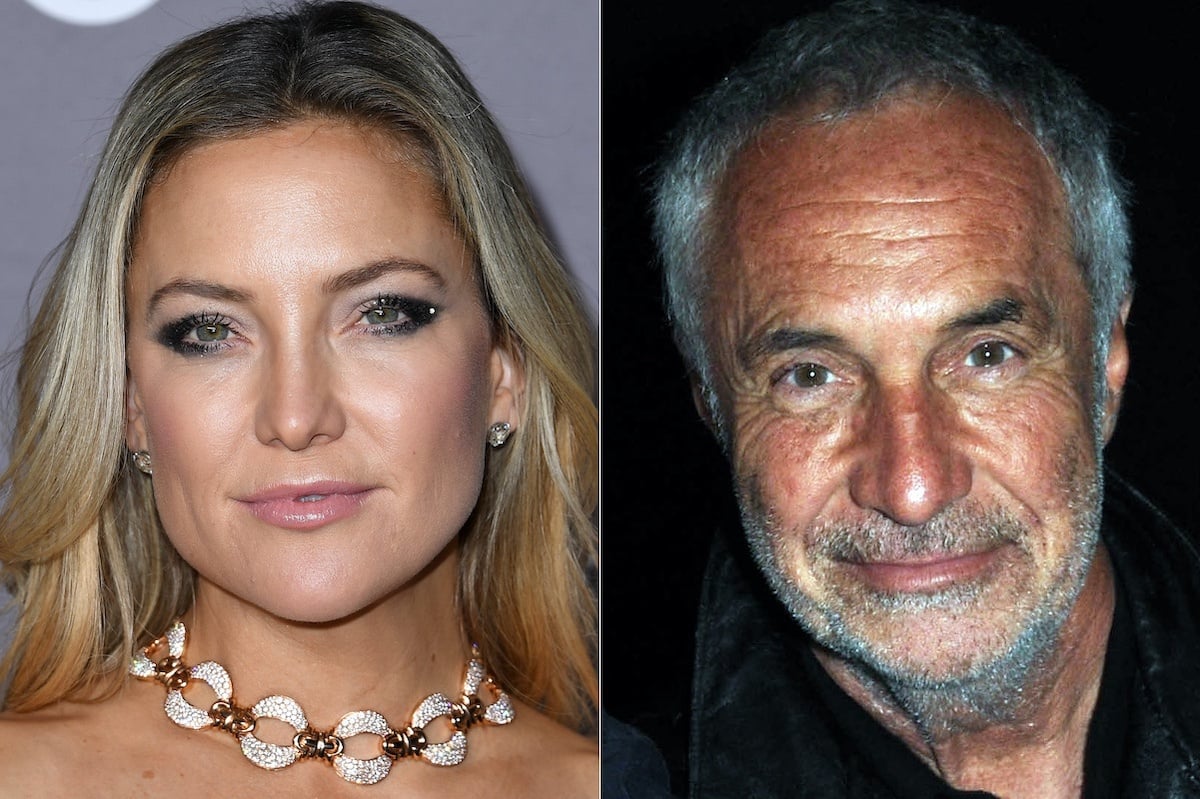 Bill Hudson told Kate and Oliver Hudson to stop using his last name
On Father's Day 2015, Oliver shared a photo of him, Kate, and Bill from their childhood, but the caption wasn't positive.
"Happy abandonment day," the Splitting Up Together actor wrote.
On the same Father's Day, Kate posted a photo of her Kurt captioned, "Pa… I love you to the moon and back."
Bill responded to the posts in an interview with Inside Edition.
"It makes me feel horrible," he said of Oliver's post. Of Kate's, he said, "If that's what it takes to make you feel better, then change your name to Russell. It doesn't mean I love you any less. It doesn't mean I wouldn't want this to go away. Doesn't mean that I wouldn't want to resolve this, but shut up already."
"Change your name to Russell," he added. "I'll throw a party for you."
Kate, Oliver, and Bill Hudson have made attempts to mend their relationship
In a February 2016 interview with Jenny McCarthy's SiriusXM show, Kate said despite the public drama with her dad, she knows that their estranged relationship helped shape her.
"We can sort of laugh at what the challenges that we faced together," she said of brother Oliver. "I actually feel like it was a blessing. And no matter what [Bill] goes through, I am all forgiveness."
Forgiveness and turning over a new leaf seems to be something both Kate and Oliver are interested in. In a September 2016 interview with Howard Stern, the Bride Wars alum said she forgave her dad.
"I really do recognize whatever those issues are, it's just something that he has to live with, and that must be painful for him. So I forgive him," she said.
In a 2018 interview with Larry King, Oliver addressed the "Happy abandonment day" Instagram post, saying the moment prompted attempts at reconciliation.
"We've shot some texts back and forth," he shared. He also noted that the Instagram caption wasn't intended to hurt Bill, rather it was just "darkly comedic." Although he said the post "blew up" in a negative way, he did admit it "helped us with our relationship."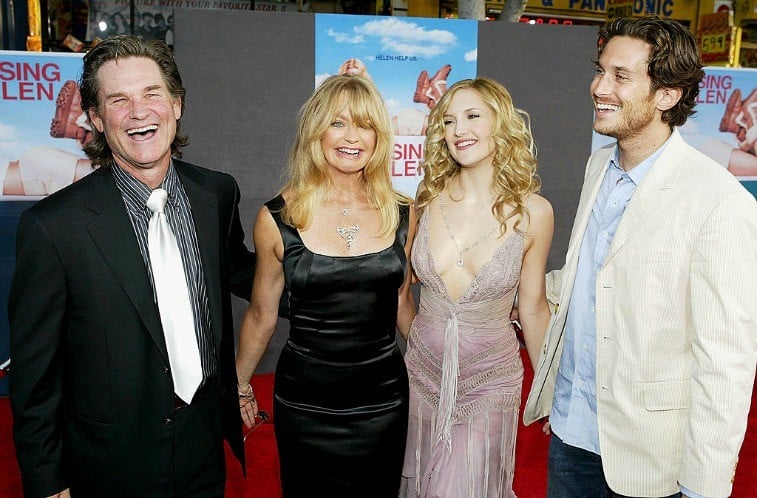 Kate Hudson wants to reconnect with Bill Hudson's other kids
Kate and Oliver have their own podcast called Sibling Revelry. In a new episode that aired Jan. 8, 2021, the Fabletics founder said she wants to have a relationship with Bill's other children.
"You know what I've been thinking about lately? Dad," she said to Oliver. "I've been thinking about our sisters that we don't spend any time with and our brother…brothers. We've got four siblings we don't spend any time with."
"I was thinking about how everybody's getting older. I just had this moment of, it would be nice to connect a little bit, especially with my sisters," she continued. "We've been talking so much about sibling relationships and distraught relationships or good relations, and we're sitting here like we have the best family, we're so great. And yet we don't ever acknowledge the fact that we have four other siblings. Four. So I've been thinking about the Hudsons. Thinking it's important that we reach out to all of our siblings and maybe connect with them a little bit."
Only time will tell if Kate follows through on that New Years resolution.