Kate Hudson Felt Embarrassed by Goldie Hawn's Fame as a Kid
Fame runs in the Hudson family. Kate Hudson and her brother, Oliver Hudson, are the children of actress Goldie Hawn and musician Bill Hudson, who were married from 1976 to 1982. But they were raised by Goldie and Kurt Russell, who aren't married but have been together since 1983.
Although Kate and Oliver are both famous actors themselves, they didn't enjoy their parents' fame when they were kids. And they've explained why in past interviews.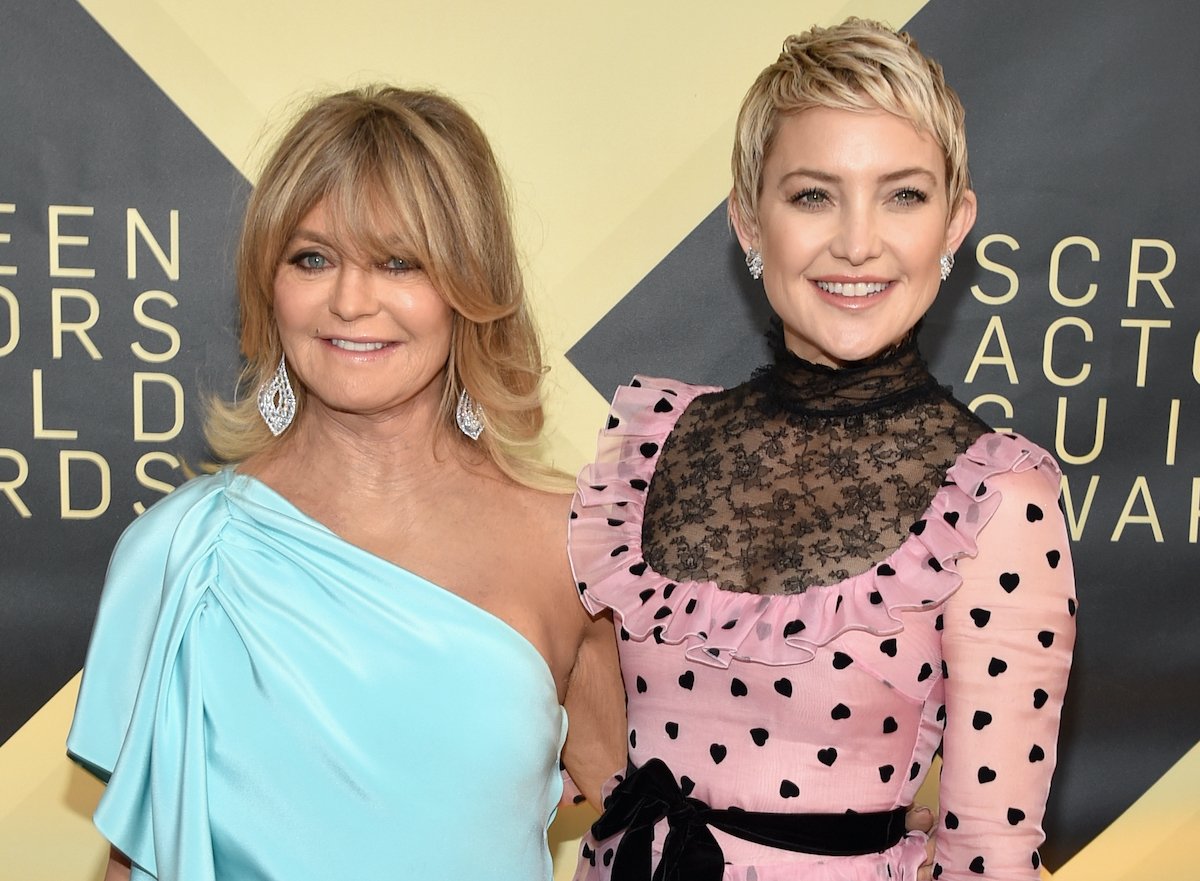 Kate and Oliver Hudson were raised by Goldie Hawn and her longtime partner, Kurt Russell
Kate and Oliver have an estranged relationship with their father, Bill. They didn't see much of him after their parents got divorced, and Kurt ended up being their primary father figure. (They call him "Pa.")
Their relationship with their father has been publicly contentious in the past. On Father's Day 2015, Oliver shared a throwback photo from his childhood of him, Kate, and Bill, captioned "Happy abandonment day." That hurt Bill, who then did a series of interviews calling out the Instagram post. He slammed his kids for the criticism (Kate posted a photo of her and Kurt that same Father's Day), and he said that if changing their names to Russell would help them feel better, they should do it and "shut up already."
The public dispute, as it turns out, prompted Bill and Oliver to try to make amends. He told Larry King in a 2018 interview that the incident resulted in them meeting up for the first time in 12 years.
Kate Hudson 'didn't like' having famous parents
While their relationship with their biological father has been tense, Kate and Oliver have lots of happy childhood memories with Goldie and Kurt. But neither of them ever really enjoyed the side effects of having famous parents.
In a September 2016 interview with Howard Stern, the Almost Famous alum talked about growing up in the spotlight.
As Stern said, "You said when you were around 12 years old, you'd go out somewhere with your mom. And you'd be in public, and it embarrassed you that she would get so much attention."
"I didn't like it," Kate responded.
As she continued, "My parents always had the best thing when we were with them. They were just really kind, just would say, 'Not when I'm with my kids.' It can get overwhelming when you're little."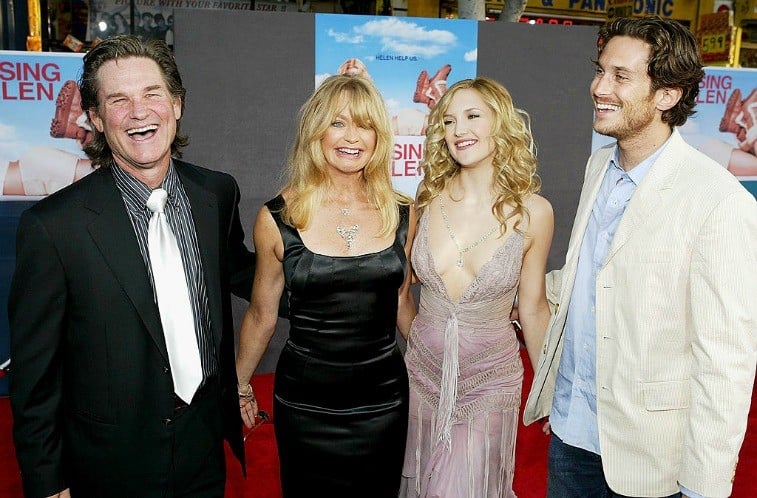 Oliver Hudson felt 'anger and frustration' over having famous parents
In his interview with King, Oliver also talked about growing up with Goldie and Kurt.
"The toughest part, especially as a young kid, is people wanting a piece of your parents," he said. "We're not cognitive enough of it at that age to understand what it is, so all we—or I—saw was these fans taking my mother away, meaning taking her time and attention away from me. It bothered me. It really, really bothered me. Now it's a different story. But as a kid, I remember feeling anger and frustration that these people were infringing on our lives. So, that was tough."
Of course, Kate and Oliver are both famous parents themselves now. Each of the siblings has three children. Kate has Ryder Robinson, 17, Bingham Hawn Bellamy, 9, and Rani Rose Hudson Fujikawa, 2. Oliver has Wilder Brooks Hudson, 13, Bodhi Hawn Hudson, 10, and Rio Hudson, 7.