Kate Hudson has had some famous relationships. The star grew up in the spotlight, being the daughter of Goldie Hawn and singer Bill Hudson, and stepdaughter of Kurt Russell. And outside of her successful acting and business careers, fans have always been fascinated by her relationships and family life. So, is Kate Hudson married? And how many times has she been married before?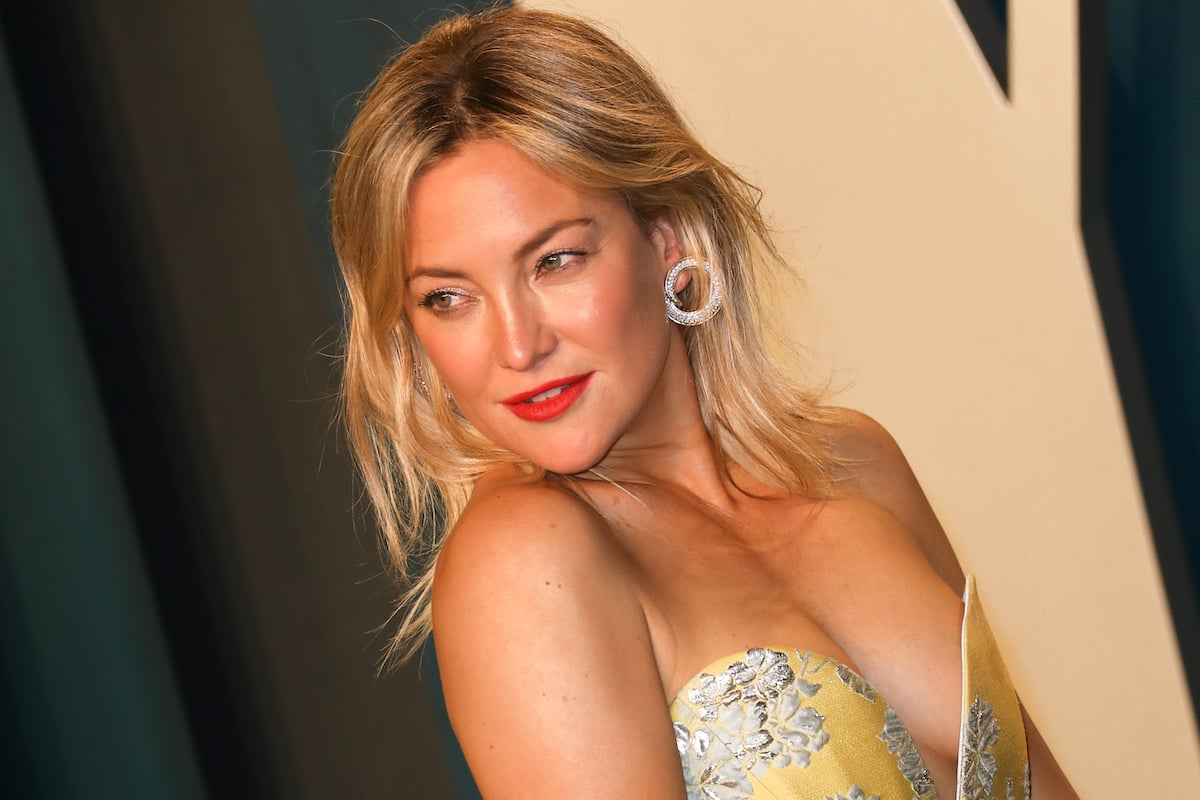 Does Kate Hudson have kids?
Hudson has three children, and all three of them have different fathers. Her eldest child, Ryder Robinson, 17, she shares with her ex-husband, Chris Robinson. Hudson was married to Robinson from 2000 to 2006, and their divorce was finalized in 2007.
Hudson's middle child is Bingham Hawn Bellamy, 9, whom she shares with ex-fiancé Matt Bellamy. Hudson was with the Muse musician from 2010 to 2014. They called off their engagement because they "had different visions of how we wanted to live our lives," as she told Allure in 2015.
Hudson gave birth to her third child, Rani Rose Fujikawa, in 2018. She shares Rani with her partner, Danny Fujikawa, who is also a musician, just like Hudson's two other baby daddies. What can she say? She has a type!
RELATED: Kate Hudson vs. Goldie Hawn: Who Has the Higher Net Worth?
What is Kate Hudson's net worth?
When she's in work mode and not mom mode, Hudson runs several successful businesses and is still acting. The Almost Famous alum co-founded Fabletics in 2013, launched a plant-based line of wellness supplements called INBLOOM in 2020, and she also launched King St. Vodka.
Between her active businesses and acting career, Hudson has amassed an estimated net worth of $80 million. She reportedly makes around $50 million pre-tax per year for Fabletics alone.
RELATED: Kate Hudson Hates Watching Her Movies, but This Is the First One She Showed Her Son
Who is Kate Hudson's boyfriend?
While Hudson has been married and engaged to different men in the past, she and her current partner, Fujikawa, are not married. They've been together since 2017, but they've already lived a lifetime together, considering that Fujikawa is the stepbrother of Hudson's best friends, Sara Foster and Erin Foster.
"We've known each other for 15 years. He's my best friend's stepbrother," Hudson said on The Talk in 2018. "We kinda skipped through the part of knowing what the hiccups were. You kinda skip the part of going, 'Oh, you're like that?'"
As she continued, "In terms of family, I've known his family forever. To have that connection is really powerful."
The two aren't planning on getting married anytime soon. They've followed in Hawn and Russell's footsteps and have opted to build a life together without the pressure of planning a wedding.
"Oh god! I'm not thinking about that," she told Entertainment Tonight in 2019. "Yeah, especially after one wedding, you're like, 'Whew!' It's a lot of work but yeah, not anytime soon but I love the man!"
Hudson shared the story of her unexpected first date with her best friend's stepbrother in 2017. As she wrote in her Instagram caption:
"The first time I met Danny I was 23 and enormously pregnant with Ryder. His step sisters are my best friends @sarafoster @erinfoster and so it goes we have been in the same circle for over a decade! A year ago today Danny took me on a hike and what I thought was just a hike with a family friend turned very quickly into an unexpected first date. No moves were made on this first date. In fact, it took months for him to make a first move! And as a kiss on this bridge would have been nice, the kiss a year later was so much sweeter."
The Hudson/Fujikawa/Hawn/Russell family has evolved past the need for weddings.