Kate Hudson's Off-Beat Beauty Hack Is Painful and Cold
Find out the peculiar thing Kate Hudson does to keep her skin glowing.
Kate Hudson is a talented actor who first rose to fame in the '90s. The daughter of legendary actress Goldie Hawn, Hudson has managed to remain relevant as an actress for decades.
These days, Hudson is a working mother of three children, and in addition to her work as an actress, she has forged a very successful career as a businesswoman, co-founding the fitness brand Fabletics.
Even more surprising, Hudson easily looks several decades younger than she actually is — which could be attributed to her strict skincare routine, which includes one especially shocking ritual. 
How did Kate Hudson become famous?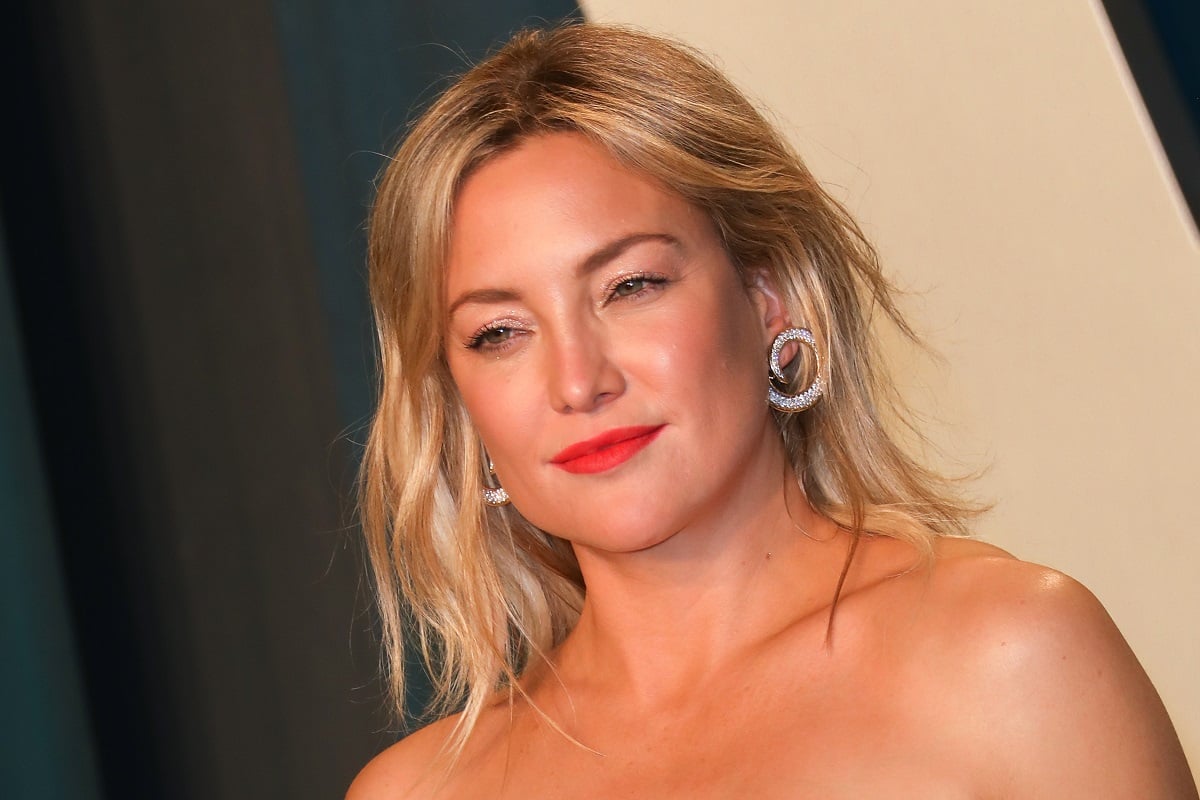 Hudson was born in 1979, the daughter of Goldie Hawn and actor Bill Hudson. As a toddler, Hudson's parents separated, and she was ultimately raised by her mother and her mother's longtime boyfriend, Kurt Russell.
Hudson knew from an early age that she wanted to become an actress, and even though she was accepted into New York State University, she decided to pursue a career in entertainment.
Beginning in the late '90s, Hudson started appearing in a variety of movies. A few of her early roles included parts in films like 200 Cigarettes and Almost Famous. It didn't take long for Hudson's star to rise, and by the early 2000s, she was known around the world not only as Goldie Hawn's daughter but as a successful actress in her own right.
Over the past decade, Hudson has chosen to appear more frequently in independent films, rather than big-budget fare, but through it all, she has remained popular with her fanbase. 
What is Kate Hudson's skincare routine?
Hudson's stunning beauty can likely be attributed to her fabulous genetics, but it is clear that the actor takes great care of herself. She is vocal about her love of healthy living and prefers to eat healthily and exercise often. Additionally, Hudson follows a strict skincare routine. 
Recently, Hudson opened up about her beauty and skincare ritual. The star admitted that she still looks to her mother for beauty inspiration and advice and that they both "love our makeup and creams." She also stated that she never skips out on washing her face at night and that using a good toner is "a game-changer."
The star never goes without moisturizer and sunscreen, which helps to protect her skin against premature aging and sun damage. Most of Hudson's tips are easy to incorporate into everyday life — however, one of her tips seems a little more "out there." 
Kate Hudson's weirdest beauty hack
In 2012, Hudson revealed that when she feels like her skin is looking "dull and tired," she turns to a trick that she learned from a celebrity makeup artist. She revealed: "A makeup artist who has worked with dozens of people said 'I used to work with this actor and every day he would stick his face in an ice bath. A little water and a lot of ice. And he would just stick his face in and try to be in there as long as he could, sort of dab off, and go back in.' I started doing it."
Hudson didn't state how long she likes her leave her face in the ice bath, claiming that the length of the treatment "depends how badly I want it." Clearly, whatever Hudson is doing is working, whether it is her commitment to diet and exercise or her habit of occasionally submerging her face in ice-cold water.