Why Kate Middleton Attending the 'No Time To Die' Premiere Was 'Hard on Meghan Markle' According to Royal Expert
One week after Prince Harry and Meghan Markle traveled to New York City for a global event, a few senior royals made an appearance in London for a world premiere. Prince William, Kate Middleton, Camilla Parker Bowles, and Prince Charles all attended the No Time To Die premiere. The new Bond movie features Daniel Craig playing 007 for the final time and the senior royals were out in full force as movie theaters all over the world are welcoming audiences back.
And now a royal commentator is pointing to the way the Duchess of Cambridge looked that evening as being difficult on the Duchess of Sussex. Here's more on that and why Prince William and his wife are being accused of breaking protocol on the red carpet.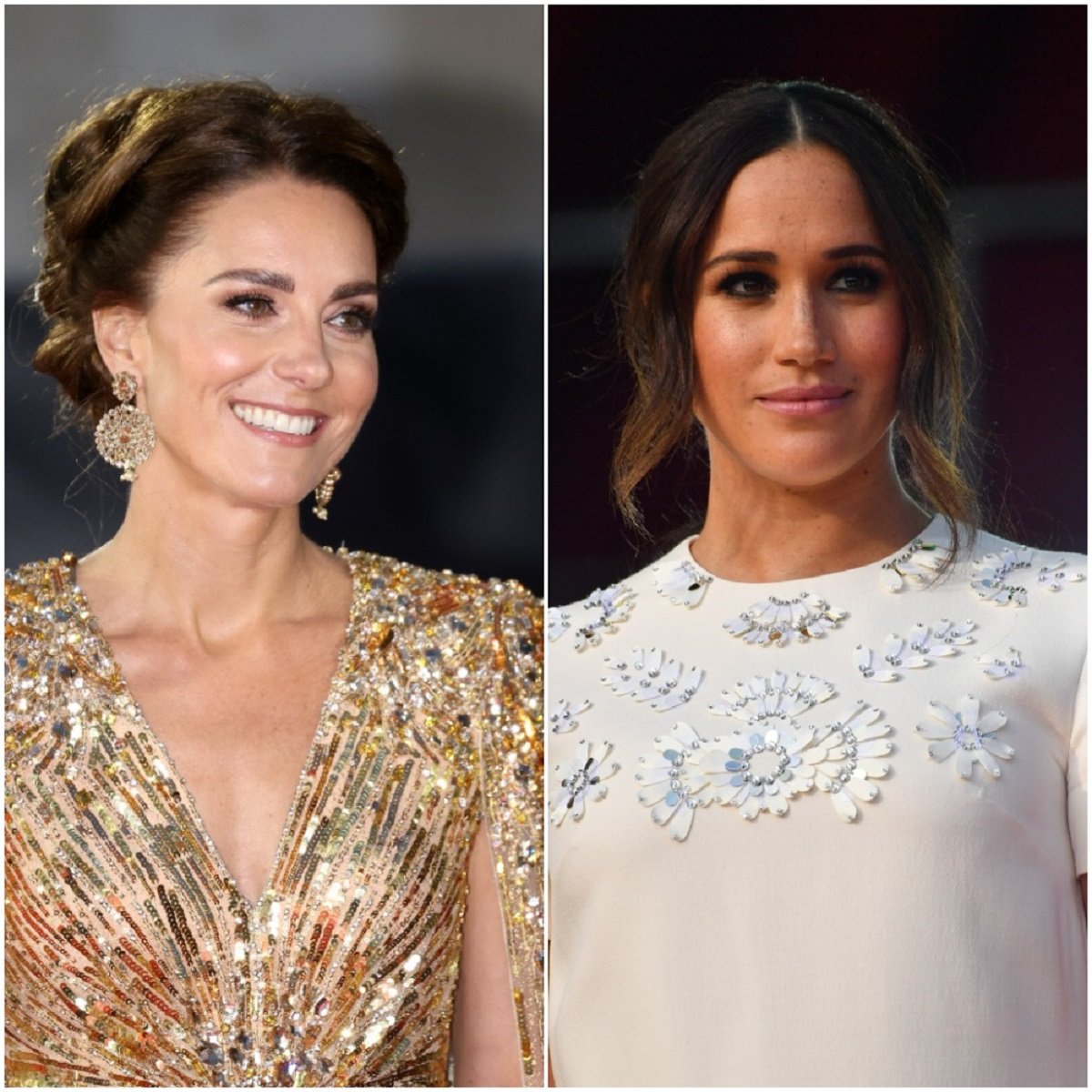 Kate stunned at 'No Time to Die' premiere in gold gown
After the release of the film was delayed multiple times because of the coronavirus [COVID-19] pandemic it finally premiered at London's Royal Albert Hall on Sept. 28.
All eyes were on Kate who looked beautiful in a sequined gold cape gown by Jenny Packham. The duchess wore matching metallic pumps to go with her dress and completed the look with gold statement earrings from Onitaa.
So why would this be a problem for Meghan who is no longer a senior royal and living over 5,000 miles away with Prince Harry?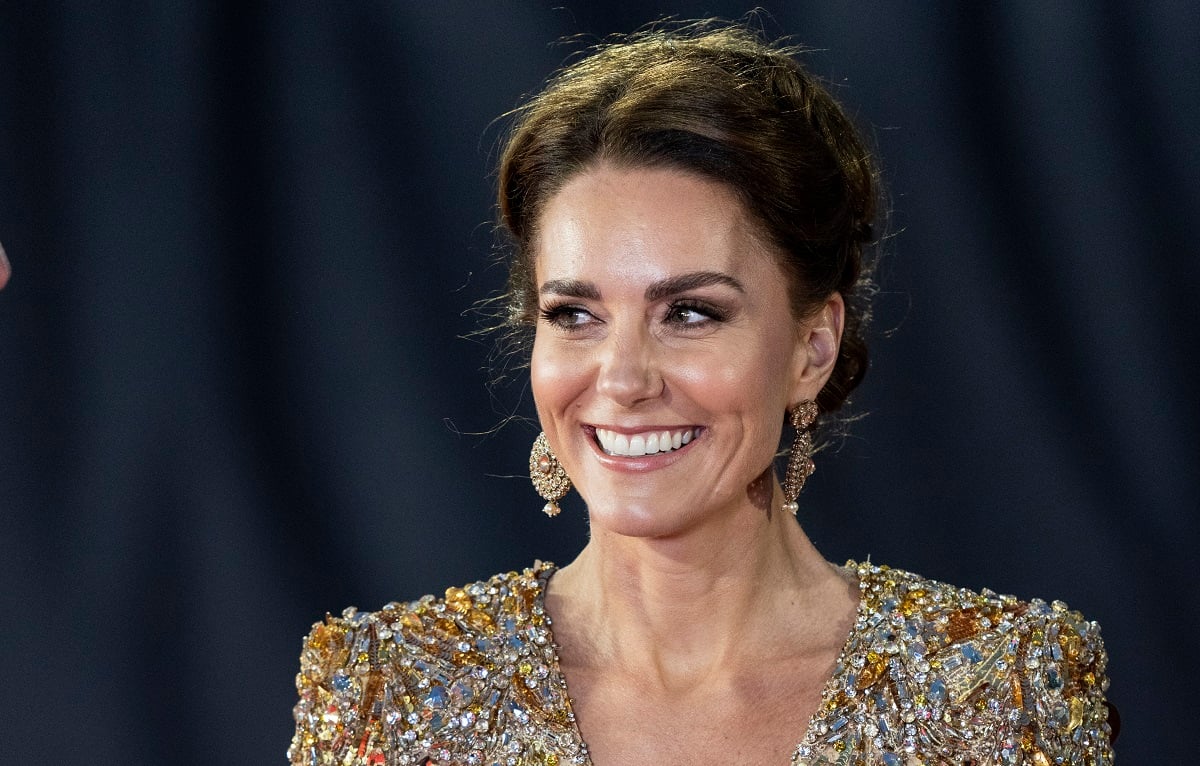 Royal commentator says Kate's look was 'hard on Meghan'
Royal commentator Neil Sean believes that Kate followed up Meghan and Harry's public return to the limelight by upstaging everyone.
"For Kate, she looked absolutely stunning and this must have been very hard for Meghan, simply because she thought this was a big return to the world stage," Sean said. "Moving forward, there was another problem too. The bigger problem is how you upstage something like that, and let me tell you how it works within the royal family — I know people say there's no competition but that's not true. There is competition, and Kate proved that on Tuesday night because all eyes should have been on the ladies, the stars of Bond."
Did Will and Kate break protocol on the red carpet?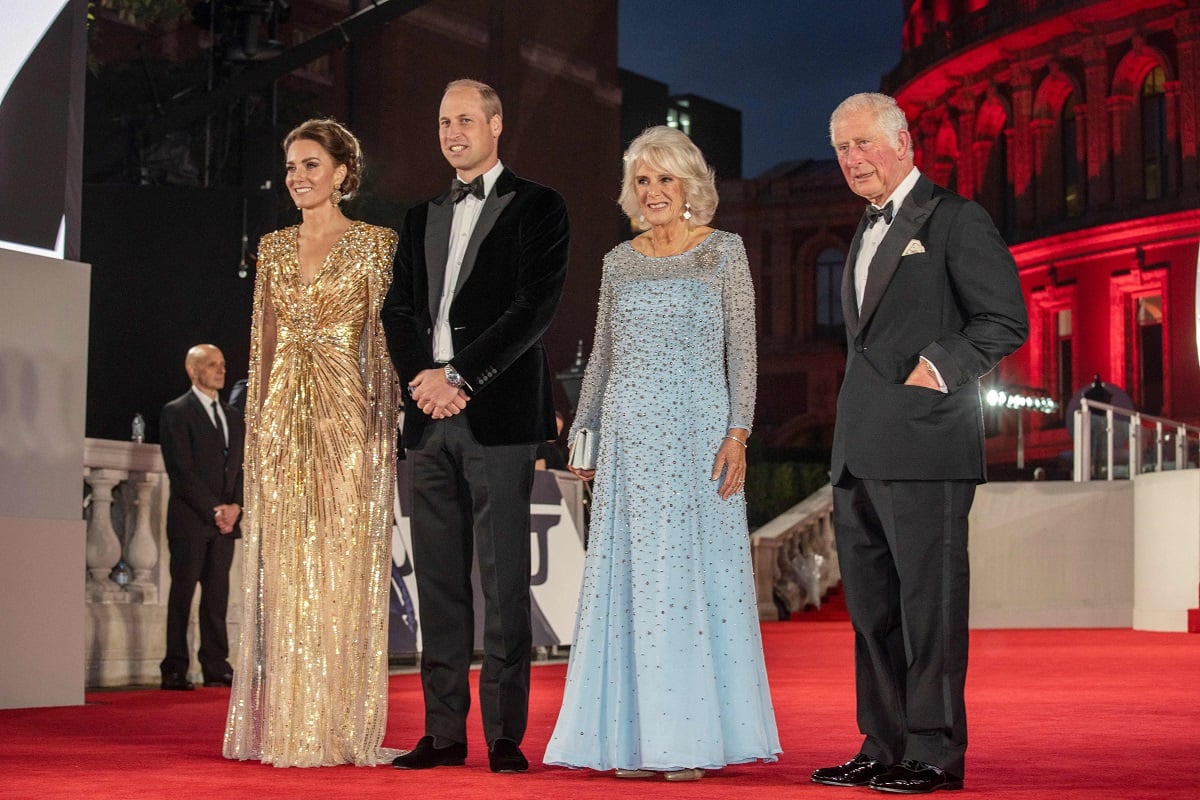 Another royal expert spoke about the Cambridges' appearance on the red carpet and according to him, the couple broke away from the traditional protocol by "blending" with the film's stars.
Darren Stanton, who is known as the "Human Lie Detector" and previously worked in law enforcement before becoming a celebrity behavioral expert, gave his insight on William and Kate's appearance at the event. He noted that the second-in-line to the throne and his bride were "breaking usual royal protocol in blending in with everyday household celebrities" compared to the "awkwardness" of the older royals they attended the premiere alongside.
"When analyzing Prince William and Kate talking to famous faces and in their general demeanor, there seems to be a real interest and an ease of communication in their body language showing little to no awkwardness and their conversations appear more as counterparts than superiors — almost making them part of the celebrity circuit themselves," Stanton explained (per Express).
He added: "I think people thought that Meghan and Harry were going to be the new power couple in the monarchy and they definitely began to do this by shaking up a lot of traditions around their wedding and public appearances. However, it is clear that William and Kate have used this as a platform to grow immensely popular with the public in recent years too."