Kate Middleton Is 'More Confident and Stable Than Prince William' in 1 Scenario — Body Language Expert
According to body language expert Darren Stanton, Kate Middleton exhibits signs of being "more confident and stable" than Prince William in one crucial scenario.
Since coming into her own as Princess of Wales, Kate has shown changes in her body language that indicate to Stanton she's "adopting a personal sense of power" in her royal role. And he thinks she even outdoes William regarding confidence in crowds.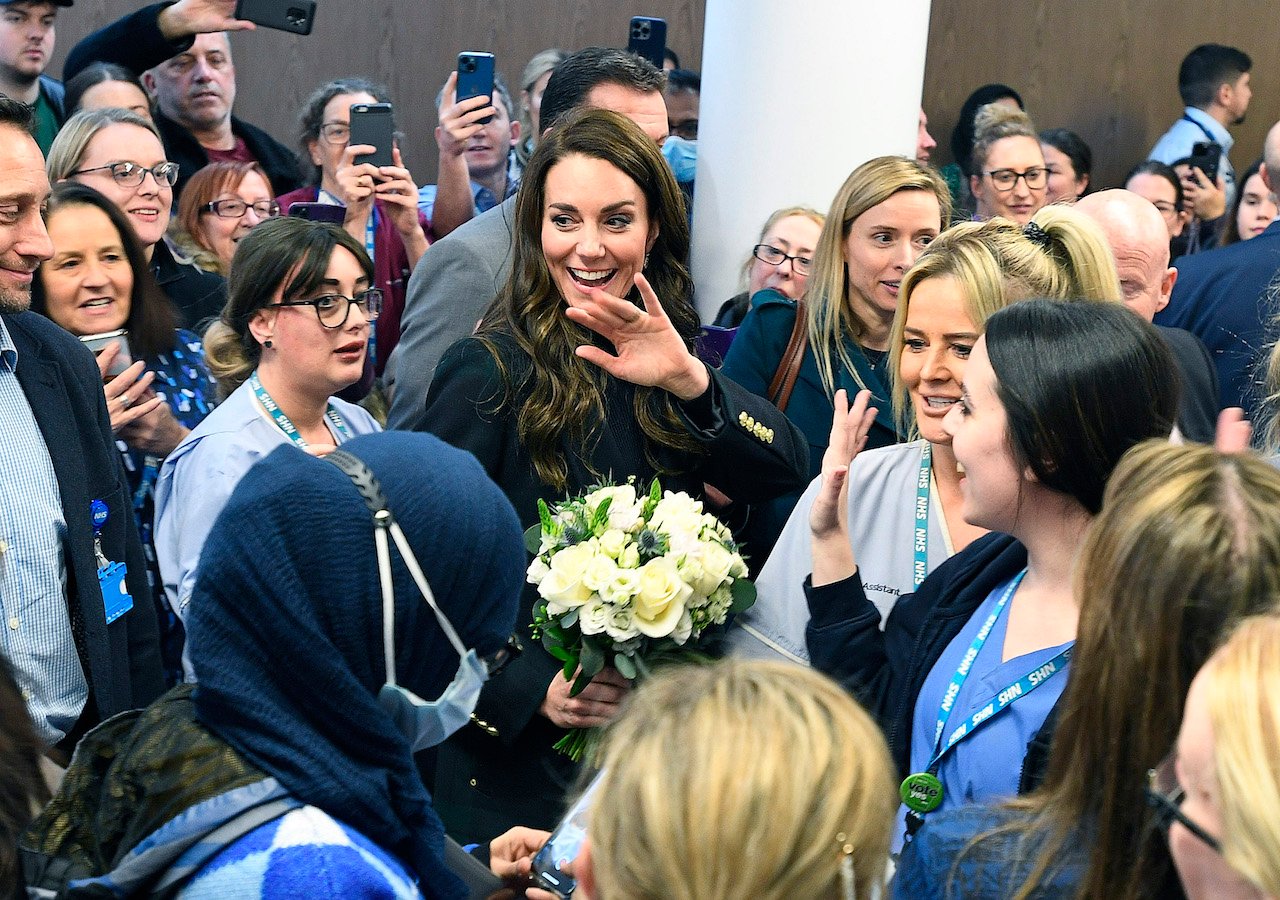 Kate Middleton give signals of her confidence in her clothing choices, body language expert says
Speaking on behalf of Betfair Casino, Stanton noted Kate's seemingly "adopting a personal sense of power" as a princess. That's illustrated through her body language and evolved fashion, he said.
For example, Kate wears "superhero colors" like red and blue, indicating strength and self-assurance. Stanton explained, "Another key signal of Kate's confidence is demonstrated in her clothing."
"Previously, she may have gone for the more informal or casual clothes," he said. "But … we have seen her adopting more powerful modes of dress and [colors], such as the striking reds, blues, and purples."
Stanton pointed out that "Kate tended to hold her hands in front of her body" as a new royal. He also noted that this frequently happened "when she knew she was being photographed."
According to Stanton, she was creating an unconscious barrier and signaling a lack of confidence. However, "Kate has managed to overcome her nerves and rarely displays these gestures anymore," he said. 
Since adopting the title of Princess of Wales, he offered, "Kate's body language has definitely changed."
Kate Middleton is 'more confident and stable than Prince William' while addressing the public, according to a body language expert
In some ways, Stanton noted that Kate had surpassed William in her confidence gains. "She is also more confident and stable than Prince William [while] addressing the public," the body language expert said.
"Although William has developed over the years, he has been known to display signs of nerves and timidness in certain situations, whereas Kate does not show any signs," he went on. "She is most definitely the more dominant person in the relationship and is often on hand to support William." 
Stanton added, "From her recent appearances, it's clear Kate has now embraced and developed the skills she needs to eventually become queen."
Kate has "clearly taken to the Princess of Wales role very easily and effortlessly," he shared. He added this proves "she is confident in her own abilities as [a] princess."
Kate Middleton 'conducts herself with great gravitas' and is 'suitably in sync' with Prince William — body language expert
After analyzing Kate and William's body language as a couple, Stanton noted they have a "hidden communication" that they use. The expert explained, "They maintain lots of eye contact when together, and we see subtle gestures, like a touch on the elbow or briefly holding hands when appropriate."
"They also share little innocuous looks that we tend to see a couple who have been together for a long time exchange," Stanton offered. He noted, "It's a hidden communication in the best possible sense that only strengthens them as a pairing." 
Furthermore, the expert added, "Kate conducts herself with great gravitas, and when she does join William, the two are suitably in sync."