Kate Middleton and the Countess of Wessex Are 'Closer Than Ever' Amid Royal Family Drama
Both close friendships and more challenging relationships are found in all families, including those that play out on the international stage. Kate Middleton and the Countess of Wessex have always had much in common thanks to their similar entrances to the royal family, which has become even more true following Prince Harry and Meghan Markle's recent interview with Oprah.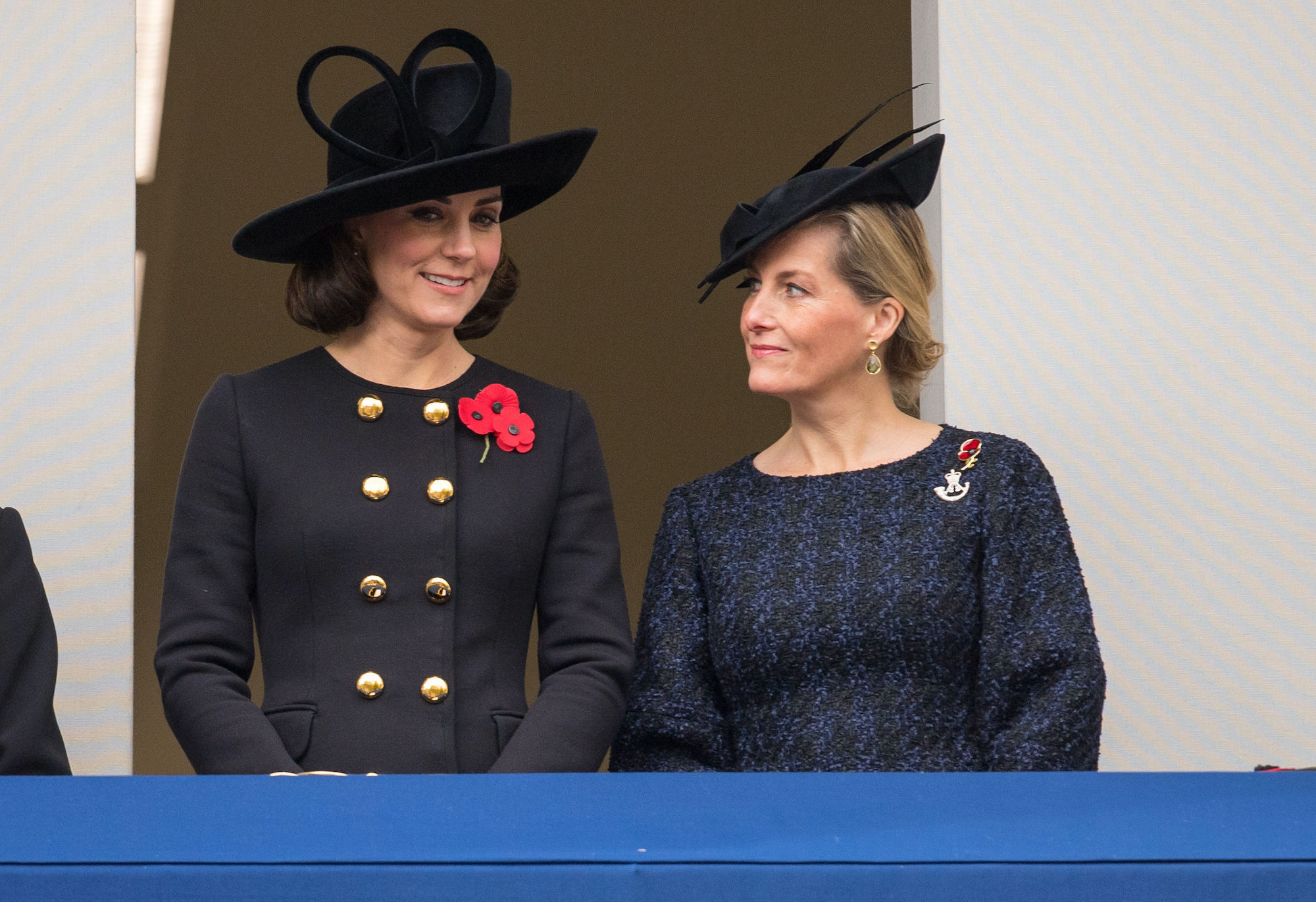 Who are Kate Middleton and Sophie, Countess of Wessex?
Kate Middleton, officially known as Catherine, Duchess of Cambridge, married future king Prince William in 2011 and is the mother of future king Prince George. She met Prince William in 2001 while studying art history at the University of St Andrews. Sophie, Countess of Wessex, is the wife of Prince Edward, the youngest son of Queen Elizabeth II and Prince Philip. She worked as a secretary for various public relations firms, and even started her own, before marrying Prince Edward in 1999. Unlike many royal in-laws, the duchess and countess both come from middle or upper-middle-class backgrounds. 
Kate Middleton and Sophie, Countess of Wessex share similar backgrounds
Because Kate Middleton and Sophie, Countess of Wessex both come from non-royal families, their similar backgrounds and shared experiences while adjusting to a new way of life have allowed them to become good friends since marrying into the royal family. Diane Clehane of Best Life explained that both women needed to earn the Queen's trust and approval, learn about royal protocol, and take on new duties to find their place in one of the world's best-known families, which has given them more in common than they have with most of their other in-laws. 
Kate and Sophie have both worked hard to win the hearts of the world while avoiding drama as much as possible, which has built their friendship as both public figures and family members. The ladies have frequently participated in both in-person and online events and appearances together over the years, and they're both committed to making life as normal as possible for their children and even enjoying some Netflix together from time to time.
Kate Middleton and Sophie, Countess of Wessex have grown closer in the past year
In a family as busy and visible as the Windsors, every member plays an important role, and absences are quickly noticed. Kate Middleton and Sophie, Countess of Wessex have both experienced an increase in royal duties since Prince Harry and Meghan Markle moved to the United States last spring, even as many of their regular events and appearances have been canceled or modified. This adjustment has given the pair more opportunities to spend time together and grow closer. 
Harry and Meghan's recent interview with Oprah brought the family drama we've all experienced to the international stage. Although only those involved will ever know what is completely true and what might not be, accusations surfaced that hurt both Kate and Meghan. Kate's constant efforts to avoid controversy made navigating the aftermath of the Oprah interview a new experience for her, but she was able to find a close confidant in Sophie. Sophie, who also dealt with a scandal directed at her when a private conversation was secretly recorded in 2001, has reportedly gone out of her way to support Kate over the past several weeks. 
Like any family, some members of the British royal family are closer than others, and the challenges of the past year have brought Kate Middleton and Sophie, Countess of Wessex closer than ever. Royal fans across the globe can't wait to watch their friendship continue to grow as they begin to return to in-person events and engagements!