Inside Kate Middleton's Daily Routine
Being a member of the royal family requires excellent time management skills and planning. For Kate Middleton, carving out some time for herself and her family is also a top priority, which makes her daily routine all the more complex (and different every day). What does the Duchess of Cambridge do every day? Keep reading for an inside look at Kate Middleton's daily routine.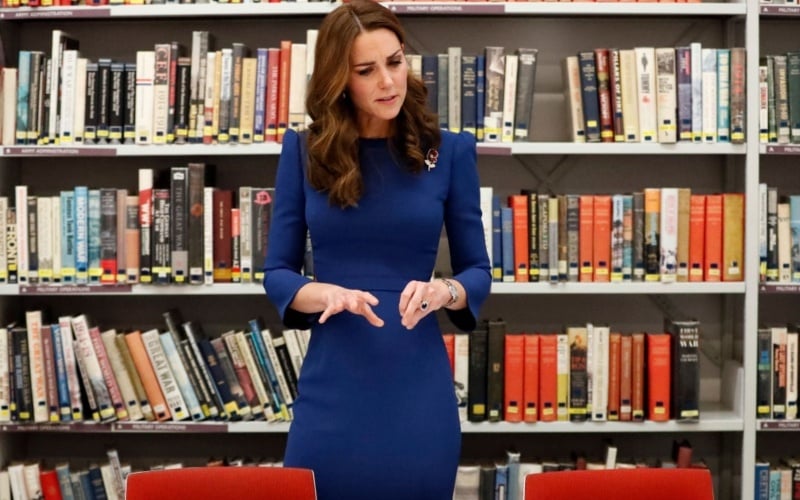 Kate Middleton's daily routine
With her busy schedule, Kate Middleton's daily routine is constantly changing. That said, there are a few things that the duchess rarely skips out on. Below, we take a closer look at some of Kate Middleton's top priorities for the day.
She gets a workout in
Staying active is a top priority for Kate Middleton. The Duchess of Cambridge is known to get a yoga session in (something she and Meghan Markle have likely bonded over) but also tends to switch it up. Kate Middleton is allegedly a big fan of pilates and also jogs. In addition, she incorporates CrossFit and skiing into her workout routine and is known for her planking skills. The duchess can apparently hold planks for 45-seconds and does a few every day.
She walks the dog
Another way Kate Middleton stays active in her daily routine? By walking the dog. The Cambridge family dog, Lupo goes for walks on the grounds of Kensington Palace.
She attends royal engagements
Kate Middleton's daily routine might change on the regular, but one thing is pretty much always on her schedule — royal engagements. A large part of the duchess's job as a royal is to attend events on behalf of the queen, which includes ceremonies, meetings with world leaders, and even fancy State Dinners. In addition to the work she does for the queen, Kate Middleton is also involved in dozens of charities and attends benefits, meetings, and events on behalf of her involvement.
She carves out quality time with Prince George, Princess Charlotte, and Prince Louis
As a member of the royal family, Kate Middleton is fortunate enough to have help when caring for her three children. However, she likes to be as hands-on as possible and spends a lot of quality time with her little princes and princess. The four of them play in the garden a lot and the littles sometimes tag along with their mama when she goes to work.
She cooks meals for her family
Rumor has it, Kate Middleton is a wonderful cook and likes to make homemade meals as often as her busy schedule allows it. The duchess keeps up with a healthy (read: clean) diet and likely feeds her children in the same manner with the occasional pasta dish, as it is one of Prince George and Princess Charlotte's favorites.
She shops for groceries
Just because she is a royal doesn't mean she doesn't do normal things like grocery shop. With a love of cooking (and focus on health), ingredients are very important to Kate Middleton. The duchess makes regular trips to the market to pick up items her family might need for the week.
She spends time with Prince William
With matching busy schedules, Prince William and Kate Middleton might have a harder time penciling each other in. That said, they make it a point to always work on their relationship and spend quality time together — not just when attending events. One of their favorite ways to wind down is to order takeout and watch TV.
Check out The Cheat Sheet on Facebook!