Kate Middleton's Go-To Face Oil Is Reportedly This $50 Amazon Find
Kate Middleton has famously beautiful skin. But she's also notably humble. It makes sense, then, that her favorite face oil comes at an accessible price.
Finding the right beauty products can be a hassle. That's why many consumers turn to celebrities for advice. After all, public figures must always look their best. That's why Kate Middleton's face oil recommendation is promising. The Duchess of Cambridge has famously beautiful skin. But she's also notably humble. So it makes sense that her favorite face oil comes at an accessible price.
The Duchess of Cambridge is a beauty icon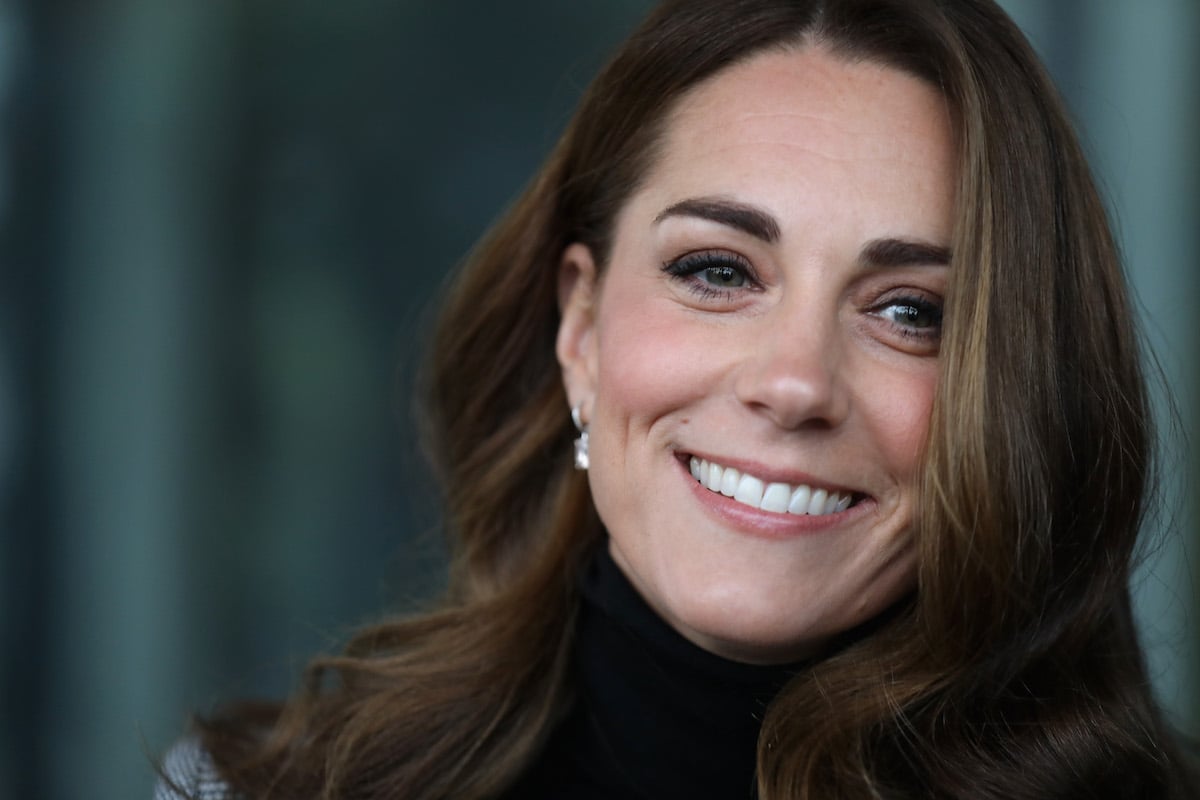 Kate Middleton launched into the public eye when she married Prince William, heir to the British throne. As the Duchess of Cambridge, her list of royal duties has grown quite long. The queen seems to see potential in Middleton and even appointed the duchess to represent her favorite charity. 
Middleton has used her spotlight to set trends and good examples. She has been seen on commercial flights with her husband, showing she cares about reducing her carbon footprint. Also, to promote sustainability in fashion, she wore the same dress to two separate BAFTA Awards ceremonies and has reused other pieces. With that kind of track record, it's no wonder her favorite face oil is cruelty-free and affordable.  
What is Kate Middleton's favorite face oil?
Rosehip oil is not new. Essential oils are one of man's oldest inventions. According to Kari Gran, rosehip oil has been a part of beauty routines for thousands of years. Ancient Mayans and Egyptians used it on their faces, probably for the same reasons as Middleton. But it's having a moment, thanks to celebrity recommendations. Many notables, including Middleton, call Trilogy Rosehip Oil Antioxidant+ their go-to face oil. She claims she's been using the product since her second child was born, Yahoo! News reports. 
According to Trilogy, its rosehip oil helps the skin stay dewy and elastic, preventing wrinkles. Middleton certainly has a dewy face that appears mostly wrinkle-free. Although the product is called rosehip oil, that's not the only ingredient. It also includes "super antioxidants" from açaí, tomato seed, and cranberry and is 100% organic. Trilogy's formula costs about $45 for a one-ounce bottle, so it won't break the bank. The reasonable price is another example of the duchess living like a regular person. 
Middleton joins Victoria Beckham and Cara Delevingne in recommending Trilogy rosehip oil. According to the manufacturer, users should apply the oil twice daily.
What are Kate Middleton's other beauty picks?
Trilogy's product isn't the only facial oil Middleton uses regularly. She's also a big fan of Beuti Skincare's Beauty Sleep Elixir. According to the company's founder, the Duchess of Cambridge likes the oil so much she shared it with her sister-in-law, Meghan Markle. Leila Aalam told Harper's Bazaar that Middleton uses the product religiously and that the former Duchess of Sussex began to do the same when she saw the effects. 
Although it's also a face oil, Beauty Sleep Elixir serves a different purpose than Trilogy's rosehip formula. Beuti designed its elixir to reduce inflammation and redness. Royal duties and three kids probably keep Middleton too busy to get eight hours of sleep every night. But with a combination of 14 plant-based oils, Beauty Sleep Elixir helps keep her face looking fresh and well-rested. 
RELATED: Kate Middleton's Wedding Dress Required Seamstresses Washing Hands Every 30 Minutes to Keep It Pristine
Related post url: