Kate Middleton Is Reportedly 'Quite Insecure' About Her Looks and 'Never Considered Herself Pretty'
Catherine, Duchess of Cambridge is one of the most influential women in the world. She married Prince William back in 2011, and ever since, she's become not only a figurehead in the royal family but also a patron of various charities, a fashion icon, and a role model.
A friend close to the duchess, though, once revealed that Kate doesn't have nearly as much confidence about her looks as she might portray.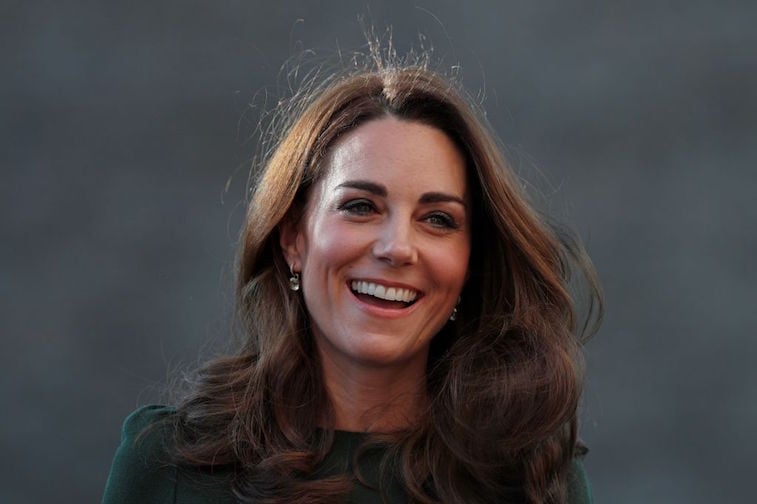 Kate Middleton has become incredibly influential
When William and Kate started dating back in 2002, they kept their relationship a secret. The two didn't want the media attention that would come if word got out that they were dating. But eventually, they couldn't hide it any longer, and Kate found herself at the center of a paparazzi storm — something she had never experienced before.
Fast forward nearly 20 years later, and Kate has become one of the most influential women in the world. She's a patron of various charitable organizations around the globe, not to mention one of the most sought-after style icons. She's grown into her royal role, seemingly with ease — but she might not be as confident as she looks.
Kate was once criticized for being too 'middle class' to be a princess
When word got out that William and Kate had started dating, people quickly formed opinions about the prince's choice of partner. Kate had come from a middle-class family; her parents owned an online party supply business. Though she was wealthy, her family didn't run in the same social circle as the royals.
When William and Kate briefly broke up in 2007, the criticism started. (At the time, nobody realized they'd soon get back together.) People on the outside felt that Kate was too "middle class" for William and thought it was for the best that they'd split up. Eventually, though, the two got back together, and these days, Kate is adored by the public.
A friend once revealed that Kate was 'insecure' about her looks
Royal biographer Katie Nicholl once wrote that, despite what we see of Kate on the outside, she wasn't always confident in herself. "… Even though she had secured the most sought-after boy at St. Andrews, she never gloated," a friend told Katie Nicholl of Kate's confidence during college. "She was actually quite insecure about her looks and never considered herself pretty; she was very sweet and very shy." This may come as a surprise to fans, but when analyzing Kate's overall persona, she does seem a bit less outspoken than other members of the royal family and slightly more reserved.
Though Kate has reached an immeasurable amount of fame since her college days, those insecurities, should they be present, often don't go away. These days, Kate presents herself with confidence. But she's always remained modest in her demeanor, and it could be because there is a part of her that still lacks that security. Kate is soft spoken, but she interacts well with people. She's certainly become the new People's Princess through the years, and she might feel more relatable because she didn't come from as notoriety as her husband did.