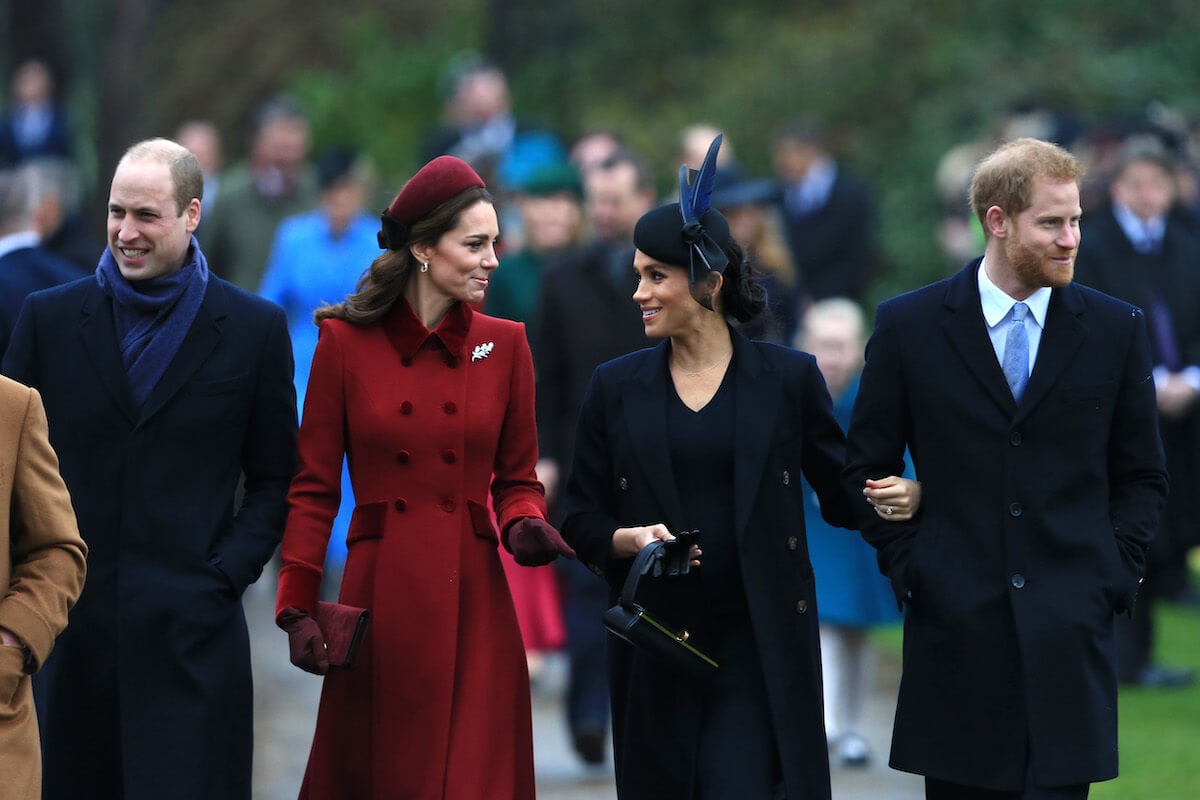 Kate Middleton and Meghan Markle 'Have a Chance' at Reconciling, Hinges Upon William, Harry — Expert
Kate Middleton and Meghan Markle may someday reconcile, but an expert says it all comes down to what happens with Prince William and Prince Harry.
There's hope for a Meghan Markle and Kate Middleton reconciling. Albeit, the tiniest bit. The royal sisters-in-law weren't the closest as working royals. Now, a relationship expert says there's a slight chance they could someday reconcile. The catch is that it all depends upon Prince William and Prince Harry.
'Constant comparisons' may have increased 'tension' in Meghan and Kate's relationship
They might be on opposite sides of the Atlantic Ocean — the Duke and Duchess of Sussex in California and Prince and Princess of Wales in England — but the "constant comparisons" of royal wives may still cause strain. 
"It's certainly possible that Kate may have been feeling uncomfortable or unhappy about the positive attention that Harry and Meghan were receiving during the Invictus Games," Louella Alderson, a relationship expert, told the U.K.'s Express. 
Kate, she explained, may feel "competitive" with Meghan. The reason? "Constant comparisons" as the latter continues to be in the spotlight despite leaving royal life nearly four years ago in March 2020. 
"Since Meghan and Harry's relationship started, there have been several reports of tension between her and Kate," Alderson said. "These tensions have likely only grown between the two since Meghan and Harry's departure from the royal family. And their subsequent media interviews where they have made controversial statements."
Even Harry admitted in his Spare memoir Kate might've been "on edge" because of comparisons with Meghan. "I think it had Kate on edge while putting her and everyone else on notice that she was now going to be compared to and forced to compete with Meg," he said, referencing the 2018 Royal Foundation Forum.
A Kate, Meghan reconciliation is only possible if the Harry and William rift ends
Alderson continued, saying that reuniting Meghan and Kate would start with their husbands, Harry and William. As in, the estranged brothers would have to be estranged no more. 
"Ultimately, Meghan and Kate will probably take their husbands' lead when it comes to reconciling," the expert said. "If the brothers are able to work things out, then there may be a chance for the two women to do so as well." 
If Kate and Meghan do reconcile, it might not be Fab Four moments all around. "It's important to remember that their relationship is complex and layered. And there may never be a complete resolution," Alderson said. "Once trust is broken in this way, it can be difficult to repair."
Meghan's 'choices' may not 'align with Kate's beliefs,' adding stress to relationship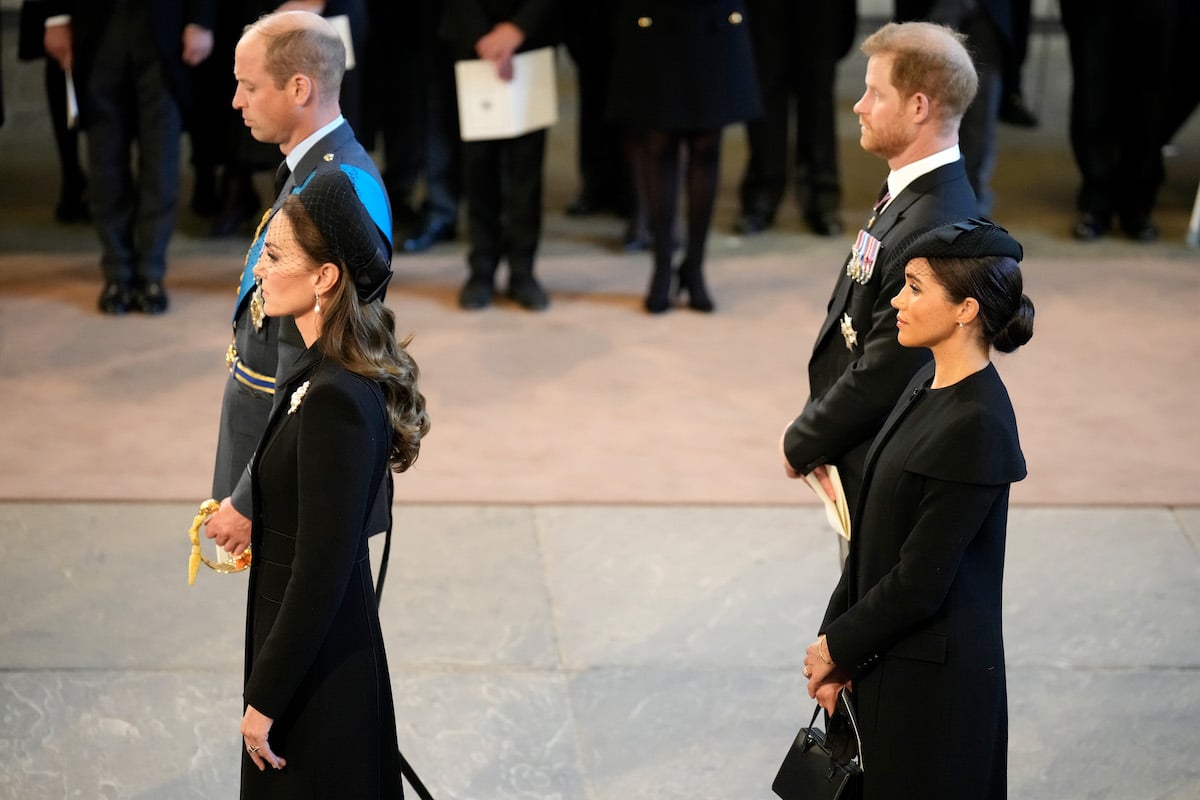 A major sticking point Alderson labeled a possible source of friction between Meghan and Kate,  different values and beliefs. Referring to the flower girl dress drama ahead of Harry and Meghan's 2018 royal wedding — reports later claimed Meghan made Kate cry — Alderson shared how Meghan handled it, as in claiming the "reverse happened," likely upset Kate. 
Kate, she said, seemingly has "strong values, and it's possible that Meghan's behaviour [sic] and choices don't align with Kate's beliefs." While Meghan claimed her sister-in-law had been the one to make her cry days before the wedding, Kate, Alderson said, is known to adopt a "dignified silence around any controversies." 
However, staying quiet may have been behind the drama, Alderson theorized. "It's likely hard for her to maintain this level of composure all the time," the expert said of Kate. "Biting your tongue, especially when constantly under scrutiny, can create a build-up of emotions that may eventually erupt. It's possible that this is what happened during the bridesmaid's dress fitting before Meghan and Harry's wedding."
For now, William and Harry remain at odds and so do Kate and William.