Kate Middleton's Latest Public Appearance Has Some Royal Fans Suspicious of the Duchess
The royal family is in the headlines all over the world, in the wake of Meghan, Duchess of Sussex and Prince Harry's tell-all interview. At the heart of all the controversy is Catherine, Duchess of Cambridge, Prince William's wife and the future queen consort.
Kate has been lying low in recent days and hasn't spoken directly to the press, but life goes on for a working royal, and she has been keeping up with her engagements and appearances. Still, one of her most recent public appearances has fans buzzing, with the Duchess of Cambridge earning a significant amount of backlash due to one particular detail. 
Kate Middleton has been a subject of scrutiny in recent days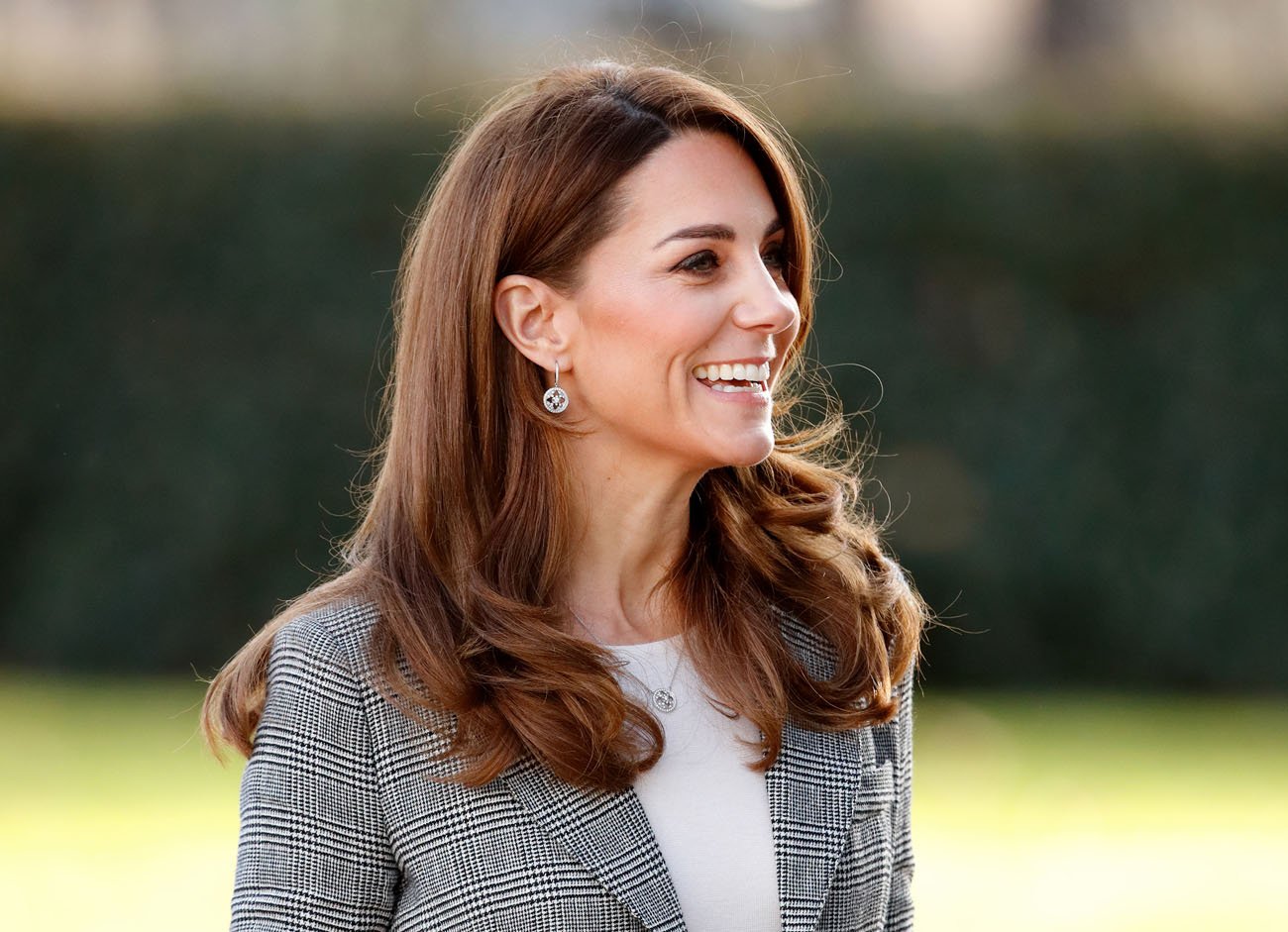 Kate has long been one of the most popular members of the royal family. She has been Prince William's love interest and confidante for years, with the two getting married in 2011 and going on to welcome three children.
Over the past decade, Kate has worked hard in her role as Prince William's wife, raising her children and appearing regularly at royal engagements. All in all, fans love Kate and gravitate to her easy charm and relatable good looks.
Still, after Meghan's bombshell interview with Oprah Winfrey, where the Duchess of Sussex claimed Kate made her cry in the days leading up to her wedding to Prince Harry, many fans are second-guessing Kate's true nature. Mehgan, on her end, insisted all was forgiven and forgotten between the two duchesses.
Kate hasn't spoken out regarding the accusations, or about her feelings toward Meghan — but she is continuing to work on behalf of the royal family, in spite of the increasing pressure on the family and the institution to make a big statement. 
Kate Middleton didn't wear a mask at a recent memorial 
On Saturday, March 13th, Kate made an appearance at a memorial for Sarah Everard, a young woman who disappeared in London and whose remains were discovered on March 12th. Kate's appearance at the memorial was low-key, but the royal still managed to leave flowers at the memorial site and to take a moment of silence for the 33-year-old victim. 
"She wanted to pay her respects to Sarah and her family," People reported. "She remembers what it felt like to walk around London at night."
Although Kate's time at the memorial was brief, photographers still managed to snap a few photos of the royal — and the fact that she apparently wasn't wearing a mask has caused a lot of buzz among royal watchers. 
Why are people slamming Kate Middleton?
After Kate's appearance, all headlines in the U.K. focused on Kate's appearance at the memorial and not on the actual crime. To many, it was tone-deaf. One critic took to Twitter to write: "When the front page should be about Sarah Everard but these papers manage to make it about Kate Middleton ."
Fresh off Meghan's interview, many Twitter users noted that the headlines would have been different if it was the Duchess of Sussex who attended the memorial instead of the Duchess of Cambridge.
Then there was the case of the face mask. While Kate's appearance at the Sarah Everard memorial wasn't the first time that Kate has been spotted in public without a mask since the start of the COVID-19 pandemic, it is one of the most shocking. The British government has advised all citizens to wear masks while in public, so it seems bizarre that Kate would choose to go without a face covering.
Some critics on social media are slamming Kate's maskless appearance, with some claiming that she is just trying to drum up positive PR by making sure that she was recognized at the event. One user wrote: "Hate to sound cynical but it seems a little too staged that Kate Middleton wore casual clothes to blend in but was also one of the few people not wearing a mask. Trying to look casual and not there for the PR but knows a mask would make her too unrecognisable."
Another Twitter user wrote: "Kate Middleton spotted without a mask at Clapham. Using a dead woman for good PR. Shameful."
Still, it is possible that Kate's choice to forego a mask at the memorial is a different kind of political statement. Since choosing to not wear a mask at some public locations is an offense that is punishable by an arrest or hefty fine in Britain, it could be that Kate was trying to gain a bit more public support by showing that, sometimes, not wearing a mask should not always lead to arrest.
Since Kate hasn't spoken out regarding her decision, it is hard to know what her true intentions were — but future public appearances might shed some more light on her thoughts on the matter.