This 1 Surprising Person Helped Kate Middleton Adjust To Royal Life and Parenting
Though she's taken to royal life like a fish in water, stepping into her role as a senior working royal has not exactly been a cakewalk for Catherine, Duchess of Cambridge. In the years leading up to her marriage to Prince William, the duchess was ridiculed in the press since her near decade-long relationship with the future Crowned King had seemingly stalled.
Once Kate and Prince William finally wed, the tabloid rumors did not stop. The Duchess of Cambridge was lambasted for her alleged lack of work ethic. Then, the press turned their attention to Kate's mother, Carole, a former flight attendant calling her "low-class."
In the early years of her marriage until more recent years, Kate had been allowed to step back from the spotlight to raise her children. There was one person to aid her in her parenting and royal journey along the way.
Kate Middleton has been more vulnerable and visible lately
While she was able to take a step back when her children were younger, and certainly with the media frenzy surrounding Meghan, Duchess of Sussex and Prince Harry, Kate is being thrust front and center now.
Capitalizing on Megxit and picking up cues from her more extraverted sister-in-law, the Duchess of Cambridge has been more vulnerable and visible. In fact, with all of the changes happening to cross the globe and in the royal fold, the Cambridges have been tasked with making the royal family look good. Sarah Gristwood, author of Elizabeth: The Queen and the Crown, explained to People,
What has been reinforced throughout all of this is just how important the Cambridges are. There is a repositioning going on within the royal family and we are clearly seeing this. I think this is one of the most important stages in Kate's life as a royal. As a young mother, Kate was allowed to raise her children away from the media spotlight but now we are seeing a shift. She's working harder, being more visible and we are also seeing more of the Cambridge children. Kate has been given a platform to take on a more prominent role. She's not just accompanying William to engagements, she is doing things independently and voicing new ideas.
Kate Middleton has struggled with balancing motherhood with royal life
Motherhood is no joke. Though Kate and Prince William have the support of their live-in nanny, Maria Barillo, the duchess has opened up about how hard things can be for mothers from all walks of life. In fact, when she and Prince William first welcomed Prince George in 2013, they tried to do everything themselves with no help. It did not work out well. Royal expert Katie Nicholl told The Mirror,
Kate was having a conversation with the Queen in which she confided that she had found being with George on her own, and not having a full-time nanny or a maternity nurse, very hard. William and Kate wanted to be hands-on parents, and they did it until September and then they recruited a nanny.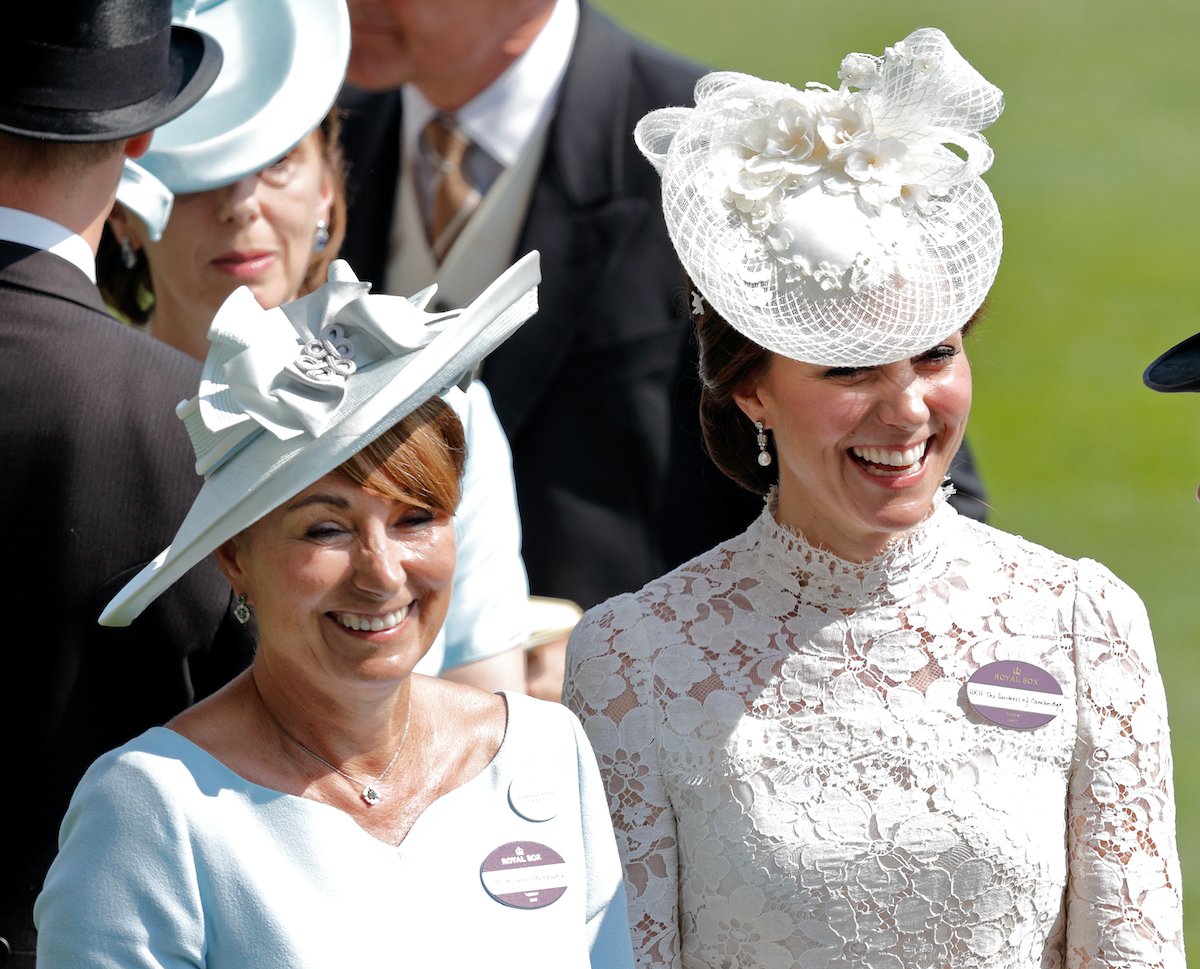 Kate Middleton's mother helped her adjust to royal life and parenting
In addition to the Cambridges fill-time nanny, Maria Teresa Turrion Borrallo, they also have some major help with Kate's mom, Carole Middleton.
"One of the things that allow William and Kate to be so ordinary is the presence of the Middletons in their lives," Nicholl explained. "Carol is a regular through those golden gates at Kensington Palace, she whizzes through in her Land Rover. There is no security because everybody knows her. She turns up to help with bedtime and bath time. She is absolutely indispensable."