Kate Middleton's Favorite Wedding Picture Doesn't Have Prince William In It, Says Royal Photographer
Kate Middleton may have married the love of her life on her wedding day but her favorite pic is not one with him in it.
Katherine, Duchess of Cambridge and Prince William have been married for many years now, but there was a time when they were fresh-faced newlyweds. For many who follow the royal family, Kate and Prince William's love story is one for the ages.
They started dating as teenagers and even today, with the weight of heavy responsibility on their shoulders, they still seem very much in love. There's no doubt Kate and Prince William enjoy looking back on their wedding day from time to time, and love looking at the photos that captured the special moments that day. Recently, a photographer who covered their wedding gave a revealing interview, where she discussed the royal wedding and the photo that is reportedly Kate's favorite of the day. 
When did Kate Middleton and Prince William start dating?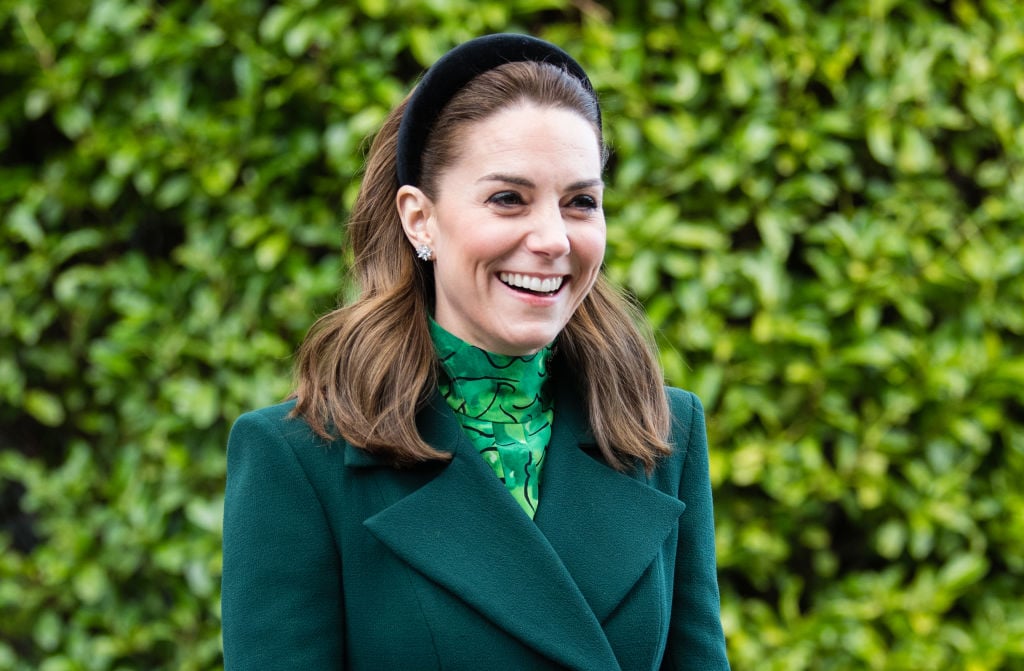 Kate first met Prince William when they were both students at St. Andrews University in Scotland. In the early 2000s, Prince William was still a very young man, having lost his beloved mother only a few years prior.
Kate was raised in a close, upper-middle-class family, and possessed a vivacious, outgoing personality. The two hit it off right away and began dating around the year 2002.
By 2004, the public had been alerted to the young couple's relationship. The pressure of the media attention got to them and after their graduation from university, they briefly broke up. Kate and Prince William's breakup didn't last long, and they got back together only a few months later.
By this time, everyone was curious about whether the two were for real and if they would ever announce an engagement. Kate was even given the nickname "Waity Katie" by the press. 
Kate Middleton and Prince William's wedding was watched by thousands
Prince William might have taken his time, but in 2010, he proved that he wanted to spend the rest of his life with Kate. In late 2010, Kate and Prince William announced their engagement, with Kate stepping out wearing the late Princess Diana's sapphire and diamond engagement ring.
While many had anticipated their engagement for years, it was still a pleasant surprise to many, and the news made headlines all around the world.
The speculation surrounding their wedding was intense, and when the big day arrived in April 2011, everyone was on edge waiting to see the gown that Kate chose and the way she styled her hair and makeup. When Kate stepped out of the car and onto the steps of the chapel, the whole world took a collective breath, stunned by her classic beauty.
Thousands of people tuning in all over the world couldn't talk about anything but the royal wedding. It seemed to mark the beginning of a whole new chapter within the royal family. 
What is Kate Middleton's favorite photo of her wedding?
Nearly ten years after their wedding, Kate and Prince William are still happily married and fans still look back on their wedding as a golden time for the royals. Recently, one of the photographers who covered their wedding spoke out about the hubbub surrounding the event, and one particular photo that has become iconic. 
Reportedly, the photo of Kate on the steps of the church, turning and waving to the crowd, has become the Duchess of Cambridge's favorite photo. As the photographer who captured the image stated: "it just came about really quickly. I think there were some quite big crowds outside, outside the abbey. And I think she just wanted to acknowledge the crowds, but also with it being such an enormous event, the cameras and stuff."
The photographer humbly credits the photo to coincidence and gave props to Kate: "It was really nice when she turned straight in my direction and waved sort of straight down the barrel of my lens, and I gave a big smile."
In the years since, the photo of Kate waving has published in many magazines and newspapers and has been seen on billboards and promotional posters all around London. Not bad for a lucky shot!