Kate Moss and Johnny Depp Both Testified About Alleged Incident on Stairs: 'That's the Whole Story'
Kate Moss took the stand in Johnny Depp's defamation trial against Amber Heard. What did she say happened between her and Depp on the stairs all those years ago?
Former couple Johnny Depp and Amber Heard accused each other of violence during their brief marriage. And Heard confessed to hitting Depp in her trial testimony while calling to the court's attention her awareness of a story about Depp pushing his ex Kate Moss down some stairs.
According to her testimony, why did that story compel Heard to strike her then-husband during a staircase incident? And how did bringing Moss up open the door to bring the supermodel to testify?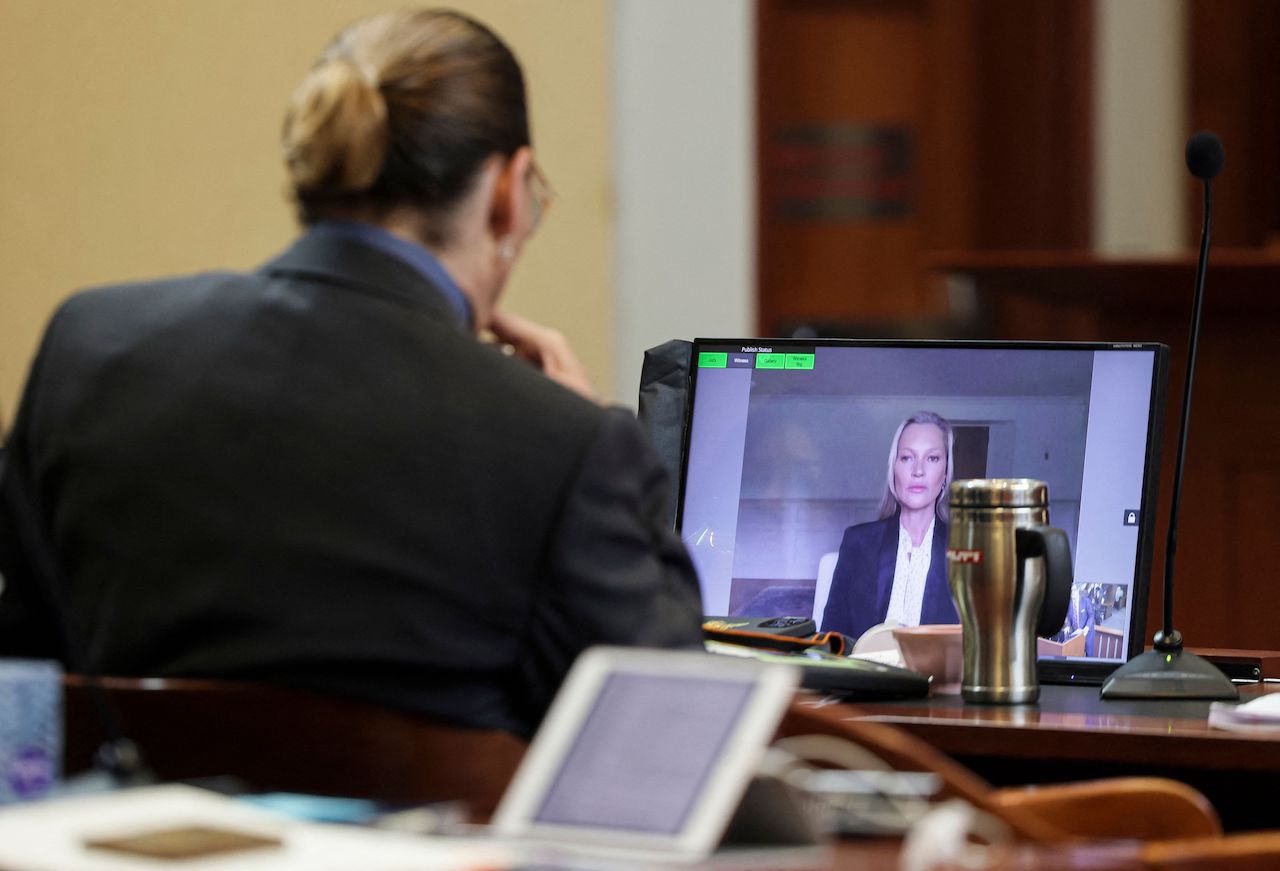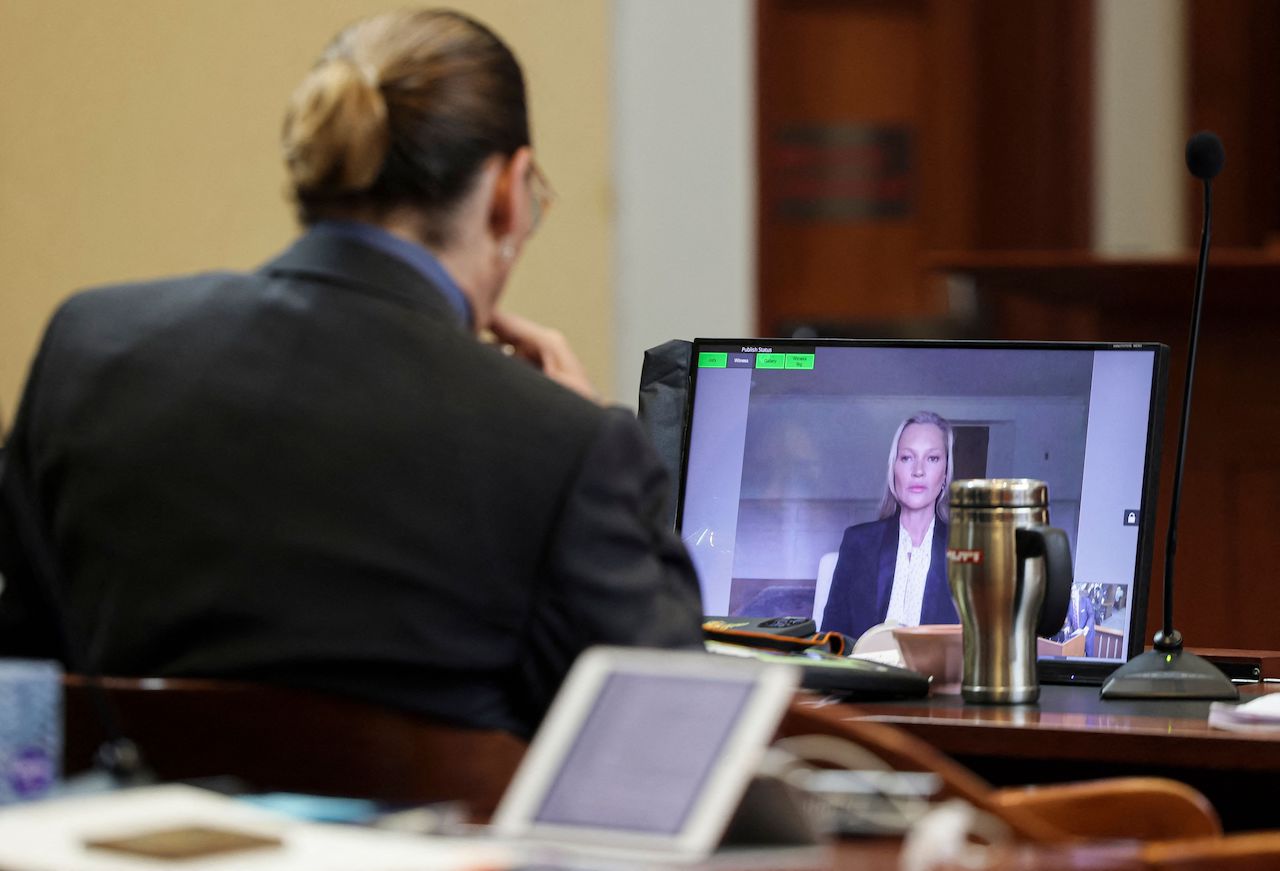 Johnny Depp trial: Amber Heard said she pictured Kate Moss on the stairs before she hit Depp
Pop culture fans already know Depp and Moss were in a heated relationship from 1994 to 1998. And rumors about the wild nature of their romance before their "nightmare" split have survived until this day.
While Heard was testifying about alleged violent events involving Depp, she claimed she feared he would push her sister, Whitney Henriquez, down the stairs. She connected that concern to picturing Moss, implying something had happened between Depp and his ex on some stairs.
Heard said she took a swing at Depp after picturing Moss. According to her testimony, she only hit him to stop him from hurting her sister. Depp's attorney, Ben Chew, celebrated the moment, and legal experts theorized she opened up options for using Moss as a rebuttal witness. That's precisely what Depp's team did.
Kate Moss shared a short story from her romance with Johnny Depp during her brief trial testimony
Moss video-called the court from England to give her version of events. She said there was an incident involving some stairs when she and Depp were in Jamaica during their relationship, but she emphasized he never touched her. It was raining, and she slipped and fell.
According to Moss, she screamed out, and the Pirates of the Caribbean actor responded by carrying her back to her room. There, he called for medical attention because she was in pain. Notably, she said he did not shove or kick her and it was an accident.
Heard's team didn't have any questions for Moss following that testimony.
Johnny Depp said he told Amber Heard about Kate Moss falling down the stairs
When Depp retook the stand during his rebuttal case, he agreed everything happened just like Moss said it did. He saw her slip and fall in Jamaica and ran over to help her. He said she was hurt and crying, so he assisted her. And "that's the whole story," according to him.
But, more than that, Depp said he was the one who told Heard the tale in the first place, seemingly trying to caution her about slippery stairs. He added he'd never personally heard a rumor before claiming the Aquaman actor "grabbed hold of it" to use it as part of her domestic abuse allegations against him, which he asserted are "heinous" and false.
How to get help: In the U.S., call the National Domestic Violence Hotline at 1-800-799-7233 or text START to 88788.