Kate Moss Spent 'Years of Crying' Over Johnny Depp: 'Oh, the Tears!'
Johnny Depp and Kate Moss are still considered one of the most glamorous-grunge couples of the 1990s. Their edgy and passionate romance causes the population to remain fixated on their four-year-long relationship. And according to Depp, Moss was his "wild-child match." But unfortunately, once their whirlwind romance came to an end, Moss couldn't stop crying for years. "Nightmare," she says of their split. "Years and years of crying. Oh, the tears!"
But what led to their passionate 90s romance? How did Depp and Moss become one of the most iconic couples of the grunge era?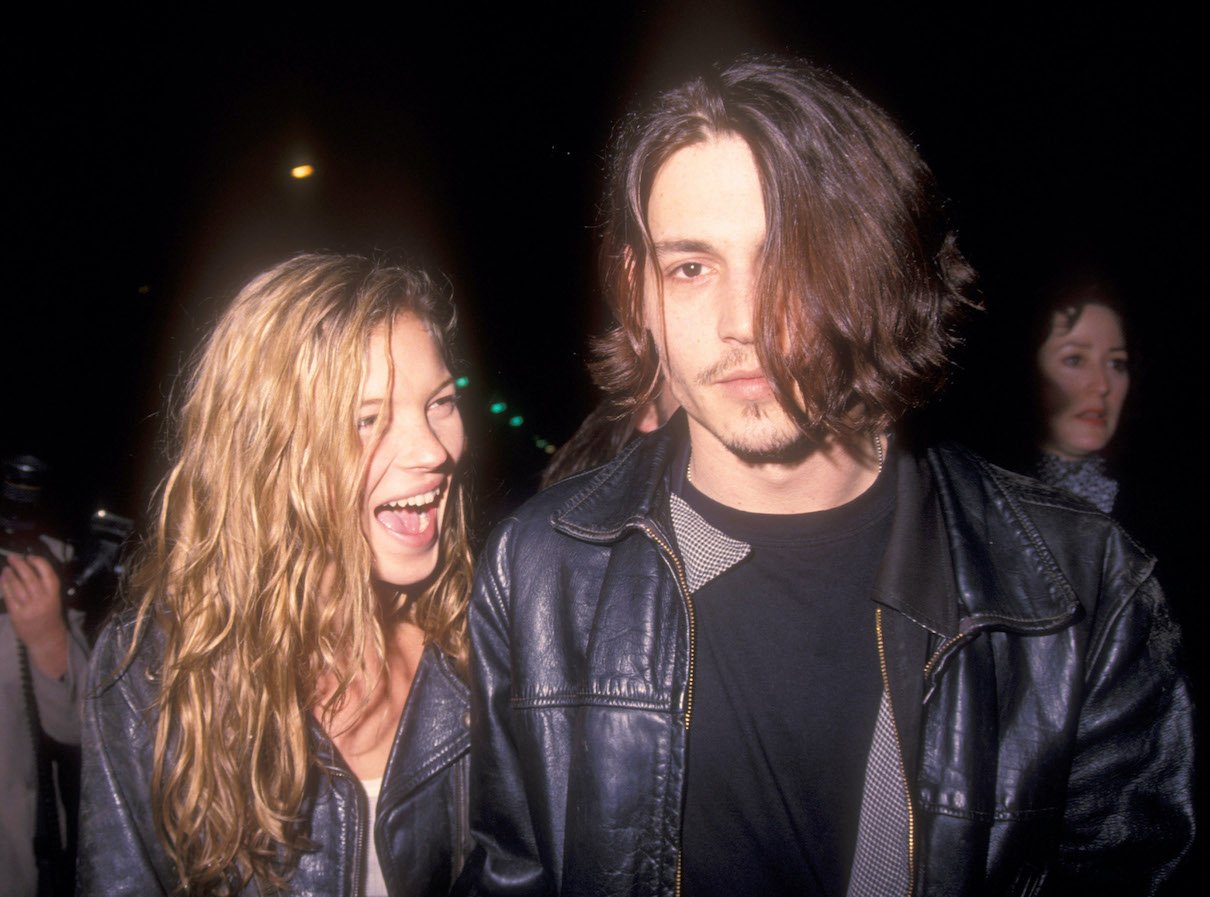 Johnny Depp gets dumped by Winona Ryder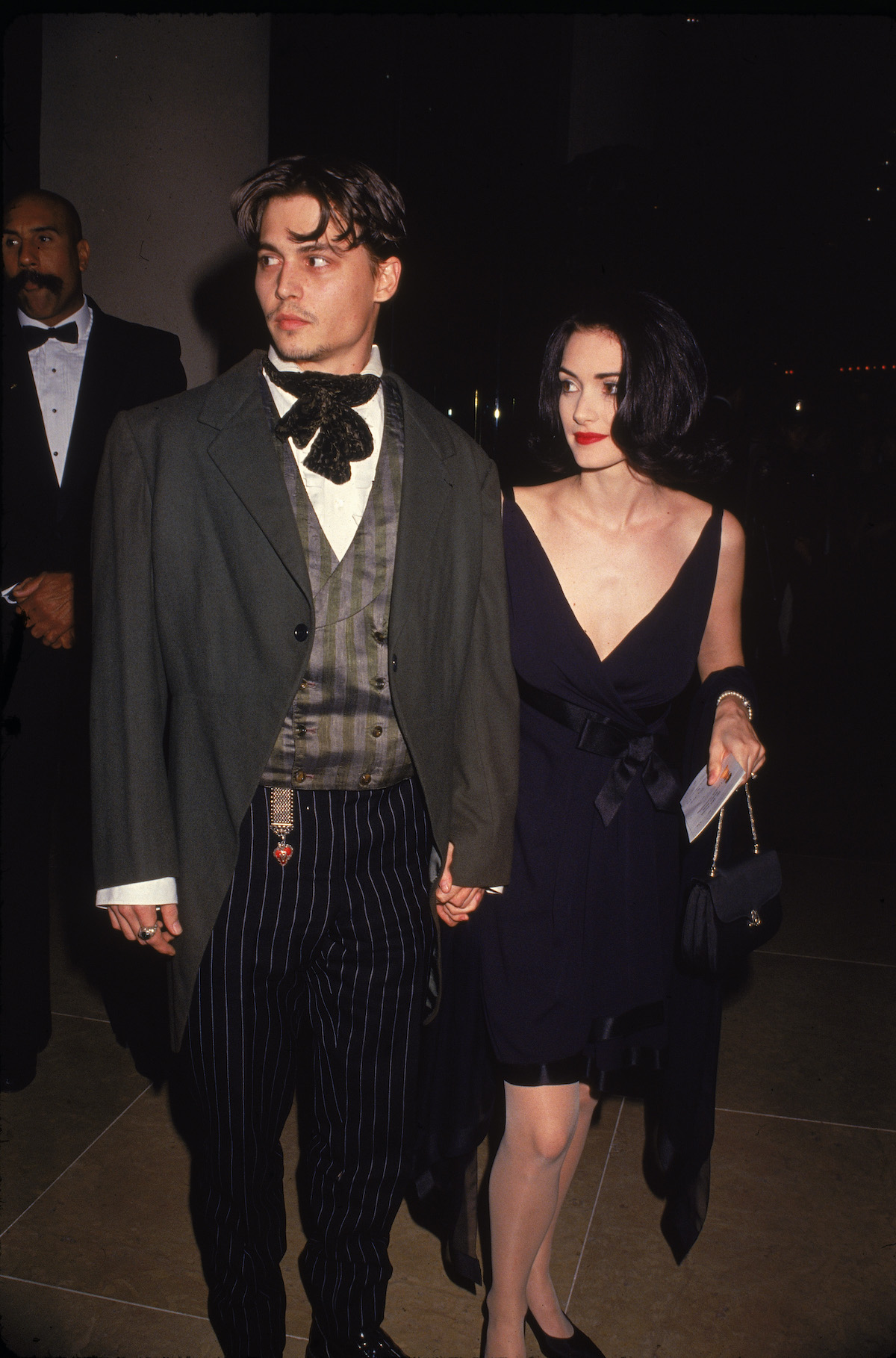 According to Winona Ryder: The Biography, the Stranger Things actress was the one to break things off with Depp. Although Ryder still loved her fellow Tim Burton co-star, she wasn't getting what she needed out of the relationship anymore. Ryder needed to discover who she was outside of their romance, considering the two were engaged for several years, and the press pounced on their relationship to no end. With cameras continually flashing in her face, and tabloids galore creating false rumors about their engagement, Ryder could no longer stand the pressure of the press that obsessed over their relationship.
Despite Depp's "Winona Forever" tattoo plastered to his bicep, Ryder removed her wedding ring. Depp, in turn, was forced to do the same. While reports say that Depp was "devasted" after their split, he was able to find comfort in the arms of the 20-year-old model, Kate Moss. The actor went from the bookish Bambi-eyed Ryder to the "heroin-chic" party girl known as Moss. 
Johnny Depp and Kate Moss become the 'it' couple of the 1990s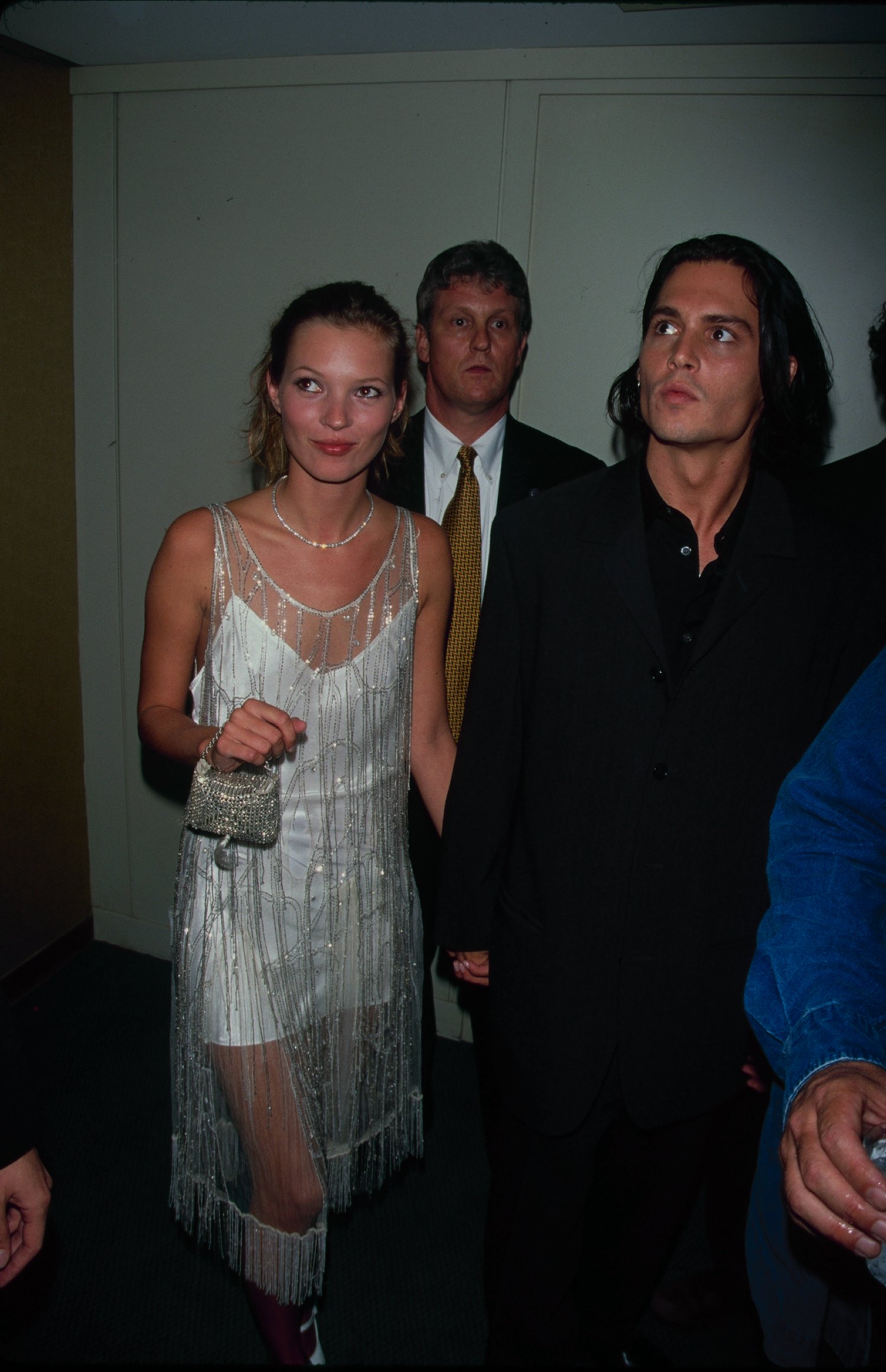 The public couldn't get enough of Depp and Moss's glamorous romance. And although they kept most aspects about their relationship private, the couple was no stranger to PDA. According to PEOPLE, Depp and Moss couldn't "keep their hands, lips, mouths, legs off of each other." Yet sometimes their passion became volatile. In a heated incident, Depp was arrested for trashing a hotel room with Moss inside.
But according to Moss, no one ever cared for her as much as Depp. Their break up was so heartbreaking for the model that she spent years crying over their split. 
In a 2012 interview, she tells Vanity Fair, "There's nobody that's ever really been able to take care of me. Johnny did for a bit. I believed what he said," Moss spills. "Like if I said, 'What do I do?' he'd tell me. And that's what I missed when I left. I really lost that gauge of somebody I could trust," she mourns. "Nightmare. Years and years of crying. Oh, the tears!"
Johnny Depp was extremely emotional after their split
According to Hello! Magazine, Depp says he'd never gotten so emotional over a woman before. He then blamed himself for the split, saying he didn't give Moss the attention that she deserved.
"I have never got that emotional over a woman before," he tells Hello! Magazine. "I have been so stupid because we had so much going for our relationship. I'm the one who has to take responsibility for what happened—I was difficult to get on with, I let my work get in the way, and I didn't give her the attention I should have."