Kate Winslet Paired Up With Her Childhood Crush, Guy Pearce, for a 2nd Time to Film 'Mare of Easttown'
'Mare of Easttown' is one of HBO's newest hits and Kate Winslet worked with her childhood crush on the series.
HBO's new streaming service HBO Max has only been around for a few months, but it has already brought fans multiple hit shows. Mare of Easttown is one of them. In true HBO style, the show is dark, thought-provoking, and complex. The main character, Mare, is played by Kate Winslet.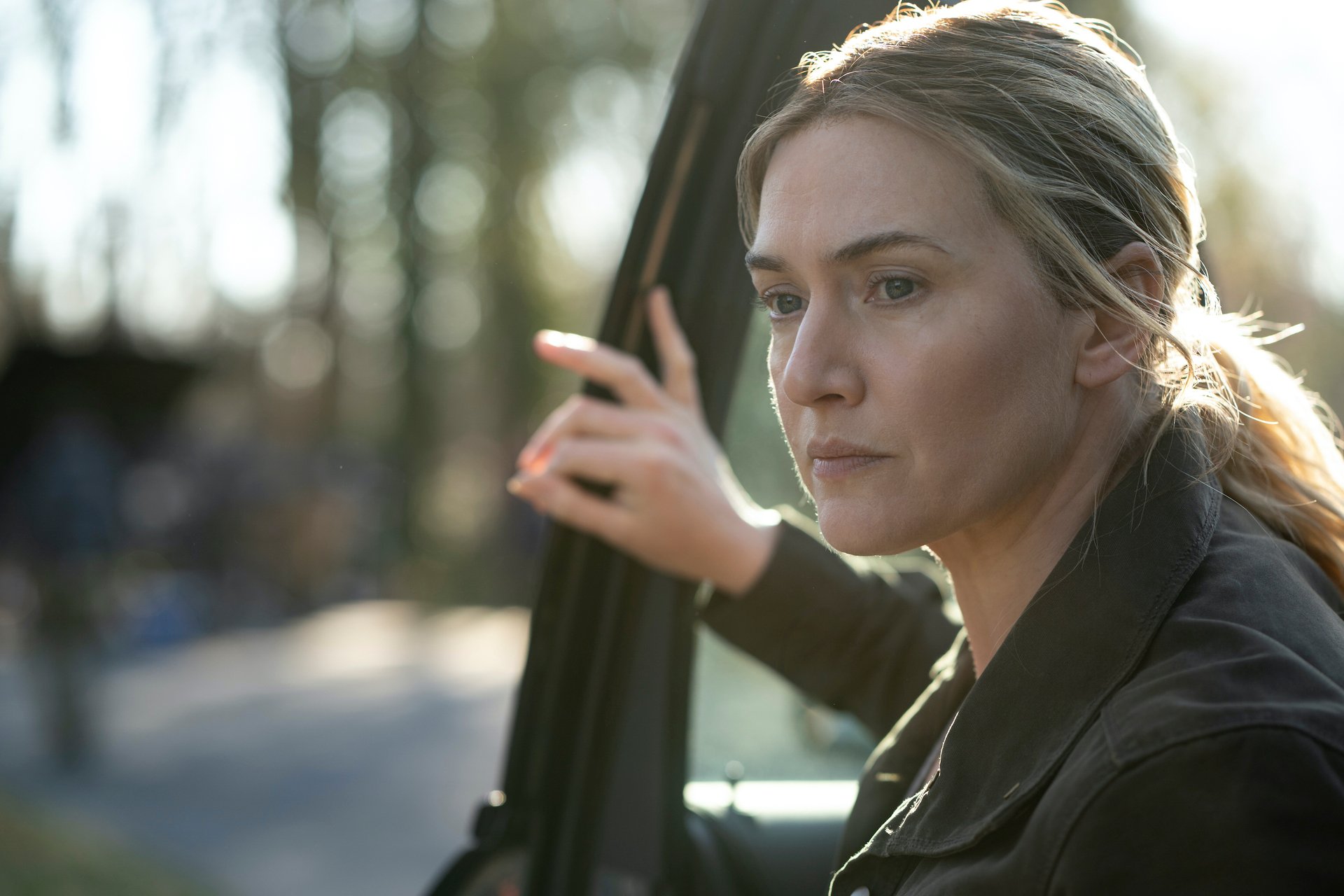 Despite the fact that Mare of Easttown focuses on a detective (Mare) trying to solve a murder and a missing person's case, it is not without humor. Mare's crazy home life and idiosyncratic mom (played by Jean Smart) bring levity to a serious show. There's also romance. According to ET, Mare's love interest happens to be played by Winslet's childhood crush. 
Kate Winslet shows range in 'Mare of Easttown' 
Winslet is often seen as gorgeous and glamorous. Her name brings to mind her high-society character in Titanic. But Mare is a long way from Rose. This time, Winset is playing a rougher sort of woman. Mare is a hardworking detective who takes care of everyone, literally.
The entirety of her neighborhood of Easttown comes to Mare for help with all sorts of issues. She knows everyone and is trying the best she can. Sometimes, it's not enough. 
Mare may not be the type of character Winslet usually plays, but she loved playing her. She told ET that she wasn't able to let go of Mare, even after filming of the first season of Mare of Easttown ended.
"You know, it was a very special time and she almost became an alter ego for me… This woman properly infiltrated my soul, and I really felt such an ownership of this character."
It is possible Mare will get a second season. If the show does go on, it's unclear whether Mare's love interest, played by Guy Pearce, will be involved. 
Guy Pearce was Kate Winslet's childhood crush 
At the end of the first season of Mare of Easttown, Guy Pearce's character is moving away from the neighborhood, to another state. He vows to keep in touch with Mare, but a second season may not include the caring creative writing professor Mare fell for. But it is likely that both actors will want to be on the project going forward. Winslet actually asked Pearce to sign on to the cast, and they both enjoyed working together. 
Winslet has been a fan of Pearce since childhood. She claims she had a crush on him after watching him on a show called Neighbors. When the two first worked together in 2010, Winslet told Pearce how she had felt about him. She told ET:
"I had to say, 'Look, I've been in love with you since I was 11. And we share the same birthday, which I've also known since I was 11 years old.'" 
This isn't the first time Guy Pearce and Kate Winslet have worked together 
Pearce and Winslet worked together in 2010 on a miniseries called Mildred Pierce. The historical drama was set in California. Pearce and Winslet appeared in all five episodes, according to IMDb. Their characters have a love connection in Mildred Pierce, just like in Mare of Easttown. Apparently, their experience on the set of Mildred Pierce was a positive one, because Winslet wanted to work with Pearce again. 
It was actually Winslet who recruited Pearce to Mare of Easttown. According to Pearce, he couldn't refuse her. Pearce told ET
"To have Kate call me and say, 'I'm doing a show. You have to come and play this role. This is the story. This is the connection between the two characters. Let me explain it all to you,' I just go, 'Well, yes.'"